Vision Strikers
Vision Strikers Korea Rank #1 Lakia Kim Jong-min (김종민) stax Kim Gu-taek Rb Goo Sang-Min (구상민) k1Ng Lee Seung-won BuZz Yu Byung-chul (유병철) MaKo Kim Myeong Gwan have added Yu "BuZz" Byung-chul (유병철) and Kim "MaKo" Myeong Gwan to their roster following the retirement of team captain Kim "glow" Min-soo. Additionally, babo is changing his in-game alias to MaKo.
New Stage. New Goals. New Faces.
Today, we introduce to you, the newest members of Vision Strikers.
새로운 스테이지. 새로운 도전. 새로운 모습.
오늘 이자리, 여러분들에게 새로 합류한 비전 스트라이커즈의 선수들을 소개합니다.
🔗
youtu.be/4MyI4QU4af4
#FollowYourVision
BuZz and MaKo are two of the top individual players in South Korea, previously leading their teams as Jett players. BuZz swapped between Jett and Raze for Rio Company
Rio Company Inactive 10X Choi Jin-woo (최진우) BuZz Yu Byung-chul (유병철) GANA Jeon Hyeong-heon (전형헌) iNTRO Kang Seung-gyun (강승균) Esperanza Jeong Jin-choel (정진철) and previously Cloud9 Korea. MaKo played Jett, Raze, and Sage for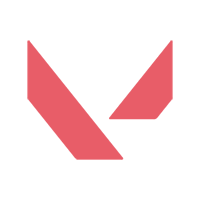 Inactive .
MaKo's last match was against BuZz and Rio Company in the playoffs for Stage 2 Challengers Korea. BuZz and Rio Company won the match before losing in the next round of competition.
Their addition will put Vision Strikers up to six players. It isn't the first time Vision Strikers have competed with players beyond their starting roster; in fact, the team entered Valorant with a seven-player roster.
Vision Strikers is looking to get back to the top of South Korea after their win streak they maintained from last June to April was snapped in Stage 2. They eventually lost again when they played against NUTURN
NUTURN Korea Rank #2 peri Jung Bum-ki (정범기) , who went on to qualify for Valorant's first international LAN in Iceland, in the semifinals of Korea's Challengers playoffs.
The team will debut its new roster when the third stage of the Valorant Champions Tour is set to begin after Masters Reykjavik.
The Vision Strikers
Vision Strikers Korea Rank #1 Lakia Kim Jong-min (김종민) stax Kim Gu-taek Rb Goo Sang-Min (구상민) k1Ng Lee Seung-won BuZz Yu Byung-chul (유병철) MaKo Kim Myeong Gwan roster is now:
Their coaches are: