Team Vikings

Team Vikings Inactive Veroneze Vinícius Ribeiro Ds Daniel Silva swag João Neto pollo Julio Silva and Sharks Esports
Sharks Esports Inactive gaabxx Gabriel Carli prozin Wallacy Sales KILLDREAM João Ferreira Addicted Eduardo Torres have qualified for Masters Reykjavik as Brazil's two representatives in Valorant's first ever international LAN.
Team Vikings beat Sharks Esports in the grand finals of Brazil's Challengers Finals on a 3-1 scoreline.
Team Vikings ran through the upper bracket without dropping a map until the grand finals. Their Stage 2 Brazilian title follows their championship in Masters 1 Brazil earlier this year when they dethroned Gamelanders Blue
Gamelanders Blue Brazil Rank #29 as the region's top team.
Gamelanders and star player Leonardo "mwzera" Serrati were eliminated outside of the top four this time, stumbling before they could have a shot at regional final rematch with Team Vikings. They were first sent into the lower bracket by tournament runner-ups Sharks Esports.
Another hyped Brazilian favorite, FURIA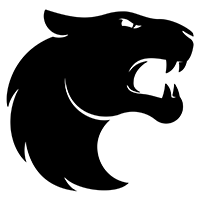 FURIA Brazil Rank #2 dgzin Douglas Silva mwzera Leonardo Serrati Quick Gabriel Lima Mazin Matheus Araújo Khalil Khalil Schmidt , finished third. The high-firepower squad was sent into the lower bracket by Team Vikings then lost 2-1 in the lower bracket final to Sharks Esports.
That lower bracket final victory marked the final obstacle Sharks needed to overcome to cement their place alongside Team Vikings as a regional powerhouse. Sharks had lost to Furia in each of the last two times the teams played against each other, both Challengers matches in Stage 2. The lower bracket final was the decider for Brazil's final qualification for Masters Reykjavik.
In fact, Sharks have only lost five times since a February 10 defeat to Imperial Esports. Two of those losses were to FURIA prior to their lower bracket final showdown, and three of those losses have been to Team Vikings — including both defeats during this weekend's Challengers Finals matches. Sharks Esports have beat Gamelanders three times during this same time period.
Despite their recent highs against Brazil's old guard, Sharks still find themselves in the same boat as the rest of the region when it comes to trying to take down Team Vikings. The champions rolled through the tournament without much issue.
This dominance could best be seen statistically: all five Team Vikings players finished among the tournament's top nine in K:D ratio. There was no weak link; every single player on the roster was getting far more kills than deaths.
More Team Vikings players finished among the top nine in K:D ratio than players from the other seven teams combined.
If any player on the roster shined above the rest, it was Gustavo "Sacy" Rossi with his second straight standout performance in a regional finals. Sacy was the player in the match in the grand finals and once again statistically shined throughout the tournament despite playing Sova instead of a duelist.
Wallacy "prozin" Sales of Sharks went neck-and-neck with Sacy as the star of the grand finals and led the way for Sharks throughout the tournament. In the grand finals' most brutal map, a 13-2 victory for Vikings on Haven, Sharks' lone round wins were off the backs of prozin clutches in which he 4k'd one round and aced the other.
prozin killed two on a collateral with the Sheriff earlier in the round.
This was the last round Sharks won on Haven.
Beyond prozin's highlight plays, Gabriel "gaabxx" Carli proved his flexibility for Sharks by playing a different agent in each of the grand finals' four maps.
Both Team Vikings and Sharks Esports will represent Brazil in the 10-team LAN to take place in Iceland later this month. This will be the first time Brazilian teams take on teams from Europe, North America, and Asia.
Masters Reykjavik will begin May 24. Nine out of the 10 teams have been locked in; Latin America's representative is the last remaining competitor to be decided. The grand finals for LATAM take place on May 12, and with that the field for Reykjavik will be set.