After a brief stint on the bench of Leviatán
Leviatán Latin America South Rank #1 Tacolilla Vicente Compagnon kiNgg Francisco Aravena nzr Agustin Ibarra Mazino Roberto Rivas Shyy Fabian Usnayo , Angelo "keznit" Mori has returned to KRÜ Esports
KRÜ Esports Latin America South Rank #2 keznit Angelo Mori NagZ Juan Pablo Lopez Klaus Nicolas Ferrari Melser Marco Eliot Machuca Amaro DaveeyS Santiago Galvis Ruiz axeddy Carlos Alberto ahead of their 2023 Americas League matches in Los Angeles.
Perá perá perá rebobinemos un poquito
@keznitdeuS
se fue?
Despite qualifying for every international LAN event of 2022, keznit and the rest of KRÜ found themselves struggling in the majority of their matches on the international stage, bombing out of Masters: Reykjavik without a win and missing out on the playoffs of Masters: Copenhagen. Even a near-flawless run through the SA LCQ to qualify for Champions turned to heartbreak as two defeats at the hands of FunPlus Phoenix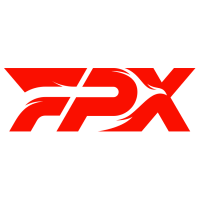 FunPlus Phoenix Inactive SUYGETSU Dmitry Ilyushin Zyppan Pontus Eek ANGE1 Kyrylo Karasov Shao Andrey Kiprsky ardiis Ardis Svarenieks ended KRÜ's 2022 season.
Shortly after his contract with KRÜ expired and following the news of partnership, keznit joined Leviatán as a sixth man ahead of LOCK//IN. While donning the blue and white, keznit played a total of three matches for Leviatán before rejoining KRÜ.
The South American superstar's return follows the benching of in-game leader Alexandre "xand" Zizi and head coach Leandro "Leazo" Liset. The team has confirmed keznit's travel to Los Angeles to join the rest of the team ahead of the Americas league.
With keznit's homecoming, KRÜ Esports
KRÜ Esports Latin America South Rank #2 keznit Angelo Mori NagZ Juan Pablo Lopez Klaus Nicolas Ferrari Melser Marco Eliot Machuca Amaro DaveeyS Santiago Galvis Ruiz axeddy Carlos Alberto is now: