Dignitas
Dignitas North America Rank #7 dephh Rory Jackson psalm Harrison Chang supamen Phat Le have announced the signing of the Homeless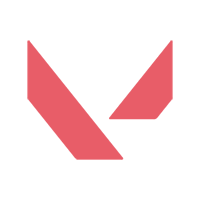 Homeless Inactive supamen Phat Le psalm Harrison Chang POISED Kevin Ngo dephh Rory Jackson roster. While the team is the organization's first male Valorant squad, their all-women CS:GO team Dignitas Female
Dignitas Female North America Rank #31 rain Amanda Smith Milk Kiara Makua EMUHLEET Emmalee Garrido theia Melisa Mundorff Bouchard ARIANARCHIST have previously played Valorant, competing in the second week of the Valhalla Invitational.
Dignitas
@dignitas
Dignitas have signed just four players following Laski's recent separation from the team. POISED , supamen , dephh , and psalm make up the current roster.
The current iteration of Homeless first debuted in the PAX Arena Invitational, usurping Built by Gamers and 100 Thieves to place second in their group, qualifying for the playoffs. In their quarterfinals match, the squad upset T1 2-0 before being eliminated by Cloud9.
Dignitas are one of the eight teams invited to Pop Flash, which is set to be the last Ignition Series event in North America.
Dignitas
Dignitas North America Rank #7 dephh Rory Jackson psalm Harrison Chang supamen Phat Le are now: