Riot Games has unveiled format details and dates regarding the Americas League, hosted in the Riot Games Arena in Los Angeles. Tickets for Week 1-4 are live on Tixr.
VALORANT Esports NA
@valesports_na
VCT Americas makes its official season debut at the Riot Games Arena in Los Angeles on April 1. Here is everything you need to know about
#VCTAmericas
2023:
In terms of format, the VCT Americas will follow in the footsteps of the VCT EMEA. The ten partnered teams will play a single round-robin format during the regular season, each playing one Bo3 per week. This means that there will be five matches per week, while a mid-April superweek will see each team play two matches.
The regular season will play out between April 1 and May 20. Matches will be played between Saturday and Monday from 12 p.m. PT, with weekends hosting two matches a day and Monday being a single-match day. The six-best teams will move to the playoffs.
There will be just three days of rest between the season and the playoffs, which begin on May 23 and last until May 28. This final stage will be played out in a six-team double-elimination bracket, drafting the top three teams into Masters Tokyo as well as into VCT Champions.
Riot has also put forth the dates for the Last Chance Qualifier, which will be played between July 15 and 23.
The Riot Games Arena, formerly the LCS Studio, will be the stage for every VCT Americas League match. Fans will be able to follow the entire league live, with tickets for the first four weeks already up for sale. Full details regarding other weeks can be found in the official announcement.
Sentinels
Sentinels North America Rank #16 pANcada Bryan Luna Marved Jimmy Nguyen TenZ Tyson Ngo dephh Rory Jackson zekken Zachary Patrone Sacy Gustavo Rossi and 100 Thieves
100 Thieves North America Rank #1 bang Sean Bezerra Cryocells Matthew Panganiban stellar Brenden McGrath Derrek Derrek Ha Asuna Peter Mazuryk will play the league's opening match on April 1, with KRÜ Esports
KRÜ Esports Latin America South Rank #2 keznit Angelo Mori NagZ Juan Pablo Lopez Klaus Nicolas Ferrari Melser Marco Eliot Machuca Amaro DaveeyS Santiago Galvis Ruiz axeddy Carlos Alberto and FURIA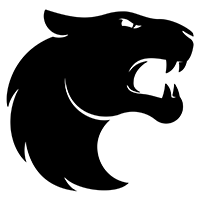 FURIA Brazil Rank #3 kon4n Vitor Hugo dgzin Douglas Silva mwzera Leonardo Serrati Quick Gabriel Lima Mazin Matheus Araújo Khalil Khalil Schmidt taking the stage shortly after. The full schedule can be found here.
Today's announcement also gave a peak revealed the Americas' Ascension tournament, which will promote one team to the VCT League by 2024, will be a six-team tournament. The top two teams from NA, top two from Brazil, as well as one from LATAM North and one from LATAM South will qualify to Ascension this year. This tournament's exact format is currently unknown.