Sentinels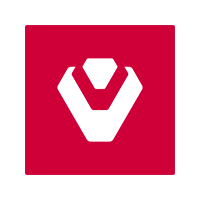 Sentinels North America Rank #1 TenZ Tyson Ngo sinatraa Jay Won inactive ShahZaM Shahzeb Khan SicK Hunter Mims zombs Jared Gitlin dapr Michael Gulino have defeated Version1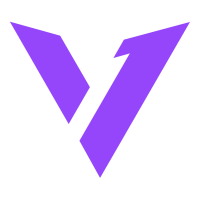 Version1 North America Rank #2 vanity Anthony Malaspina Zellsis Jordan Montemurro penny Erik Penny effys Loic Sauvageau 3-0 to win the North America Stage 2: Challengers Finals. Both teams qualify for Valorant Champions Tour Stage 2: Masters Reykjavik as North America's top two finishers.
Sentinels
@Sentinels
The emotions. The triumph. The winning moment.
Sentinels' comms when they defeated C9 in the upper bracket finals to qualify for Masters Reykjavik.
This is the second straight VCT stage in which Sentinels have been crowned as champions of North America. They won the regional Stage 1 Masters in March, going undefeated in that event much like they did in this one.
V1, on the other hand, never even qualified for a Challengers main event in Stage 1. Their sudden ascendency to the top of North America constituted a Cinderella run, especially because the team ran through the entirety of the lower bracket to make it into the grand finals and secure a qualification to Masters in Iceland.
The tournament was closely contested by all teams, a stark difference from the Masters 1 in March. Eight of the 13 Bo3 matches in the tournament played out all three maps compared to just four of 13 Bo3 matches going the distance in Masters 1. All three of the Bo3 matches Sentinels played in the upper bracket went to three maps, and four of the five Bo3 matches V1 played en route to the grand finals played out all three maps.
This includes the opening match of the tournament for both teams, a 2-1 victory for Sentinels over Version1. They were unable to play on the map they beat Sentinels on, Ascent, during their 3-0 defeat in the grand finals.
As a testament to both teams' abilities to close out tight matches, the only two players to finish with clutch percentages higher than 30% on the tournament represented each team: Hunter "SicK" Mims with 40% and Erik "penny" Penny with 36%.
SicK won six of his 15 clutch attempts and penny won eight of his 22. SicK added two more clutch wins in the grand finals and penny won an additional three.
penny particularly shined throughout the tournament both inside and outside of the clutch. He was in the top five among all players in ACS and K:D ratio, and in the top 10 in ADR and first kills per round. He added an impressive 1v4 clutch win in the grand finals.
penny clutched this round while V1 were down 2-0 and attempting to claw their way back from behind on Icebox.
Despite coming out on top in Masters 1 in March, Sentinels started off VCT Stage 2 on shaky footing. They failed to make the main event of Challengers 1 and began the main event of Challengers 2 with a loss. That match, against Andbox, was their last defeat in an official match. They won Challengers 2 out of the lower bracket and then went undefeated in the Challengers Finals.
While Version1 started Stage 2 strong, they earned a comeback narrative of their own by conquering their demons to qualify for Masters Reykjavik. Their route to the grand finals was blocked by several teams on the short of opponents who have handed them one of their eight defeats since entering Valorant. To qualify for the main event of Challengers 1, V1 defeated FaZe Clan — the same team that eliminated them in two separate Challengers qualifers in Stage 1. V1 then needed to defeat Cloud9 to both qualify for the Challengers Finals and for Reykjavik after Cloud9 previously eliminated them from a Nerd Street Gamers tournament in March. To play against Cloud9 in the lower final of the Challengers Finals, V1 defeated Envy — the team that ended their Challengers 1 run earlier in Stage 2.
The two teams will now be tasked with representing North America in Iceland later this month. Masters Reykjavik will be Valorant's first international LAN and thus will be the first opportunity to compare regions and the teams within in them directly to each other.