The Allied Esports Odyssey, the next European tournament in the Riot-sponsored Ignition Series, will feature six teams: four directly invited and two qualified. The four invited teams are G2 Esports, Ninjas In Pajamas, Team Liquid and Vodafone Giants. The two teams which have gone through qualifications are FunPlus Phoenix and BBL Esports.
After a third straight victory in the Mandatory.gg Cup, Mixwell and his G2 teammates are the favorites of the tournament and have not yet lost a single series together. The team swept through the WePlay! Invitational — dropping only two maps to NiP and PartyParrots — and were uncontested in the Mandatory.gg Cup, not dropping a single map the entire tournament. But, with a growing 18-0 record, the bounty set on their defeat grows ever higher.
Team Liquid, freshly signed after previously playing under the fish123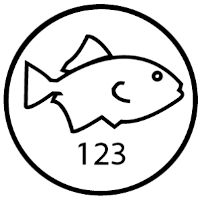 fish123 Inactive Kryptix James Affleck L1NK Travis Mendoza ec1s Adam Eccles soulcas Dom Sulcas ScreaM Adil Benrlitom banner, and Ninjas in Pyjamas will be looking to overcome the G2 juggernauts and cement themselves as worthy rivals to Europe's best. Both teams will also look to bounce back from disappointing finishes in the Mandatory.gg Cup. Liquid was eliminated in the round of 16 by TBD (now known as Entropiq) while Ninjas in Pyjamas fell just short of the grand finals when they were beaten in the semifinal by former teammates on the unsigned bonk squad.
The all-Spanish Vodafone Giants will look to prove they deserve their automatic invite as the team with the weakest resume heading into the tournament. They were eliminated in the round of 16 by G2 Esports in the Mandatory.gg Cup and will hope to get their revenge against Europe's best. This will also be an opportunity for the Spanish scene to flex their strength in Valorant's early days as the team is coming off of two straight victories in the Guradianes GG series.
ZyppanGoKill, a team made up of former Fabriken and PartyParrots players who are rumored to join FunPlus Phoenix, made a strong competitive debut in the first qualifier. The team charged through the bracket before meeting a surprising bump in the road in the form of the Project SW mix squad in the grand finals. Nonetheless, the team came out on top by winning the series 2-1 off the back of winning 11 of the final 12 rounds in the series' final map. They will look to build on their performance in the qualifier to prove their Europe's next super team.
The all-Turkish BBL Esports squad made it through the second qualifier in a bid to cement themselves as a top contender in Europe. The team triumphed over a strong bonk lineup in the qualifier's grand final in their latest conquest over an established European contender. The team has previously earned victories over need more DM, the roster that is now Entropiq, and Rix.GG. They'll look to prove they can compete with Europe's powerhouses in Allied Esports Odyssey.
Format
The first of five days of group stage play will be this Tuesday, August 11. Each team will play one Bo2 match a day during the group stage to determine four teams that will enter the final bracket. Those four teams will play in a double-elimination bracket on Saturday. The semifinals will be Bo1 with a Bo3 grand finals series..
The prize pool for the group stage will be distributed as detailed below:
1st: €2,500 (~$2,939 USD)
2nd: €1,000 (~$1,175 USD)
3rd: €500 (~$587 USD)
4th: €300 (~$352 USD)
5th: €200 (~$235 USD)
The prize pool of the playoffs will be distributed as detailed below:
1st: €6,000 (~$7,053 USD)
2nd: €3,000 (~$3,526 USD)
3rd: €1,500 (~$1,763 USD)
Broadcast
Talent
James "BanKs" Banks
Mitch "MitchMan" McBride
Streams
Teams
G2 Esports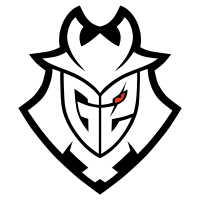 G2 Esports Europe Rank #1 Mixwell Oscar Cañellas Patitek Patryk Fabrowski pyth Jacob Mourujärvi ardiis Ardis Svarenieks davidp David Prins - Invited
Ninjas in Pyjamas
Ninjas in Pyjamas Europe Rank #7 rhyme Emir Muminovic luckeRRR Niels Jasiek CREA Charles Beauvois Sayf Saif Jibraeel - Invited
Team Liquid
Team Liquid Europe Rank #4 Kryptix James Affleck L1NK Travis Mendoza ec1s Adam Eccles soulcas Dom Sulcas ScreaM Adil Benrlitom - Invited
Giants Gaming
Giants Gaming Europe Rank #15 Fit1nho Adolfo Gallego Yurii Salvador Gasco donQ Francesc Savall jonba Jon Baraiazarra - Invited
FunPlus PhoeniX
FunPlus PhoeniX Europe Rank #2 Zyppaan Pontus Eek ANGE1 Kyrylo Karasov Shao Andrey Kiprsky Meddo Johan Renbjörk Lundborg ShadoW Tobias Flodström - Qualifier #1
BBL Esports
BBL Esports Europe Rank #19 legoo Semih Selvi kero Kerimhan Duman AsLanM4shadoW Ali Osman Balta russ Batuhan Malgaç aimDLL - Qualifier #2
Coverage
Keep up to date on matches with the Allied Esports Odyssey event hub and the VLR.gg homepage. Updates to player stats, now including their Average Damage per Round, will be made as soon as they're available and you'll be able to follow how well individual players are doing on the event's stats page.