Day three of LOCK//IN saw the conclusion of the first round of knockouts in the Alpha bracket and sent three more teams flying home. Evil Geniuses
Evil Geniuses North America Rank #12 Boostio Kelden Pupello ScrewFace Kyle Jensen Demon1 Max Mazanov Ethan Ethan Arnold BcJ Brendan Jensen C0M Corbin Lee Apoth Vincent Le Reformed Jeffrey Lu jawgemo Alexander Mor surprised fans with a comfortable victory over Team Heretics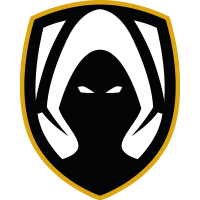 Team Heretics Europe Rank #7 Mixwell Oscar Cañellas AvovA Auni Chahade zeek Aleksander Zygmunt Boo Ričardas Lukaševičius keloqz Cista Wassim , and Talon Esports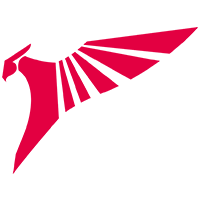 Talon Esports Asia-Pacific Rank #4 Sushiboys Panyawat Subsiriroj foxz Itthirit Ngamsaard Crws Thanamethk Mahatthananuyut Patt Patiphan Chaiwong JitBoyS Jittana Nokngam garnetS Apiwat Apiraksukumal and LOUD

LOUD Brazil Rank #1 aspas Erick Santos saadhak Matias Delipetro Less Felipe de Loyola tuyz Arthur Andrade cauanzin Cauan Pereira triumphed over MIBR

MIBR Brazil Rank #6 jzz João Pedro heat Olavo Marcelo murizzz Murillo Tuchtenhagen RgLMeister Matheus Rodigoli frz Leandro Gomes and Gen.G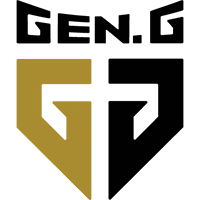 Gen.G Korea Rank #3 Meteor Kim Tae-O (김태오) k1Ng Lee Seung-won (이승원) TS Yu Tae-seok (유태석) eKo Yeom Wang-ryong (염왕룡) Sylvan Ko Young-sub (고영섭) GodDead Kim Sung-sin (김성신) without dropping a map.
Despite being pegged as underdogs, EG managed to upset the Heretics. (Photo: Colin Young-Wolff/Riot Games)
With only eight teams remaining in the Alpha bracket, the fight for survival will continue on Friday as NRG Esports

NRG Esports North America Rank #3 FNS Pujan Mehta s0m Sam Oh crashies Austin Roberts ethos Alan Ruan ardiis Ardis Svarenieks Victor Victor Wong face off against Giants Gaming
Giants Gaming Europe Rank #45 Fit1nho Adolfo Gallego nukkye Žygimantas Chmieliauskas hoody Aaro Peltokangas rhyme Emir Muminovic Cloud Kirill Nehozhin and Karmine Corp

Karmine Corp Europe Rank #72 ScreaM Adil Benrlitom Nivera Nabil Benrlitom xms Alexandre Forté sh1n Ryad Ensaad Newzera Alexis Humbert prepares for a bout with LOUD.
Two rosters surrounded by uncertainty proved their worth in the first match of the day. Evil Geniuses, North America's nine-man roster, opted to keep the same five players for their matchup against their opponents, with all of them - save for BcJ and Ethan - new to the international stage. Team Heretics, on the other hand, had only one member, Boo , who was not yet experienced in a LAN setting.
A Yoru pick from EG surprised many as the teams began on Pearl. The first half saw EG slowly build up a lead after a great stall from jawgemo brought the score to 5-4, but their lead didn't last long. keloqz stepped up during the first half and brought the scoreline to a 6-6 off the back of a 20-6 KD ratio. However, the Heretics were only able to win two more rounds in their attacking half before EG closed out the map 13-8.
"It was my first time playing a duelist in a match," noted Ethan in the post-match press conference. "[I think] it slots into the team very well; they obviously have a system and I just slotted in, so it wasn't bad. I think Yoru's kit [is] insane, so [he's] definitely not the hardest duelist to play."
After boasting a 1.32 rating and 305 ACS on Pearl alone, Ethan had the results needed to give his words merit. His constant mind games were a thorn in the side of Heretics throughout their first map.
Unhappiest EG fan.
Eager (like many EMEA fans) to brush off the first map as a fluke and nothing more, Heretics blitzed through the first four rounds of Ascent to gain a favorable 4-0 lead before continuous teamwork off the backs of C0M and jawgemo tied up the scoreline. Despite trading the next two rounds, EG emerged with a 7-5 lead and ran away with the next half, only allowing Team Heretics to gain three more rounds before booting them out of the tournament with another 13-8.
"Last year after our amazing run, a lot of people had questions," head coach potter said after the match. "To me, it was very clear [that] our team made a lot of progress. Coming into this year, we needed confidence, experience, and a little bit of an ego. [It's] exactly what Brendan - [BcJ] - and Ethan bring to the table. Immediately, we felt that difference; they absolutely elevated us to new levels. Each day, we've been gaining confidence and it's been great. Each day has been progress. A lot of progress."
The stadium was filled with cheers and silence alike today as Made in Brazil showcased the first Brazilian squad to take the stage in São Paulo. Superstar heat and in-game leader murizzz led the charge as LAN veterans against the opposition. The core of Talon Esports, however, were no strangers to the international stage, either. Even in the absence of star player Patt , the team stood strong and did not falter under the pressure.
"We had to change a lot of stuff because Pati[phan] was one of the main players," said Crws , who had recently transitioned over to the controller role on the team. "Without him, we had to switch roles, so we came a bit unprepared."
Both teams jumped right into the match ready to make plays as a 4k from Crws to take the pistol was quickly answered back by a 3k from murizzz to even the score. An ace from heat brought the score to 3-3 after a few traded rounds, but MiBR failed to keep up with Crws and the rest of his team as they stole the half away from MiBR 8-4. Despite a timeout from bzkA after Crws brought the scoreline to 11-5, MiBR were only able to secure two more rounds before Talon closed out the map at 13-7.
Riding the momentum into Fracture's first appearance at LOCK//IN, Talon quickly won the pistol, eco and bonus before a thrifty from MiBR threatened to halt their momentum. However, a pincer off the back of garnetS and a 3k from foxz allowed Talon to continue to work before their own timeout enabled MiBR to gain consecutive rounds and end the half with a close 7-5 scoreline. Eager to gain the lead, MiBR won the second pistol and the next five rounds following amazing plays from frz and jzz . Unfortunately for the home crowd, a clutch from Sushiboys brought their momentum to an end and in favor of Talon. Despite winning one more round, a hold from foxz and JitBoyS dragged Talon over the finish line and silenced the crowd as MiBR were sent home.
And the crowd goes… silent…
Despite having the crowd against them, the members of Talon had only positive impressions of their new atmosphere.
"Towards the end, [the crowd] started cheering for us," said Crws, fresh off his victory. "I think the environment was really good [and] I loved the crowd, [they] were very nice."
The final matchup of the day brought the stadium to a deafening roar, even after seeing one Brazilian team go home earlier that day, as last year's world champions took the stage. With LOUD portrayed as the clear home-favorites, Gen.G were forced into the role of the villain of the series.
LOUD started off as an unstoppable force, quickly gaining traction after multi-kills from aspas snatched four straight rounds for the team. However, a timeout from coach bail allowed Gen.G to take seven consecutive rounds and end the half with a 7-5 lead. With the crowd rallied behind them, LOUD slowly but surely built up a 12-9 lead and managed to close out the map with a clutch from saadhak .
...but not for long.
Despite getting shut down the first three rounds of Fracture, LOUD bounced back and managed to bring the scoreline to a 3-3. Round after round went in favor of LOUD, and by halftime, the score sat at 8-4 in favor of the Brazilian favorites.
However, Gen.G weren't out of it yet; TS and Meteor stepped up for their team and helped pilot them to a 10-9 scoreline despite a timeout from LOUD. A 3k from k1Ng allowed Gen.G to gain the momentum they needed, but after phenomenal plays from aspas and a coordinated crunch from the rest of LOUD, the score was evened out at 12-12. LOUD were able to take the final two rounds of the map to the tune of an uproarious stadium, winning the map 14-12 and the series 2-0 over their Korean opponents.
Although things looked shaky on Fracture, new recruits cauanzin and tuyz held their ground and meshed well with the rest of the team throughout the series.
"It was a lot of work, but it wasn't only me; we have fRoD and stkJ to help me with that," saadhak, the team's IGL, said of integrating the team's new pickups. "The guys have been really humble and easy to talk to. They are really talented. It wasn't that hard, but it was a lot of work. We're still working on it, and it's going great."
LOUD are currently on path to potentially meet NRG in the qualifying match of the bracket. "I think it would be great to play them; NRG is a very talented team," fRoD, the team's head coach, said. "The roster changes [they made] got them very good players. I think ardiis is fantastic, so is s0m , so I think it's gonna be a really good matchup. Hopefully we can revive another rivalry, but ultimately we have a lot of respect for them [because] we know how talented they are and it would be great for us to play them."
With the crowd behind them, there's a good chance LOUD may be there to meet whoever emerges from the NRG and Giants matchup.
Looking ahead
Today's matches marked the end of the Alpha bracket's opening matches. With eight teams remaining, the competition will be heating up as only two qualification spots are up for grabs.
Friday's matches are: