Just three days after the conclusion of the 2022 Game Changers Championship, Riot has revealed some details regarding next year's iteration of the circuit. With a focus on being the "pathway to pro play," Riot has created three new layers of competition in an attempt to break down entry barriers and expand the top flight of GC gameplay.
Image by Riot Games
Next year's format changes aim to give individual players more opportunities, knowledge, and consistent competitive training experience. With that in mind, Riot has split the GC foundation in two: Emergents and Academy.
Emergents will be an "in-house competitive Discord community" with a leaderboard and rewards. The Discord server will act as a hub for all GC EMEA news and updates, being the first step aspiring pros should take. Academy will operate in parallel with Emergents, acting in a more casual environment that will supply players with educational content from GC personalities.
The next level of competition is GC EMEA: Contenders, held in similar fashion to next year's VCT structure. Regional events hosted across the region will qualify teams to the Contenders series, where teams can fight for a spot in the main GC EMEA league. Each Contenders series will also begin with an open qualifier.
The top flight of GC EMEA will begin hosting a 16-team league, switching from an event series to a full-on league. According to Riot, the top four performers from last year will join the league, but the post is as of yet unclear regarding the remaining 12 teams. The new league will allow the teams to duke it out for a spot at the GC World Championship, which is returning for 2023.
Ashley Washington, Product Lead for GC EMEA, will be taking questions on Twitter regarding the new structure from now until Monday. No information about other regions has been revealed at the time of writing.
Game Changers is moving into its third year in 2023. While the first year had no international capstone event, 2022's GC Championship ended last Sunday with G2 Gozen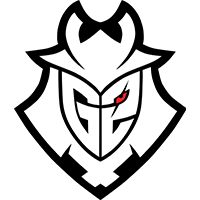 G2 Gozen Europe Unranked Mary Maryam Maher juliano Julia Kiran Petra Petra Stoker mimi Michaela Lintrup Glance Anastasia Anisimova reverse sweeping Shopify Rebellion GC

Shopify Rebellion GC North America Rank #3 flowerful Kayla Horton KP Erika Lytle sonder Diana Zhang Lorri Lorrian Elad bENITA Benita Novshadian to claim the circuit's first world championship.