After two years of Game Changer tournaments around the world, there is finally one global champion: G2 Gozen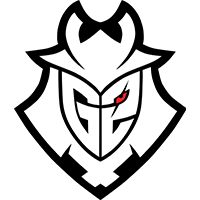 G2 Gozen Europe Rank #1 Mary Maryam Maher juliano Julia Kiran Petra Petra Stoker mimi Michaela Lintrup Glance Anastasia Anisimova . The EMEA powerhouse won the first international Game Changer tournament, the Game Changers Championship, without dropping down to the lower bracket once.
It wasn't easy. The team came into the tournament after a second-place finish in EMEA GC Series III after a loss to rivals Guild X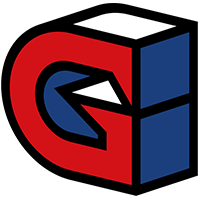 Guild X Europe Rank #97 aNNja Anja Vasalic Smurfette Yağmur Gündüz cinnamon Klaudia Beczkiewicz roxi Vivian Schilling ness Neslişah Demir . In Berlin, the team's home ground, they looked quite comfortable and on their way to the grand finals, they dropped just one map. Thanks to the team's veterans like juliano , mimi , and Petra , G2 Gozen have 37 cumulative years of professional FPS experience. And it showed on stage.
G2 Gozen was a popular pick to appear in the grand finals, but the same could not be said for their opponents, Shopify Rebellion GC

Shopify Rebellion GC North America Rank #3 flowerful Kayla Horton KP Erika Lytle sonder Diana Zhang Lorri Lorrian Elad bENITA Benita Novshadian . The team had a history of always missing out on first place thanks to Cloud9 White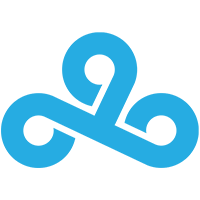 Cloud9 White North America Rank #2 Bob Bob Tran alexis Alexis Guarrasi Jazzyk1ns Jasmine Manankil katsumi Katja Pfahnl meL Melanie Capone , but yesterday, when it mattered the most, they'd been able to defeat C9 2-1. They cemented their place in the final after a 2-0 victory against Team Liquid Brazil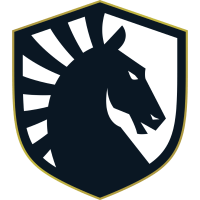 Team Liquid Brazil Brazil Rank #4 daiki Natalia Vilela nat1 Natalia Meneses naxy Ana Beatriz bstrdd Paula Naguil drn Paola Caroline .
Despite making it to the final leg of the competition, SR were still facing two significant disadvantages. The first was the competitive verdict from Riot yesterday, which suspended the team's head coach robwiz from today's game, the most important in the team's history. The second was the veto. Thanks to G2's clean upper bracket run, the Europeans got to ban out two maps. G2 immediately struck out Fracture and Haven, two maps SR had shown to be strong on over the course of the tournament.
The first pick was Pearl, chosen by G2, a map where they had to date, managed a 100% win record on. SR went for Bind, after which G2 opted for Ascent. The North Americans picked Icebox to be map four, leaving Breeze as the decider.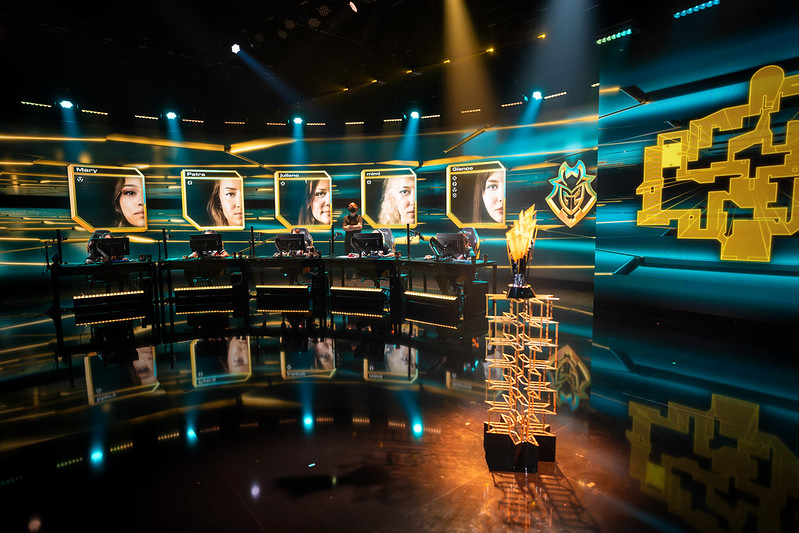 Eyes on the prize. (Photo by Michal Konkol/Riot Games)
Pearl saw G2 immediately sprint out to a strong start. With two 4Ks from the team's youngest player, Mary , G2 got to a clean 4-0 start.
SR were no slouches themselves on Pearl, and a great site hold from bENITA saw SR get their first on the board. Both teams each got one more round before a 'pros don't fake' moment from Lorri saw SR close the gap. SR would win two more to even the score up at 5-5. G2, despite being on a low-buy, managed to get onto B site with a clean Headhunter shot from Mary and closed out the round thanks to a Yoru ult-aided 3K from juliano . The half would eventually end at 6-6
Yoru, really? Well, G2 juliano makes it work. (Photo by Michal Konkol/Riot Games)
Shopify, after switching sides, started the second half off strong. They won six consecutive round wins thanks to flowerful and KP popping off to get to map point. G2 did not give up and tried to mount a comeback, winning three rounds of their own, before flowerful put a stop to it with a 3K, winning Pearl for SR 13-9.
Lorri does not miss when she's feeling it.
Despite losing game one, which was their map pick, G2 again had a good beginning to Bind. Starting on defense, they were able to win the pistol, anti-eco, and bonus to get to 3-0. Despite only having Sheriffs, SR rebutted with a win of their own thanks to a 3K Brimstone post-plant play from bENITA. Like Pearl, this map saw a lot of back and forth before the half finally ended at 7-5, in G2's favor.
Shopify took the second pistol and anti-eco, but G2 won the next two rounds, retaking the lead 9-7. Another thrifty win from SR would bolster not just their economy but also team spirit. A 3K from sonder helped equalize scores again at nine, and after that, SR could not be stopped. They won three in a row to get to map point.
Hey sonder, is your wrist okay after that round?
Mary was left alone to clutch out a 1v4 to prevent SR from winning map two, and she was able to find three before finally falling. Shopify were now only one map win away from being the first world champions.
Bind saw some great utility usage from lorri and KP, as well as bENITA constantly finding trades and impactful lurks. Both flowerful and sonder had several multi-frags helping Bind fall into Shopify's grasp.
Two maps down, one more to go. (Photo by Adela Sznajder/Riot Games)
Map three was Ascent, chosen by G2. They were now facing a staggering climb: they would have to pull off a reverse sweep to take the title by winning three maps in a row. This was a feat that had not been achieved yet in the history of the VCT.
G2 didn't look too worried despite being behind and that was because this was their home turf. Starting on attack, G2 won the pistol round flawlessly, a peek into how the rest of the map would play out. The Europeans won round after round, either in a dominant fashion, or with amazing clutches. Petra pulled off a 1v3 clutch to get G2 to 4-0. To get their ninth consecutive round, mimi pulled out a 1v2 clutch of her own. Shopify finally seemed like they could win round 10 after a flank from KP brought things down to a 5v2 in favor of SR. However, a triple kill from mimi and a clean 1v2 from Mary would keep G2's flawless streak going. SR were finally able to win round 11 but that was all they would get in the half as G2 took an overwhelming lead, 11-1.
G2 Gozen only need Mary and mimi for cleanup duty vs. the world.
As the crowd cheered SR on, they were able to win the pistol and following round. G2 weren't impressed though, and they would go on to end the map 13-3 with a 4K from mimi.
Despite the devastating defeat they had faced, map four was familiar territory for Shopify Rebellion GC. Icebox was where they'd beaten their longtime rivals C9 just yesterday on their path toward the grand finals. Nothing had prepared them for how G2 would play though.
Starting on attack, G2 once again took an early lead with five consecutive rounds. The team continued to fire on all cylinders and constantly managed to get early kills and set up strong post-plant setups to prevent SR from retaking. SR did manage to win a thrifty in round six off of a 3K from KP, but G2 simply responded with three more wins of their own. An ace from flowerful got SR their second and perhaps restored hope for the team's fans but, that hope was short-lived. G2 would end the half 10-2.
SR might be trailing behind score-wise but they haven't stopped fighting.
G2 would show no mercy in the second half, winning three rounds to take Icebox 13-2 and push the series to a map five. Mary and juliano between them had 10 first kills, more than the entire SR team put together. In fact, every player for G2 had a positive kill differential while no one from SR could manage the same.
The tables had turned now. After two dominant wins, G2 had momentum on their side. They were feeling it. Map five was Breeze, where G2 were starting on defense.
Teamwork = winning, and G2 Gozen know it best. (Photo by Michal Konkol/Riot Games)
G2 won the pistol off a 1v2 clutch from Mary, but SR threw a spanner in the works by forcing in the subsequent round and stealing it away. They won the next round as well, bringing the score to 2-1, but this didn't even faze G2. They were able to play for the retake or completely deny the plant. This strategy served them well, letting them win eight rounds in a row to massively extend their lead to 9-2. A 3K from flowerful would let Shopify find one more round, but the half was firmly in G2's favor, 9-3.
After the side swap, SR hinted a comeback could be in the works with a pistol win and looked much better prepared for the anti-eco. G2 would get a plant with just pistols, but despite being cornered into the back of B site, they would come out on top and get to 10-4.
People are most dangerous when cornered, and G2 proved it to the world.
This was the death knell for SR. They seemed mentally broken at this juncture, after the successive brutal defeats on Ascent and Icebox, and now the loss of a round they should have, and needed, to win. SR won one more round with a 3K from flowerful, but G2 would not be denied. They demolished SR's defenses to seal the final two rounds on Breeze and take it 13-5, winning the Bo5 series 3-2 and cementing themselves in history as victors of the first-ever Game Changer Championship.
"We've always known we can come back from anything and we've been doing it so far," Petra said in the post-game interview. "We start slow but once we wake up, we're unstoppable."
The heartbreak was visible amidst the SR players as they once again finished second, this time to G2 Gozen. They had been one map away from victory, and instead, had gotten demolished by the G2 girls. And after their fiery opening to the series, the question asking if their head coach would have been enough to help them stave off G2's comeback will go forever unanswered.
Take a bow, Shopify, you deserve it. (Photo by Wojciech Wandzel/Riot Games)
As for G2 Gozen, the roster made history as not just the first Game Changer Championship winners, but also as the first core of three or more players to win international events in two games: CS:GO and Valorant. In an emotional moment, ex-G2 Gozen player zAAz joined the team on stage as they lifted the trophy.
zAAz might have retired from Valorant but she'll always be a part of G2 Gozen. (Photo by Michal Konkol/Riot Games)
The series MVP went to Mary, the 16-year-old prodigy who joined G2 in place of zAAz after she retired. Mary had 16 first kills to her name and 83 frags in total. After G2's win today, she is also the youngest player in Valorant history to lift up an international trophy.
"I'm so happy to represent the Middle East and my country Bahrain," Mary said after her victory. "To all the other Middle Eastern girls, you can make it. If you put something in your head, a vision, a goal, whatever it is, you can do it. Just believe in yourself, 'cause I made it today and I can't believe it."
With this win, G2 Gozen have finally settled the question of which Game Changer team is world number one. But with the crown comes a target on their back and the rest of the Game Changers scene now knows the team to beat in 2023.