They've done more than enough to prove themselves the undisputed best within their region.
In 2021, the Gamelanders organization put together their roster for women's competitions: Gamelanders Purple
Gamelanders Purple Brazil Rank #46 . The new roster took three from Meta Gaming Fem
Meta Gaming Fem Inactive covinhas Damiaton Anqh micaela Nanu reshi — Paula "bstrdd" Naguil, Paola "drn" Caroline, and Ana "naxy" Beatriz — plus two more, Natalia "daiki" Vilela and Natalia "nat1" Meneses, to form its core. The team, alongside their coach André "palestra" Daguano, quickly took the Brazilian Game Changers scene by storm.
Gamelanders Purple won both major Game Changer events in the region, Protocolo: Gêneses 2021 and Protocolo: Evolução 2021. The roster went on to win 13 tournaments that year. They also had two top 32 finishes at the VCT 2021 Brazil Stage Two Challengers Open Qualifiers.
After proving their mettle and the announcement of an international Game Changers Championship in 2022, the entire roster got picked up by none other than Team Liquid.
Team Liquid BR 🇧🇷
@TeamLiquidBR
🇧🇷 Uma nova história. Uma nova oportunidade de alcançar o topo 🔵⚪
🇺🇸 A new story. A new opportunity to reach for the top 🔵⚪
Since their pickup by the world-famous organization, the team's star has been increasingly ascendant. In Protocolo: Gêneses 2022, TL Brazil swept through all four open qualifiers, placing first without losing a single game. In fact, over the course of all four qualifiers, they only dropped two maps. This state of affairs continued in the main event as well, in which Team Liquid won the tournament without losing a single map, firmly establishing their dominance after a 3-0 win against Gamelanders Purple, their old organization.
In July 2022, the roster added an analyst, Lucas "Kamino" Kamino, who was previously the head coach of Stars Horizon
Stars Horizon Brazil Rank #3 flainzz Felipe Saldanha pollo Julio Silva . TL Brazil participated in the main VCT as well, with a top 32 finish in the Brazil Stage 1: Challenger series open qualifiers and a top eight finish in the Brazil Stage 2: Challengers open qualifiers. They also faced their first major stumble in the Gamers Club - Elite Cup where they got knocked out in the penultimate stage of the tournament after multiple losses.
However, the team had their most important tournament coming up: Game Changers Brazil - Series 2. After two years of hard work, this was the summit Team Liquid Brazil had to conquer to be able to have a chance at representing their region internationally. If they won, they'd get to go to Berlin. If they lost, well, that was the end of the competitive year for them.
Series 2, like Gêneses, had open qualifiers followed by the main event. Yet again in all three open qualifiers, Team Liquid Brazil placed first, though it wasn't as easy as last time. In qualifier one, they played Gamelanders Purple in the finals and won convincingly in a 3-1 fashion. The two teams again fought in a rematch in qualifier two, and after two nail-biting OT games and a series that went to all five maps, Team Liquid won again with a 13-6 on Breeze to finish the series 3-2. Qualifier three was a relative cakewalk, with Team Liquid only dropping one map in their entire run. Off the back of these victories, the team locked in their spot in the Series 2 main event.
Their first opponent in that main event was MIBR Female
MIBR Female Inactive Badgal Tamires Araujo Shizue Carolina Miranda pannshi Pamella Shibuya gabiTê Bizinha Bruna Marvila . Both games were close but Team Liquid moved on after a 2-0 victory to play against B4 Angels
B4 Angels Brazil Rank #16 tayhuhu Taynah Yukimi Jelly Julia Iris Krysme Julia Maria sayuri Camila Obam . After a 13-8 win on Icebox, it seemed like another 2-0 was likely until B4 Angels dealt a punishing blow on map two, Fracture, where they dominated, 13-4. For the first time in the history of these two teams, map three would be played out, and it was close, but Liquid finally closed it out 13-10, propelling them into the upper bracket finals.
There they faced off against ODDIK Bright
ODDIK Bright Brazil Rank #26 m4ndzin mindle Elaine Takahashi Aninha Ana Luiza Martinho . Things started off well for Liquid after a quick 13-3 victory on Icebox, but ODDIK Bright rallied on map two to close out Fracture 13-11. On map three, both teams showcased a dominating attacking half, pushing Haven into overtime, where Liquid ultimately won, 14-12.
In the grand finals of Series 2, Liquid had a rematch against B4 Angels, who had clawed their way through the lower bracket. With the advantage of two map bans, Liquid were happy to shut out Pearl and Fracture, the latter being the map they'd lost on twice now. Despite this massive buff, Liquid would still struggle in the Bo5.
Liquid started off the series with a historically strong map for them in Icebox. However, B4 had their number this time and jumped out to a 10-2 lead by halftime. B4 further extended their lead with the pistol and anti-eco victories and stood at match point. Although Liquid survived for a few more rounds, B4 ultimately closed the door to win the first map 13-6. Julia "Jelly" Iris and Julia "Krysme" Maria were the heroes for B4, both players with 17 kills each and multiple triple and quadruple kills between them.
Team Liquid again looked underprepared on the second map, Bind. Starting on defense, they could not hold against the united attack from the B4 players and only won one round in the half. After the side swap, Liquid showed some signs of life with four attacking rounds of their own, but the map was a foregone conclusion as B4 won it 13-5.
At this juncture, it looked pretty much over for Liquid: They'd have to pull off a reverse sweep and win three maps in a row to qualify for Berlin. But with their backs against the wall, they pulled out all the stops. Their next map pick was Ascent, where they started off on attack. They won the pistol but lost the anti-eco, a rather rocky start. That start set the tone for a back-and-forth map that remained close all the way into OT. Liquid were able to win the first attacking round, and after a 3K from daiki on defense, end the map 14-12, barely keeping their dreams of Berlin alive. Daiki was the hero for Liquid on the map, with a massive 300 ACS and an 85% KAST, the highest on the server.
B4 hoped to finish the series on Breeze, but failed to find the footing they needed to win their third and final map. They seemed to face the same difficulties as Liquid had on maps one and two, eventually losing 13-4 in Liquid's easiest game of the day.
Now, B4 were on the backfoot. Despite winning the first two and an OT loss on map three, all the balls seemed to be in Liquid's court. Liquid carried some of that momentum into Haven, using it to build a modest 7-5 lead at the half.
After switching sides, Liquid looked like a whole other beast on attack. Despite losing the pistol and anti-eco, once they had rifles, it seemed like game over for B4. After dropping the opening two rounds to let B4 tie the score, Liquid surged ahead with four straight rounds to get to 11-7. They let B4 win one final round before putting the match away with a dominant round 20 and a close round 21 won off of an all-Omen 1v1.
The MVP for Liquid on not just Haven but the entire series was bstrdd . She had a massive 356 ACS on Haven with seven first kills to her name. Over the course of the series she had 22 first kills, the highest on the server by far.
After two years of dominance in Brazil, Team Liquid Brazil will now face off against the best Game Changer teams the rest of the world has to offer. Their Brazilian brothers have already brought pride to the region with their resonating victory at Champions 2022. The girls are geared up for a repeat of their feat if things go according to their plan.
Daiki said, "Our team's playstyle is a bit slow, we prefer to play later in the round so that our opponents get lost in the game." She added, "This Game Changers Championship will be the first international tournament so no one has any idea of how teams will perform against each other. We don't yet know which team is the best. But I'm sure that at least one-third of the Game Changers public and fans will be ours."
Team Liquid Brazil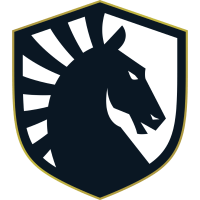 Team Liquid Brazil Brazil Rank #43 daiki Natalia Vilela nat1 Natalia Meneses naxy Ana Beatriz bstrdd Paula Naguil drn Paola Caroline 's first match will be against FENNEL GC

FENNEL GC Japan Unranked Festival Len Curumi KOHAL , the winner of the East Asia qualifier, on Nov. 16.