East Asia was guaranteed a spot alongside the other regions of the world when the international Game Changers Championship was announced, despite the region not really having a Game Changers scene. A few teams like Oxyg3niOus
Oxyg3niOus China Unranked Lizhi XiMiLu Yusin Yue WawaLee and ShanXi Gaming Girls
ShanXi Gaming Girls China Rank #10 XiXi Saki ViVi Jue Terii T1anXuan had participated in APAC Game Changer events despite ping issues, but for the most part, East Asia was focused on the male-dominated main VCT.
But with that announcement, teams started scrambling to build rosters. ZETA Division put out an open call for players. Several rosters quickly formed in Japan, Korea, and China as regional qualifiers for each of these nations were announced. The top two from each region would face off in the East Asia qualifiers and the winner of that event would represent East Asia in Berlin.
Among those new teams were FENNEL GC

FENNEL GC Japan Unranked Festival Len Curumi KOHAL , which announced their roster on June 24, 2022.
Just about a month later, the Champions Tour Game Changers Japan open qualifiers started, with sixteen teams taking part. The top team from each of four groups would make it to the playoffs. Fennel made it through their group with dominant 13-3 and 13-1 wins to lock in their playoffs spot. Focus e-Sports Female
Focus e-Sports Female Japan Rank #179 HANE nonon ichiytoma mimingarz , Insomnia Female
Insomnia Female Japan Rank #170 snowy owl XwX Nemu Yuuka Noraneko , and ZETA DIVISION Women
ZETA DIVISION Women Japan Rank #95 suzu Moco Sarina Kawashima romia Airi Sugiyama aco also qualifed, though ZETA had to forfeit their spot to REIGNITE Lily
REIGNITE Lily Japan Unranked R4M Zodiac Mincho Saya after one of their players broke TOS.
In the playoffs, Fennel won their first series against Focus e-sports 2-0, with the latter getting a total of eight round wins in two maps. This qualified them for the East Asia event, but seeding was still on the line. In the grand finals against REIGNITE Lily, Fennel faced their first real challenge. The grand finals stretched to all five maps, where Fennel were crowned Japanese champions and first seed. Their opponents also qualified for East Asia as second seed.
About a month before the East Asia Qualifers, Fennel picked up suzu of ZETA division fame to replace Aika , their star player during the finals at the Japan playoffs stage, meaning suzu had to work with the team to fill her space for East Asia. At the event, the six teams that had qualified across the three regions faced off in a two-group stage where the top two from each group made it to knockouts. Oxyg3niOus
Oxyg3niOus China Unranked Lizhi XiMiLu Yusin Yue WawaLee and SPEAR GAMING Female
SPEAR GAMING Female Korea Unranked YamzzI Park Su-jin (박수진) Healing Won Yoo-jin (원유진) Haneul SeoeuN both topped their group, while Fennel and REIGNITE came second. In the knockout stage, Fennel were able to win against Oxyg3niOus 2-1, where the map they lost culminated in OT. That put them on a collision course with Spear Gaming in the grand finals to decide East Asia's representative at Berlin.
VALORANT Champions Tour
@ValorantEsports
Spear Gaming had beaten Fennel before, in a close but still dominant 2-0 fashion during the group stage. Fennel had to contend with that heading into the Bo5. Things started off on Haven, Spear Gaming's pick. Fennel started on attack and were able to put up a dominant show. They only lost two rounds in the half and were able to steal the map away, 13-4. Fennel were able to also pull through on map number two, Pearl, which was their pick. suzu on Chamber proved to be the threat Spear Gaming just could not guard against. Despite a neck-and-neck map, which slid into overtime after a strong attacking half from Fennel, Fennel persevered and won 15-13.
Map three was Spear Gaming's choice of Ascent, a map on which they'd comfortably beaten Fennel before. Spear Gaming looked destined to repeat their past performances by winning the six opening rounds, but Fennel bounced back and were able to end the half at 7-5 in Spear Gaming's favor. On attack, Festival stepped up alongside Len to put Fennel in the lead, 10-8. Despite being down two maps, Spear Gaming pushed through to win four more rounds and get to map point, 12-10. This close to revenge and Berlin, Fennel would not be denied. They pushed the map into OT and a 3K from Len then got them to map and series point. Fennel ended up winning Ascent 14-12, and the grand finals against Spear 3-0, making them the first East Asia Game Changers champion in Valorant history.
They'll be the new kids on the block at Berlin. With less than six months of existence, teams from regions who have had an established GC scene will definitely have more experience in the game. But unproven doesn't necessarily mean they aren't dangerous. Only time will tell.
FENNEL GC

FENNEL GC Japan Unranked Festival Len Curumi KOHAL will face off against Team Liquid Brazil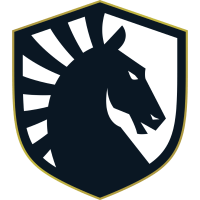 Team Liquid Brazil Brazil Rank #4 daiki Natalia Vilela nat1 Natalia Meneses naxy Ana Beatriz bstrdd Paula Naguil drn Paola Caroline on Nov. 15, 2022.