Dong "Life" Hao Qu (瞿东豪), the longtime member of EDward Gaming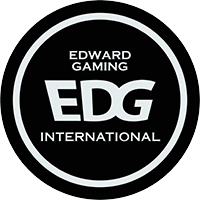 EDward Gaming China Rank #1 ZmjjKK Yongkang Zheng (郑永康) nobody Sen Xu Wang (王森旭) CHICHOO Shun Zhi Wan (万顺治) Smoggy Zhao Zheng (张钊) Haodong Hao Dong Guo (郭浩东) , has announced his departure from EDG after spending two years on the organization. He has since joined Attacking Soul Esports
Attacking Soul Esports China Rank #9 monk YHchen bunt Life Dong Hao Qu (瞿东豪) quin Pu1se hfmi0dzjc9z7 .
Life joined EDward Gaming in November 2020, competing in local Chinese tournaments as 2021 went into full swing. In the major Chinese tournaments of the year, EDG were never able to win a title, falling short in Energy Vision against LIZHI
LIZHI Inactive PIKAWU 959y x y 洋 HongVTellG aut1sm Spitfires sword nizhaoTZH Tang Zhe Hao (唐哲昊) to finish top-six, and finishing second at the FGC Invitational 2021, losing in the grand finals against Tales of Eastern
Tales of Eastern China Rank #3 whz Yuk1no yeoj AAK rin . After the loss, EDG added Sen "nobody" Xu Wang (王森旭) and Yongkang "ZmjjKK" Zheng (郑永康) to the roster, with the latter being ineligible to compete due to being underage until March 2022.
Leading into the 2022 season, EDward Gaming initially placed nobody and ZmjjKK onto the team in place of YorkMonster and Sen "NaThanDr1veR" Qiao Deng (邓森侨) for the FGC Valorant Invitational: Act 1, finalizing their roster. Despite falling short in Act 1, EDG would go on to win all other Chinese tournaments in the year, giving them enough points to qualify for the East Asia Last Chance Qualifier, the first VCT event for China.
In the LCQ, EDward Gaming showed their dominance over the teams in the event, winning every match they played. After a 3-0 win in a grand finals rematch over On Sla2ers
On Sla2ers Inactive GodDead Kim Sung-sin (김성신) Bazzi Park Jun-ki (박준기) TS Yu Tae-seok (유태석) Estrella Park Gun (박건) to win the tournament without dropping a map, they qualified for Champions. However, EDG struggled against global competition, exiting Champions early in groups. After falling sick before the opening match, Life would be absent from play in their opening game against Paper Rex

Paper Rex Asia-Pacific Rank #1 CigaretteS Patiphan Porsi mindfreak Aaron Leonhart Jinggg Wang Jing Jie f0rsakeN Jason Susanto Benkai Benedict Tan d4v41 Khalish Rusyaidee . Zhao "Smoggy" Zheng (张钊) was fielded as a substitute, with whom EDG lost a close 1-2 series. In their elimination match, Life would return to play against Team Liquid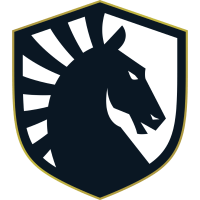 Team Liquid Europe Rank #3 Jamppi Elias Olkkonen nAts Ayaz Akhmetshin Sayf Saif Jibraeel Redgar Igor Vlasov soulcas Dom Sulcas , but his debut was short-lived as EDG was eliminated by Liquid in an 0-2 defeat.
Life's multi-week absence from scrims pointed to his potential exit from EDG, with their substitute Smoggy being said to take his place on the team. EDG has not yet announced a replacement for Life.
EDward Gaming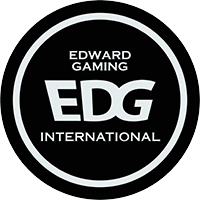 EDward Gaming China Rank #1 ZmjjKK Yongkang Zheng (郑永康) nobody Sen Xu Wang (王森旭) CHICHOO Shun Zhi Wan (万顺治) Smoggy Zhao Zheng (张钊) Haodong Hao Dong Guo (郭浩东) are now: