After over a month on OpTic Gaming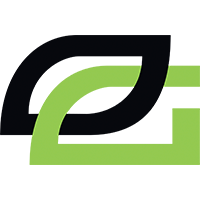 OpTic Gaming Inactive 's bench, NRG Esports

NRG Esports North America Rank #1 FNS Pujan Mehta s0m Sam Oh crashies Austin Roberts ardiis Ardis Svarenieks Victor Victor Wong thwifo Zander Kim have made Chet "Chet" Singh's return official. The move comes after OpTic was left out of the 2023 VCT Americas League.
NRG
@NRGgg
It's finally time for NRG VALORANT roster reveal week...
But before we start announcing our players, we'd like to welcome home our coach.
@chetsingh
is officially back in the
#NRGFam
A year and a month ago, Chet was announced as a part of NRG's first foray into Valorant. He moved to TSM several months later, but settled for Envy
Envy Inactive Marved Jimmy Nguyen Victor Victor Wong crashies Austin Roberts FNS Pujan Mehta yay Jaccob Whiteaker — later OpTic Gaming — in October 2021, leading the team to a top-12 finish at Champions 2021.
Adopting the OpTic moniker in 2022, Chet's team saw a rise to the top. After touching down in Iceland as NA's second-best team, OpTic went on a near-flawless run to win Stage 1: Masters Reykjavik. Chet's chances for back-to-back championships looked promising at Masters Copenhagen, but his team faltered in the lower bracket to eventual champions FunPlus Phoenix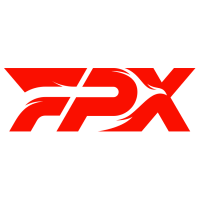 FunPlus Phoenix Inactive SUYGETSU Dmitry Ilyushin Zyppan Pontus Eek ANGE1 Kyrylo Karasov Shao Andrey Kiprsky ardiis Ardis Svarenieks .
OpTic's final event in Valorant was Champions 2022, where they entered as one of the favorites. Directed by Chet, OpTic swept through the competition all the way up to the upper final, which they lost to LOUD

LOUD Brazil Rank #1 aspas Erick Santos saadhak Matias Delipetro Less Felipe de Loyola tuyz Arthur Andrade cauanzin Cauan Pereira in a repeat of this year's Masters Reykjavik. This time, though, LOUD were able to exact revenge and become world champions after beating OpTic 3-1.
Just days later, it was announced OpTic Gaming weren't a part of Riot's plans for the 2023 partnered league and the players were soon benched, placing the team's future in jeopardy. However, most of the squad appears to be sticking together: Dot Esports reports three of OpTic's former players will join NRG, placing Ardis "ardiis" Svarenieks in Jaccob "yay" Whiteaker's place, who joined Cloud9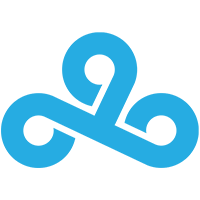 Cloud9 North America Rank #4 Xeppaa Erick Bach leaf Nathan Orf yay Jaccob Whiteaker Zellsis Jordan Montemurro vanity Anthony Malaspina in mid-October. Jimmy "Marved" Nguyen is taking a break from competition, citing the move to Los Angeles and his current life situations.
With more announcements to come this week, NRG Esports

NRG Esports North America Rank #1 FNS Pujan Mehta s0m Sam Oh crashies Austin Roberts ardiis Ardis Svarenieks Victor Victor Wong thwifo Zander Kim are currently: