Second Wind
Second Wind Inactive Ezire Joshua Felix Sugarfree Kamden Hijada mikeysnipey Michael Dodge have unveiled their first competitive Valorant roster, ending a period of inactivity following the disbandment of their Overwatch team in late June.
The Second Wind name carries a majority of its weight from its success in Overwatch's Tier 2 scene, with team competing in five seasons of Overwatch Contenders. In May, the team's staff and a majority of its players were signed by the Vancouver Titans, with the team withdrawing from OW Contenders and competitive Overwatch a month later.

The team is headed by former Overwatch player and coach Jer , who put the roster together and acts as the team's coach. Having previously played and coached for multiple Overwatch teams, Jer initially pitched his concept to several former Overwatch players he knew and built off that.
The team's core of former Overwatch players consists of Ezire , Sugarfree , and Boostio . All three players have previously played in Overwatch Contenders, with Ezire notably being a former player for Second Wind's Overwatch team.
"Ezire, Sugarfree and Boostio immediately came to mind when I wanted to make a roster," Jer said. "They are all experienced Overwatch players and have years of competitive experience; I've known them personally for almost 3 years, so getting them together wasn't too hard."
Rounding out the roster are Waltz and mikeysnipey . Waltz is a former CS:GO player who last played for Trillium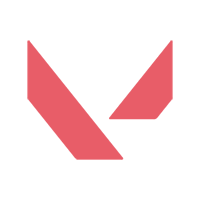 Trillium Inactive Maureen fast Waltz Parker Walters rough Blakers before the team dissolved in early July. Conversely, mikeysnipey is a former Apex Legends and Ring of Elysium player who last represented Noble eSports before parting ways with the organization in early June to pursue opportunities in Valorant.
"Mikey has competitive experience from games like Halo, Crossfire and Apex in which he played professionally," Jer recalled. "Waltz was another player who impressed me with trialing players. He is a young kid with great mechanics and communication skills with past competitive CSGO experience, so he naturally fits the IGL role."
With a full roster set, the team intends to carry on the Second Wind name from its former Overwatch counterpart. "I am a firm believer that success doesn't come over night," Jer stated. "Second Wind as an organization represents that, so that's why I choose to build a team under that name."
The roster is set to debut in the main qualifier for the $5,000 30Bomb Summer Cup, whose main event is set to begin on August 1.
Looking to contend in a new scene, Second Wind
Second Wind Inactive Ezire Joshua Felix Sugarfree Kamden Hijada mikeysnipey Michael Dodge are: