Tanizhq and Team Vitality
Team Vitality Europe Rank #12 BONECOLD Santeri Sassi nataNk Nathan Bocqueho baddyG Kamil Graniczka H1ber Joona Parviainen ceNder Jokūbas Labutis have parted ways after five months. The announcement comes following a report of the organization's acceptance into the EMEA partnership league.

Team Vitality
@TeamVitality
Today we part ways with our Valorant Head Coach
@Tanizhq
Thanks for this wonderful season and we wish you all the best for the future 💛
Tanizhq was announced as part of the team back in early April, allowing him to build a roster that would include players like Santeri "BONECOLD" Sassi and Kamil "baddyG" Graniczka. During that time, Vitality participated solely in the French VRL, which they won after four losses in the regular season, and the VRL Finals.
He had been previously benched by the team. He was sidelined due to comments made towards Karmine Corp

Karmine Corp Europe Rank #44 Amilwa Amine Saidi TakaS Jonathan Paupard mikee Michael Lim SHIN Ryad Ensaad Newzera Alexis Humbert 's assistant coach, who previously coached Vitality, on Twitter. He was away during the two weeks leading up to the VRL playoffs, during which Harry "Gorilla" Mepham acted as interim head coach.
In the league's round robin stage, Vitality let slip four matches — two to the regular season champions MAD Lions
MAD Lions Europe Rank #9 xms Alexandre Forté Br0die Jack Emmott doma Domagoj Fancev KRAY Calum Knight Polvi Niko Polvinen — but showed a reinvigorated form in the playoffs. After beating KCorp 3-2 in the semifinals, they swept MAD Lions in the grand finals to become VRL France champions and earn their spot in the VRL Finals, where their year's high came.
In the VRL Finals, Vitality started with a 2-0 loss to TENSTAR
TENSTAR Inactive Br0die Jack Emmott KRAY Calum Knight Polvi Niko Polvinen xms Alexandre Forté doma Domagoj Fancev , but eliminated EXCEL

EXCEL Europe Rank #10 Moe40 Muhammad Hariff chiwawa Egor Stepanyuk paTiTek Patryk Fabrowski FoxieGG Tyler Lowton ALIVE Gilad Hakim and TENSTAR to reach the playoffs. There, they dropped just one map across two matches, against FUT Esports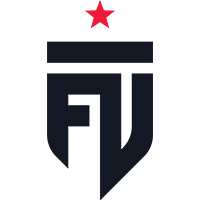 FUT Esports Europe Rank #7 MrFaliN Furkan Yeğen Muj Serhat Yüksel MOJJ Buğra Kiraz qRaxs Doğukan Balaban qw1 Konuralp Şahin and Case Esports
Case Esports Europe Rank #13 Filu Dawid Czarnecki MiniBoo Dominykas Lukaševičius HearthBeat Marco Soffia Yurii Salvador Gasco Wolfen Berkant Joshkun , on their way to the final. FUT came back from the lower bracket and reverse swept them in the grand final. Vitality have been absent from the servers since.
In a TwitLonger, the coach said he was surprised by Vitality's decision and cited their results in the past season, referring to the VRL tournaments. The coach is now a free agent and is open to offers from any region.
Team Vitality
Team Vitality Europe Rank #12 BONECOLD Santeri Sassi nataNk Nathan Bocqueho baddyG Kamil Graniczka H1ber Joona Parviainen ceNder Jokūbas Labutis 's team is still: