Soniqs
Soniqs North America Rank #9 iyen Iyengaran Raju pl1xx Chris Li Bob Bob Tran dizzyLife Kyran Crombie Crunchy Ethan Laker have announced the signing of the ex-EXO Clan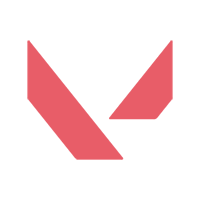 ex-EXO Clan Inactive Crunchy Ethan Laker iyen Iyengaran Raju Bob Bob Tran dizzyLife Kyran Crombie pl1xx Chris Li roster — also known as God Squad — marking the first Valorant roster to make a move internationally.
Soniqs
@SoniqsEsports
While under the EXO Clan organization, shortly before wrapping up their dominant run in First Strike: Oceania, the roster publicly announced interest in gaining sponsorship from an organization to move out of Oceania as a team.
Even before, the roster's ambitions to compete abroad were not kept under wraps. Months prior, Chris "pl1xx" Li stated in an interview in August of 2020 that he believed the roster could compete in the highly competitive North American region during the beginning of the Ignition Series.
The Soniqs roster will return to full-time competition after last going undefeated in the First Strike circuit, which concluded over three months ago. While the team did make a brief return in the qualifiers of the Oceania Tour: Stage 01, the roster pulled out of the event's Finals bracket due to the players flying out to America in the weeks following.
Soniqs will debut their roster in the upcoming open qualifier for the VCT Stage 2 NA Challengers, which will kick off later today. It will be the team's first event since arriving in North America one week ago.
Representing the land down under, Soniqs
Soniqs North America Rank #9 iyen Iyengaran Raju pl1xx Chris Li Bob Bob Tran dizzyLife Kyran Crombie Crunchy Ethan Laker are: