North America claimed all the glory on the second day of Champions playoffs. OpTic Gaming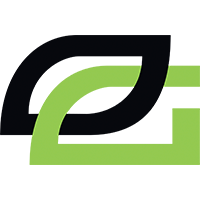 OpTic Gaming North America Rank #1 took down Team Liquid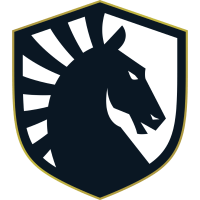 Team Liquid Europe Rank #3 Jamppi Elias Olkkonen Nivera Nabil Benrlitom soulcas Dom Sulcas ScreaM Adil Benrlitom dimasick Dmitriy Matvienko in a 2-1, followed by XSET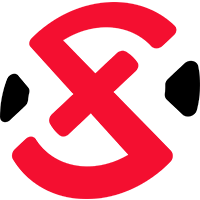 XSET North America Rank #2 dealing FNATIC

FNATIC Europe Rank #2 Derke Nikita Sirmitev Boaster Jake Howlett Alfajer Emir Ali Beder a 2-0 loss in their first game in front of a crowd.
"It feels amazing," SyykoNT said. "We came here with something to prove, and we're proving it one game at a time. There's a lot of doubters out there, but we're here to show them that it's time to turn that around."
(Photo: Colin Young-Wolff/Riot Games)
For the first EMEA vs. NA bout of the day, two internationally experienced teams graced the Istanbul stage. Team Liquid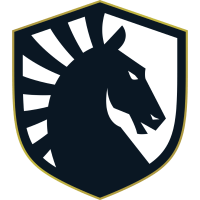 Team Liquid Europe Rank #3 Jamppi Elias Olkkonen Nivera Nabil Benrlitom soulcas Dom Sulcas ScreaM Adil Benrlitom dimasick Dmitriy Matvienko and OpTic Gaming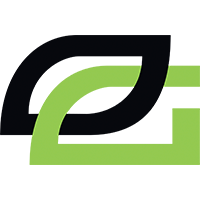 OpTic Gaming North America Rank #1 would be facing off to claim glory for their region.
Team Liquid drew first blood on Breeze, taking the first two rounds to the delight of the crowd. OpTic took the bonus, but Liquid took another three rounds to take an early 5-1 lead. After a timeout, OpTic gained man advantages four rounds in a row, but all four times Liquid denied them a second round win. The final two rounds of the half did get picked up by OpTic, but Liquid still held a commanding 9-3 lead at halftime.
OpTic started chipping away at Liquid's lead by taking three rounds to start the second half, but Liquid got to double digits with a thrifty. Another two rounds were picked up by Liquid, bringing them to map point. crashies managed to deny soulcas a clutch to put OpTic's seventh round on the board, but Liquid closed out the map 13-7 in the following round.
Despite crashies' best efforts, Liquid could not stop winning rounds on Breeze.
"On Breeze, we had a really good start," soulcas said. "We could feel the crowd and there was this energy that came out of nowhere and it just fueled us. We were hitting shots, we were confident, the comms and everything were good. It's easy to snowball in this game, especially on LAN."
Throughout Breeze, OpTic struggled to convert man advantages into round wins. They got the first kill on ten occasions, but ended up losing five such rounds.
Unphased by the result of Breeze, OpTic opened on Bind with a fury, taking five rounds in a row. Liquid got on the board with a thrifty, and another round from the Europeans prompted OpTic to take a timeout. Nevertheless, Liquid found three more rounds to tie the game right back up. OpTic stabilized in the last two rounds of the half, allowing them to walk away with a 7-5 lead at halftime.
Despite crashies picking up four kills on the pistol round, Liquid kicked off the next half by winning the opening round. However, a thrifty from OpTic allowed them to strike back with two rounds. Liquid took the bonus and looked poised to take an extra round as well, before Victor denied them and put OpTic on double digits.
After a timeout, Team Liquid managed to win a thrifty with a ScreaM hero rifle, but OpTic responded right back with a thrifty of their own. OpTic now had firm control over the remainder of the map, and two more quick rounds allowed the North Americans to close out Bind at 13-8 and force a deciding third map.
Victor doesn't often have to clutch as the entry player, but that doesn't make him any less good at it.
OpTic's start on Bind was strong, but their opening gambit on Ascent was fantastic. They decimated Liquid, taking the first nine rounds before their opponents found any answer. The response finally came in round 10, when a pair of rounds at least got Liquid on the board, but the final round of the half going OpTic's way set the halftime score at a monstrous 10-2.
To rub salt in the wound, OpTic won the pistol in the second round to earn their 11th. However, Liquid managed to find a thrifty to stay in the game, and they picked up a couple of rounds to make OpTic sweat. At 11-6, OpTic took a timeout, but Liquid picked up another two rounds. In round 20, OpTic managed to put an end to the madness, and with two rounds, they closed out the series with another 13-8.
"We don't normally have problems closing games, and we knew we only had two rounds to win," FNS said about Ascent. "I had made a really big mistake earlier, so I was kind of down on myself. I didn't really say anything to anybody, I just played and everybody else just was playing. Fortunately for me I had a Spectre round where I spammed ScreaM through a smoke and then I killed two more on site, and that kind of brought me back mentally."
Oh no, you can't do that to him…
While the home crowd didn't see their region win against OpTic, Liquid put on a show in the second half of Ascent, and the crowd roared louder with every round Liquid managed to win.
"The crowd was amazing," eMIL said after their loss. "I feel a little bit sad that I let them down, because all the energy they gave me and the team was absolutely crucial. You could hear them cheer every single round. It feels really, really good, but I hope next time we make them proud."
"I wouldn't say the crowd affects me too much, but it's definitely great to see us get into it," Marved said. "Maybe we kinda like when the crowd is against us, because then we have something to prove, and I think when we have something to prove we definitely try harder. Other than that, we kept to our game plan and just played the game."
"Towards the later end of the game, there were some OpTic cheers, so that made us a little happy," Victor added.
OpTic were not afraid to play to the crowd. (Photo: Colin Young-Wolff/Riot Games)
OpTic's shining star against Liquid was yay , as he often tends to be. Not only did he put up 309 ACS and almost 200 ADR, he was unstoppable in opening engagements, winning an impressive 17 out of his 20 opening duels. ScreaM – playing his tournament-signature Phoenix on two maps – tried his best to balance El Diablo out, but his 256 ACS and 173 ADR were no match in the end.
Despite crashies catching a case of food poisoning prior to today's match, he gutted it out on stage and played lights out, racking up the second most multifrags on his team.
"He's a trooper. I had the exact same thing he had two days ago, and it was rough," FNS praised his teammate. "I respect him a lot for putting up the performance that he did. He was still comming really, really well, he was still destroying players and controlling rounds just like he normally does."
FNATIC

FNATIC Europe Rank #2 Derke Nikita Sirmitev Boaster Jake Howlett Alfajer Emir Ali Beder were the definitive crowd favorites in their opening match, primarily thanks to one man. The crowd erupted as Alfajer stepped out onto the Istanbul stage. With the crowd against them, XSET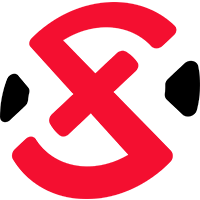 XSET North America Rank #2 's first series on the playoff stage would be a trial by fire.
XSET took the first five rounds of Pearl, silencing the crowd in the process. After a timeout, FNATIC answered the call and got on the board in round six, but another two rounds granted XSET a 7-1 lead. Round nine was a second win for FNATIC, but XSET continued pulling away with another two rounds. The final round of the first half was a consolation for FNATIC, and it set the halftime score at 9-3.
A hectic pistol round went FNATIC's way in the end to keep them in the game. XSET decided to force up, but a flawless from FNATIC shut that plan down. In round 16, XSET won their bonus, but another two FNATIC rounds pulled the lead back down to 10-8. After a timeout, XSET stopped the momentum and picked up their 11th round. In the closing stages of the half, AYRIN saved two rounds with two clutches to put Pearl in the books at 13-8.
Cryocells set the scoreboard alight on Pearl, going 17-4 in the first half alone and putting up 309 ACS.
"I was just giving them different looks every round," Cryo said. "Especially on Pearl, just giving them different looks, switching up my positions, just playing with confidence is kind of my strong suit."
"God, you're so hot," zekken added. "They call him Mr. 4K for a reason," dephh joined in.
AYRIN and Cryo were XSET's heroes on Pearl.
Two rounds on Fracture put FNATIC into the lead first. XSET took the bonus, but another three rounds extended FNATIC's lead to 5-1. Slowly, XSET started to recover the half, and winning four out of the next six rounds helped them reduce their deficit down to 7-5 at halftime.
FNATIC secured the second pistol, but XSET answered immediately by winning the following round with Stingers. The North Americans picked up another round, but FNATIC hung on to their two-round lead by winning the round after. However, with three rounds in a row, XSET swung the lead in their favor to prompt a timeout from FNATIC at 10-9.
Both teams managed to pick up a round as the pressure ramped up, but FNATIC leveled the score at 11 apiece with a thrifty. However, the final two rounds of regulation went the way of XSET, and they closed out Fracture with a 13-11 to send the hometown hero down to the lower bracket.
Derke intended to take a zipline to attacker spawn before he swiftly realized his mistake.
Despite FNATIC's loss, the Turkish crowd were fully behind the European squad, cheering for their every move.
"It's the best feeling," Enzo said. "It's just too good. Every kill, we feel the ground trembling under us, it's so nice. I think all of us enjoy it so much. We don't hear everything as much as you might think, but we can feel it, the noise, the vibrations, we hear everything that way. Then we can see around us, and we can feel the energy, and it's so nice. I hope we play as many games as possible here to have that feeling again and again until the grand finals."
XSET stepped onto the stage with no illusions that they'd be able to win over the crowd. So the team's coach, SykkoNT, and the team's captain and in-game leader, dephh, took the time to prepare the team for what was to come.
"Look, there's a Turkish player on their team, we're not gonna be the favorites here," SykkoNT and dephh told the team before the match began. "The crowd is an EMEA crowd, there's a Turkish player on the stage, we're not gonna get a lot of cheers, but let's use that as energy and motivation to really bring this home. Let's go out there and show these guys, so that next time they see XSET they'll say 'Oh man, I was in the crowd when they 2-0'd FNATIC.' And that's exactly what we did."
The Turkish fans rocked up in droves to support their hometown hero. (Photo: Colin Young-Wolff/Riot Games)
All three EMEA teams now find themselves down in the lower bracket, while NA are looking hot in the upper bracket, a stark contrast to last year's Champions. In that tournament, which was just single-elimination in the playoff stage, the last North American team of the three who entered the tournament was eliminated in the quarterfinals, whereas three of the four EMEA teams present advanced into the semifinals.
"I wonder if NA had to answer these questions every time we beat them," Mini said. "It's just, Valorant is a tight game with good teams, y'know. The margins are so thin between these teams, and we don't get to play each other that much, so narratives are sprung from whatever happens in that tournament. A few losses to NA doesn't mean EU is now rubbish or anything."
Looking ahead
After a spectacular quartet of quarterfinal bouts, four teams find themselves in the lower bracket with their tournament lives in the balance. The first two teams will be eliminated from the Champions playoffs tomorrow, and at least one EMEA team will be going home.
Tomorrow's matches are: