Team Vikings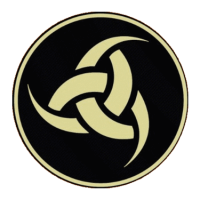 Team Vikings Latin America Rank #1 gtnziN Gustavo Moura Sacy Gustavo Rossi sutecas Gabriel Dias frz Leandro Gomes saadhak Matias Delipetro have swept Brazilian First Strike champions Gamelanders
Gamelanders Latin America Rank #2 Nyang Guilherme Coelho fznnn Fernando Cerqueira JhoW Jonathan Glória Jonn Walney Reis mwzera Leonardo Serrati to win the first ever Masters Brazil event despite the usual electrifying heroics from Gamelanders' duelist stars.
On each of the first two maps, both 13-9 victories for Team Vikings, Vikings took the lead early with 8-4 halves. Icebox proved to be the exception of the series as Gamelanders took a 9-3 lead in an effort to not go down without a fight.
Team Vikings, however, were eager to finish the series as soon as possible and responded with a strong attack of their own. They went 10 rounds in the second half to finish with a 13-11 win on Icebox and a 3-0 win across the match.
They were powered largely by strong adaptive gameplay, changing their setups based on how Gamelanders played and notching strong tactical rounds onto the board. They responded to Gamelanders' firepower with consistent clutches to win close rounds.
In fact, Team Vikings won an incredible seven 1v2 clutches across the series: two went to Gustavo "Sacy" Rossi, two went to Matias "saadhak" Delipetro, and three went to Gustavo "gtnziN" Moura.
Despite Leonardo "mwzera" Serrati's three 4Ks, there was nothing Gamelanders could do to overcome Team Vikings late in rounds. Gamelanders only won three clutches as a team across the series — one of which was a 1v2 — to equal the amount of clutches gtnziN won by himself.
Even in defeat, mwzera put up a stellar performance of his own. He led the server with an ACS of 293 and outpaced everyone else in kills and damage.
Today's performance cemented Team Vikings 2021 roster as one that deserves to be recognized in Brazil's uppermost echelon. Team Vikings swapped out four players at the end of 2020, only keeping gtnziN, and were the first among Brazil's top teams to sign an Argentinean when they signed saadhak. They've lost just one match so far this year, although this grand finals was their first against Gamelanders or FURIA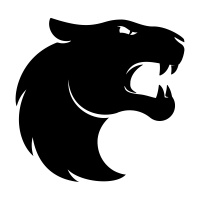 FURIA Latin America Rank #4 xand Alexandre Zizi Quick Gabriel Lima Khalil Khalil Schmidt Nozwerr Augustin Ibarra txddy Sergio Francisco .
The semifinals matchup between Gamelanders and FURIA proved to be a much more competitive match than the grand finals ended up being and provided the map of the tournament when Split went 18-16 in favor of FURIA. mwzera was able to take control of that game to finish out the last two maps in a way he was unable to against Team Vikings.
Sacy, a former League of Legends player, proved to be the player of the tournament for Team Vikings. He led the tournament in K:D ratio and was the only player in the top six of ACS to not play primarily duelists.
As he and saadhak lit up the scoreboard for Team Vikings today, it served as a good reminder that Brazil has incredible players beyond their headline-grabbing duelist stars.
And for Team Vikings, their dominance over Gamelanders today made one thing clear to the world: don't just watch out for Gamelanders and FURIA; otherwise you might be in trouble against a team you haven't prepared for in Iceland.
Thanks to Dimi for help with this story.