"We're all better individually than them and we're all better as a team," Jared "zombs" Gitlin confidently said in the press conference after the match. Sentinels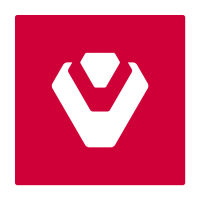 Sentinels North America Rank #1 TenZ Tyson Ngo ShahZaM Shahzeb Khan SicK Hunter Mims zombs Jared Gitlin dapr Michael Gulino just swept FaZe Clan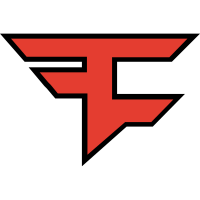 FaZe Clan North America Rank #6 BABYBAY Andrej Francisty corey Corey Nigra for the second time this weekend, this time 3-0 in the grand finals of Masters NA.
While zombs was issuing banter toward his friends from his Overwatch days, his teammates were more complimentary of their opponents. Michael "dapr" Gulino, also friends with many of the FaZe players, noted that FaZe is adapting better and better each time they play Sentinels, but Sentinels just have a good read on them and know how to counter them.
Hunter "SicK" Mims went into more detail on the difference between his team against FaZe and everyone else against them. "Our gameplay against them isn't so strict that we have to run into their aggression," he said. "Other teams have a super set game plan against them that doesn't work well."
Regardless of why, Sentinels proved this weekend that they are head and shoulders above everyone else. FaZe swept every team they played in Masters — except for Sentinels, who went a combined 5-0 against them.
"They are just fuckin' good," Corey "corey" Nigra said after the match. Zachary "ZachaREEE" Lombardo said Sentinels' info gathering is much better than other teams and both corey and ZachaREEE talked about how Sentinels aren't afraid to take fights and trade players.
Sentinels were definitely the favorites when Masters were set. They have been the best team in North America, or at least adjacent to whichever team holds that title at the time, basically since Valorant officially launched last June. They're the heavyweights of NA.
But then a last second suspension left Sentinels without a fifth player. With little time to prepare, they brought on Tyson "TenZ" Ngo. Sentinels just added the region's best player, but had no time to prepare with him. What to expect from the team was unclear.
SicK said he felt like the team had a lot of pressure on their shoulders with their original roster and were expected to win. He felt that pressure was lifted when they had to bring on TenZ as a stand-in.
zombs, on the other hand, felt the opposite. "I felt there was more pressure when we got TenZ because TenZ is a god."
"I'm a man. I'm a mortal," TenZ responded.
While TenZ returned to dominating the tournament's stats as usual the past couple of weekends, his mortality was more apparent in the grand finals. It wasn't TenZ that led the way for Sentinels — it was dapr.
dapr said pistol rounds are important to him, giving him the confidence needed to begin heating up. He said he likes to "rat around and find the little holes they have" to describe his lurking play style, which he said is made easier against FaZe because they often like to forgo a sentinel character that can be used to counter him.
FaZe only used a sentinel on the first map, Ascent, which was the only map dapr didn't lead his team statistically.
That first map showed promise of a close series. FaZe jumped out to an 8-4 lead in the first half and Sentinels brought it back to make it close. Sentinels ended up winning the map 13-11. It steadily went downhill for FaZe after that.
Sentinels were never really in danger on Bind and won the map 13-7. They then won the first nine rounds on Haven so they could coast to a 13-4 victory. Across the five maps the teams played against each other this weekend, that 13-11 game on Ascent was the only time FaZe were able to make it closer than 13-8.
"They were strategically way ahead of us," Andrej "BABYBAY" Francisty said after the match. He said FaZe needed more depth to their gameplay and he was impressed they even managed to get second with such limited amount of time to practice their new play style. His coach, Thomas "Trippy" Schappy, later echoed his analysis that FaZe needs to get more strategic.
Perhaps further in support of that, corey referenced Challengers 1 and Challengers 2 when FaZe was halted by teams that had figured out their old play style. He said they'll need to continue to evolve their play style over time and ZachaREEE hopes that they can develop a truly unpredictable way of play.
Despite today's sobering analysis, FaZe was confident heading into the match. "I definitely think going into into tomorrow that we'll have a way better showing than yesterday when we played them," BABYBAY said after the Lower Bracket Finals. "We actually just weren't playing our own game and I don't know if that's 'cuz like, we have like a mental block or something against Sentinels, but we definitely regressed a little bit on on our new play style and started playing like old FaZe."
Today proved that whether they brought old FaZe or new FaZe to Sentinels, it wasn't going to matter. Sentinels were simply the better team this weekend.
Afterwards, FaZe said they weren't afraid of other teams repeating what Sentinels did to them this weekend. They believe only Sentinels can do what they've done. While the level of respect Sentinels gave FaZe after the match varied by player, it was clear across the board on FaZe's side that Sentinels had earned some level of reverence for now.
dapr wasn't surprised. He feels until FaZe can beat them, they have no choice but to give them a certain level of respect. And until FaZe can really make Sentinels sweat for it, why should Sentinels feel obligated to see them the same way?
The disparity between the two teams this weekend was perhaps most on display near the end of each press conference. Sentinels were asked what they'd do to celebrate. dapr said it was "another day at the office." Shahzeb "ShahZaM" Khan said he was going to order some McDonalds. SicK said he was going to eat a meal with his girlfriend. The team joked about eating a meal together on Zoom after not getting an invite from SicK.
The other press conference? corey captured the feelings of both his team and the rest of North America after Sentinels' undefeated Masters run.
"I want to beat them so fuckin' bad."