"We're here to prove that we're one of the hungriest teams."
Those were the words of AYRIN after XSET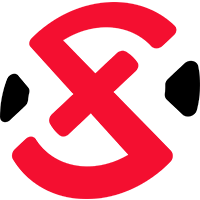 XSET North America Rank #2 stunned FunPlus Phoenix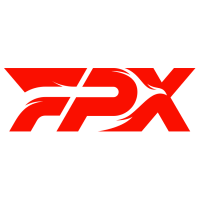 FunPlus Phoenix Europe Rank #1 SUYGETSU Dmitry Ilyushin Zyppan Pontus Eek ANGE1 Kyrylo Karasov Shao Andrey Kiprsky ardiis Ardis Svarenieks to secure a playoff spot to cap off a dramatic day of matches. Previously, XERXIA Esports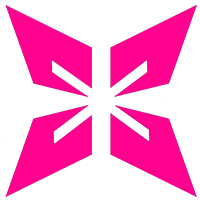 XERXIA Esports Asia-Pacific Rank #2 Surf Thanachart Rungapajaratkul Crws Thanamethk Mahatthananuyut sScary Nutchapon Matarat foxz Itthirit Ngamsaard Sushiboys Panyawat Subsiriroj and FURIA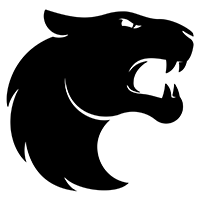 FURIA Brazil Rank #3 dgzin Douglas Silva Quick Gabriel Lima Mazin Matheus Araújo Khalil Khalil Schmidt nzr Agustin Ibarra were eliminated from the event by KRÜ Esports
KRÜ Esports Latin America South Rank #2 delz1k Joaquin Espinoza NagZ Juan Pablo Lopez Klaus Nicolas Ferrari Mazino Roberto Rivas keznit Angelo Mori and FNATIC

FNATIC Europe Rank #2 Derke Nikita Sirmitev Boaster Jake Howlett Alfajer Emir Ali Beder respectively to set up the final rounds of group stage games.
The first match of the day was a battle of pink logos when KRÜ took on XIA. The core rosters have attended three of the same events prior to Champions 2022, but this was the first time they've faced each other. KRÜ and XIA suffered very close losses to FPX and XSET respectively and sought to prevent that from being their closest glimpse of playoffs.
KRÜ chose Icebox as the first map and easily cleaned up their attacking pistol. Unlike their previous match against XSET, XIA did not bring the Yoru that caused so much chaos. Instead, foxz played the much more standard Sova.
The Latin Americans rolled to a 4-0 lead without facing much resistance. A successful fifth round retake by XIA was just a small blip in a sea of KRÜ victories. The Latin Americans ran out to a 9-1 lead with ease. Two clutches at the end of the half by sScary and foxz salvaged a 9-3 scoreline, but KRÜ quickly put the map away 13-4.
XIA didn't bring the chaos, but they didn't bring consistency to the server either. Not a single XIA player reached double-digit kills in the first half, and by the end, they barely managed to tally half the kills that KRÜ put up.
For XIA's map pick, they chose Haven, KRÜ's most played and most won map. In recent times, KRÜ suffered a number of losses on Haven, and XIA immediately pounced on some of the weaknesses that were exposed.
KRÜ nearly found an opening in an eco round, but sScary won a 1v2 clutch to keep XIA rolling. It took a massive whiff by foxz for XIA to lose any momentum. KRÜ started to find success on site retakes and clawed back four rounds in the half with Mazino putting up seven kills in the final two rounds.
Even pros can play like silvers.
The first two rounds of the second half were quick slaughters in favor of XIA. They also converted the bonus for an 11-4 lead. Multiple A lobby crunches from XIA caught KRÜ in a flood of utility to take the map 13-7.
"We were rushing to finish the series, and we committed several mistakes," said NagZ in a post-match interview.
It was a balanced team effort from XIA with all of their players finishing with at least as many kills as KRÜ's top frag. Crws continued his stellar tournament performance, notching an 18-11 KD.
Ascent was a comfortable battleground for XIA. They were 16-4 on the map in 2022 with wins over both FPX and OpTic Gaming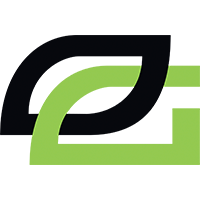 OpTic Gaming North America Rank #1 . On the other side, KRÜ came in only 6-6 on the map this year.
Klaus held on for a 4K while anchoring the B site against a pistol rush for KRÜ. They won the second round easily but fell flat on the bonus round. XIA started to pick up momentum to retake the lead 3-2. Despite a boatload of missed utility, KRÜ continued to battle back. Excellent site anchoring combined with aggressive keznit opening duels helped keep XIA on the back foot.
Down 6-4, XIA hit a fast timing on their eco round. They took the B site before reinforcements could show up, and KRÜ blew their retake when they knew Crws position in a smoke but couldn't find the kill. They still took the half 7-5.
KRÜ perfectly read the pistol round strat from XIA. The APAC squad attempted the fast pinch onto tiles, but KRÜ were holding very passive crossfires waiting for that exact play. For the fourth time in the series, the pistol winner converted the second round and the bonus as KRÜ ran their lead up to 11-5.
My stinger doesn't do that.
Absurd opening duel after absurd opening duel went the way of keznit. The LATAM superstar could not miss a shot whether pushing through smokes, updrafting with Jett's ultimate, or even jumping around with a pistol. XIA had no response as they went down 13-6.
Ascent was kezit's playground. Finally on the duelist role, he lit up the scoreboard for 23 kills and seven first bloods to help him post 368 ACS. Across the series, the trio of keznit, NagZ, and Mazino combined for 45 more kills than deaths and 13 more first kills than first deaths.
KRÜ survived to force a rematch with FPX in the deciding match of Group C. XIA became the third team eliminated from Champions, joining fellow Asian brethren BOOM Esports
BOOM Esports Asia-Pacific Rank #3 BerserX Rizkie Adla Kusuma tehbotoL David Monangin and EDward Gaming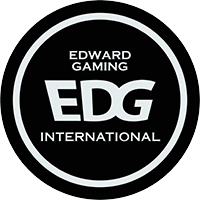 EDward Gaming China Rank #1 ZmjjKK Yongkang Zheng (郑永康) nobody Sen Xu Wang (王森旭) Life Dong Hao Qu (瞿东豪) CHICHOO Shun Zhi Wan (万顺治) Haodong Hao Dong Guo (郭浩东) .
The second elimination match of the day took place between FNATIC and FURIA. Both teams looked to avenge disappointing results in the opening rounds of Group D. FNATIC suffered an upset loss to major region rivals 100 Thieves
100 Thieves North America Rank #3 bang Sean Bezerra stellar Brenden McGrath Will William Cheng Derrek Derrek Ha Asuna Peter Mazuryk , and FURIA were crushed by DRX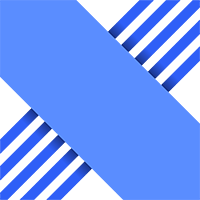 DRX Korea Rank #1 stax Kim Gu-taek (김구택) Rb Goo Sang-Min (구상민) Zest Kim Ki-seok (김기석) BuZz Yu Byung-chul (유병철) MaKo Kim Myeong-gwan (김명관) after holding a massive lead.
Icebox was Brazil's favorite map in 2022, and FURIA let FNATIC pick it despite the Europeans' seven map win streak that included four wins over FPX. The Brazilians got off on the right foot with a clean pistol win. Khalil followed that up with a 4K in the next round.
The fury of the Brazilians did not stop at two rounds. They converted the bonus and defeated FNATIC's signature full buy with light armor. An eco win got FNATIC on the board, and they started to claw back the map with help from a Derke 5K.
It's not an ace, but this round is still all Derke.
FURIA brought the signature Brazilian aggression and found early picks on FNATIC's only controller, Boaster , in several rounds. An eco win in the 10th round secured FURIA the 6-4 lead, but Enzo won a 1v2 clutch to answer right back. FURIA closed a dynamic first half 7-5 off the back of a dgzin 4K from the flank.
FNATIC won their defensive pistol and survived a scare on the second round anti-eco. They put up a challenge of their own on their eco, but dgzin and nzr won back-to-back clutches to extend FURIA's lead to 10-7. Every time FNATIC had an advantage, an eco round from FURIA plucked it away. The Brazilians won the European's comfort pick 13-9.
Duelist player turned sentinel player turned rope demon.
For FURIA, dgzin led the way with 25 kills, and he broke round after round open with a 7-1 record in opening duels. On the other side, Mistic 's 24 kills were not enough to rescue the rest of his struggling teammates.
If FNATIC hoped to stave off a disastrous last place elimination, they would have to win Breeze, a map that they had only played – and lost – once all year. FURIA themselves were no titans of the map. They suffered six losses in twelve tries in 2022.
Pistols in FURIA's hands continued to be a thorn in FNATIC's side, but FNATIC traded out early deaths and took a commanding 5-0 lead. As usual, it was an eco round that got FURIA anything. They fell to a 7-1 disadvantage before they found another round. FNATIC took either site and got the spike planted with absolute ease in every round. They ran away with the half 10-2.
On the second pistol, FNATIC caught the spike pushing deep into halls, but FURIA managed to snatch it away and win the round. FURIA put together a four round streak to mount an attempted comeback. FNATIC recovered, and a 1v2 from Quick was the only remaining obstacle en route to a 13-7 win.
Mazin swapped from KAY/O to Jett on map two, but struggled to find any value. He lost all seven of his opening duels and finished with a measly 96 ACS. Alfajer woke up while playing Neon for FNATIC. With set utility plays from his support players, he took space around the map at will regardless of who tried to stand in his way.
Both teams suffered losses on Haven, the third and final map of this matchup, in their opening matches. FURIA topped their defensive round win total from their game against DRX by winning the first round of this map. They quickly converted it into a 5-1 lead.
FNATIC won a close post-plant on the A site, but FURIA responded with a deathball rush into A lobby that caught FNATIC completely off guard. Back on Chamber, dgzin continued to dominate opening duels, but a resilient FNATIC trudged back to a 6-6 halftime score.
Within the first five seconds of the second half, FNATIC wiped out FURIA's push through grass. FURIA again threatened an eco backbreaker, but Mistic won a 1v1 clutch against dgzin to avert disaster.
Tied at eight rounds apiece, FNATIC won a chaotic impact round. A combination of FNATIC's Breach ult, aftershock, and Fade seize somehow failed to kill a group of FURIA's players stuck in the corner of A lobby. FURIA took a huge advantage but were slaughtered when they didn't clear their corners.
FNATIC pulled away to an 11-8 lead, but Khalil won a 1v2 4K clutch to breathe life into FURIA. They went round for round to push the map to the 24th round. At the end, Enzo delivered in the clutch to send FNATIC to the Group D decider.
Khalil keeps FURIA alive.
Across the series, Mistic was the stand out performer for FNATIC. His 60 kills topped even FURIA's stars. The 15-5 opening duel record by dgzin couldn't salvage Mazin's 1-14 record, and despite FURIA's eco heroics, FNATIC's retakes proved to be the difference. FURIA's execution under pressure was not as refined as FNATIC's practiced hands.
"It was more about focusing in and closing the little details of the game," Mazin said about what the deciding factor was.
FNATIC themselves weren't all sunshine and rainbows after a narrow escape against a big underdog.
"We're kind of poo on pistols," Derke said about FNATIC's low-buy struggles.
FURIA became the first non-Asian team eliminated from the event. FNATIC moved on to a rematch with 100T with a spot in the playoffs on the line.
XSET threw chaos to the winds by picking Pearl first. FPX responded by putting ardiis on Cypher, a rare pick for both the player and the map. Typically, he plays the Jett/Chamber with a little bit of KAY/O on the side, and Chamber has been a staple of Pearl for the other teams at the event.
It took a BcJ clutch for XSET to win the pistol, and even with a huge economic advantage, it took another BcJ clutch to win the second round. FPX battled back and clutch king Shao won a 1v3 to tie the score 2-2.
Fast hits onto the extremities of the map got XSET plenty of post-plants to regain the lead. FPX fought back when a Shao 3K helped convert a 2v4 into a round win, but BcJ was on a mission to prove that he was the best Fade in the server with 16 kills in the first nine rounds. Despite FPX losing most of the pure gunfights, Cypher tripwires and Fade Haunts continuously led to easy kills through smokes. They won a critical eco round to reach a 5-5 score and prevent XSET from running away with the half. Aggression by zekken 's Neon broke open the B side of the map as XSET tied the score 6-6 at the half.
Zyppan started the second pistol with a double Blast Pack play that got him a kill in the first three seconds, but XSET still traded out and won the round. In XSET's bonus round, they lost the man advantage and the A site, but their retake ended in BcJ winning a 1v1 against Shao for the victory.
BcJ just couldn't stop winning clutches.
Two clean headshots through the mid doors by zekken forced FPX to save and concede map point and a 12-7 score. They found multiple early picks in the next round, but BcJ pulled a multikill out of a hat, and a Cryocells 2K with the Operator closed the round and map.
BcJ was the man of the hour with 24 kills to seven deaths to go along with topping the server in first kills and clutches. Despite the loss, FPX didn't think it was the wrong move to allow Pearl.
"It was more a matter of hitting shots," said ANGE1 .
FPX had a solid chance to stay alive on Fracture. Their 15-3 recond on the year stood as one of the most dominant specialty picks for any team at Champions. XSET did beat XIA on Fracture in their opening match, but their 3-3 record on the year paled in comparison to FPX.
After a quiet Cypher performance, ardiis opened up FPX's attacking pistol with a Chamber 3K. That helped FPX burst out of the gate to leads of 4-1 then 7-2. XSET struggled to find any answers to a dominant attack. Multikills from ardiis and consistent map control helped FPX to the 8-4 score at the half.
One man kept XSET in the dirt no matter what was thrown at him. A pistol ace by ardiis helped provide enough ultimate orbs for his Tour de Force, which won FPX the third round bonus. The map was over almost before it began as FPX cleaned up 13-4.
Five players facing XSET. Only one required.
The man of the second hour, ardiis, completely dominated the server with 438 ACS. He had well over twice as many kills as anyone else on either team.
The deciding map was Breeze. Both teams had excellent records on the map in 2022, but XSET were only 1-3 recently while FPX's last Breeze performance was the deciding victory over PRX for the Copenhagen title.
XSET started their defense with a convincing pistol win. They kept their economy going and blitzed to a 11-1 start. The magic of Shao and SUYGETSU in the clutch was nowhere to be found as XSET won retake after retake.
XSET couldn't make a wrong move in the first half.
FPX got an opening kill in the pistol round, but for what felt like the millionth time in the map, XSET refragged and crushed the low-man scenario. An eco win in the second round of the half kept a glimmer of European hope alive, and they strung together a few rounds, but it was too little too late. In a fitting chaotic final post-plant, XSET closed the map 13-5.
"So be it, that's what happens when you [pick Breeze]," said XSET's coach Sykko about what he thought about FPX allowing Breeze as the decider.
Cryocells slowly warmed up as the match progressed. By the third map, he posted the top kills in the server. It was a match chock-full of hero moments from XSET. Whenever the round hung in the balance, it was an XSET player that stepped up to the plate.
XSET join Leviatán, DRX, and their NA counterparts, OpTic, in the playoffs. FPX have been relegated to the deciding match where they will have to stave off a resurgent KRÜ.
Looking Ahead
September 6 is a dark day for Champions. The group stage will resume on September 7 with the first half of the deciding matches.
Additionally, playoff draws have been revealed. The top half of the bracket will consist of DRX vs. the winner of FPX and KRÜ, and Leviatán vs. the winner of LOUD and ZETA. The lower half will have OpTic vs. the winner of Team Liquid and Paper Rex, and XSET vs. the winner of FNATIC and 100T.
Wednesday September 7:
Paper Rex Paper Rex Asia-Pacific Rank #1 mindfreak Aaron Leonhart Jinggg Wang Jing Jie f0rsakeN Jason Susanto Benkai Benedict Tan d4v41 Khalish Rusyaidee vs. Team Liquid Team Liquid Europe Rank #3 Jamppi Elias Olkkonen Nivera Nabil Benrlitom soulcas Dom Sulcas ScreaM Adil Benrlitom dimasick Dmitriy Matvienko

LOUD LOUD Brazil Rank #1 Sacy Gustavo Rossi aspas Erick Santos saadhak Matias Delipetro pancada Bryan Luna Less Felipe de Loyola vs. ZETA DIVISION ZETA DIVISION Japan Rank #1 Laz Ushida Koji crow Maruoka Tomoaki Dep Yuuma Hisamoto SugarZ3ro Shota Watanabe TENNN Tenta Asai