The grand finals of Masters Turkey and Masters CIS have wrapped up with sweeps of each region's First Strike champions by their fiercest competitors.
Gambit Esports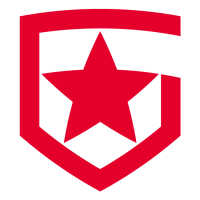 Gambit Esports Europe Rank #10 Redgar Igor Vlasov Chronicle Timofey Khromov d3ffo Nikita Sudakov sheydos Bogdan Naumov nAts Ayaz Akhmetshin were able to dethrone forZe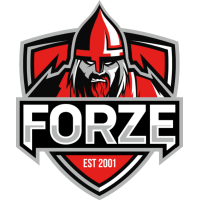 forZe Europe Rank #6 SUYGETSU Dmitry Ilyushin Art1st Vyacheslav Lyadnov hugeon Denis Vasiliev Coffee Nikita Antsypirovich zeddy Nikolai Lapko 3-0 to cap off an undefeated VCT Stage 1 run. Futbolist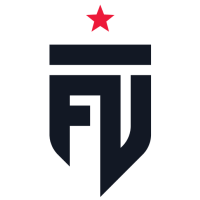 Futbolist Europe Rank #9 mag0o İbrahim Temizel sterben Emre Demirci SasuKe Ufuk Göktaş MOJJ Buğra Kiraz qRaxs Doğukan Balaban silenced BBL Esports
BBL Esports Europe Rank #26 legoo Semih Selvi kero Kerimhan Duman AsLanM4shadoW Ali Osman Balta russ Batuhan Malgaç aimDLL Hüseyin Kabişteke 3-0 as vengeance for their double-elimination in First Strike.
CIS — Gambit Esports vs. forZe (3-0)
The two best teams in the CIS region coasted into an inevitable matchup with each other in the grand finals without losing a single map in Masters along the way. Only one team was going to be able to keep that streak — if either team was going to keep it at all — to cement their place atop the Russian-speaking world.
Gambit was ultimately able to seal a perfect run through Masters with a clean sweep of First Strike champions forZe. Even that description, however, does a disservice to Gambit's dominance. They didn't lose a single map across the entirety of VCT Stage 1.
While forZe has held the title of CIS's undisputed best team since winning First Strike, winning championships in several other tournaments that Gambit has also competed in since then, they showed cracks in their armor during Challengers when they lost to CrowСrowd
CrowСrowd Europe Rank #21 Cloud Kirill Nehozhin dreAms Adel Smirnov Panic Leonid Pozdnyakov twice.
Yet, when they made it to Masters, they found their stride again. That is, until they met Gambit.
Gambit entered Valorant in September with the expectation they'd be the best team in their region and a competitor with Europe's top teams. Their semifinal defeat in First Strike therefore came as a disappointment.
The team replaced Danila "Sunset" Soloviov with Igor "Redgar" Vlasov in December, a move that today proved to be a vital part of their conquest of CIS. Redgar led the grand finals match in first bloods with 14 while also sharing the title of least first deaths at two. He picked on his Omen counterpart, Nikolai "zeddy" Lapko, at the start of rounds throughout the series, killing him first eight times.
Frustrating zeddy and his teammate, Nikita "Coffee" Antsypirovich, were crucial for Gambit's success. Prior to the grand finals, the two led all players in Masters CIS in ACS at just over 270 a piece. zeddy was held to 209 in the match and Coffee was contained to 186. forZe's two stars led the server in first deaths.
Bogdan "sheydos" Naumov and Timofey "Chronicle" Khromov led Gambit statistically — sheydos led the server in kills while also having the least deaths among all players and Chronicle finished just above his teammate in ACS at 244 thanks to his 32 assists.
Despite the unfavorable scoreline, forZe kept it close in each of the last two maps and even jumped ahead to a commanding lead early in the last map, Split. While Gambit were the champions today, forZe has still been the region's best for much of the past few months. Gambit is on top right now, but forZe is close. Everyone else in CIS has a bit more catching up to do.
Turkey — Futbolist vs. BBL Esports (3-0)
Much like in CIS, Turkish fans were treated to a duel between their region's two best teams — this one nearly a mirror of First Strike.
The matchup lived up to the excitement from the very first map when the two teams pushed each other into a deep overtime. Futbolist jumped ahead to a 10-3 lead on Bind before BBL responded with nine straight rounds wins to sit at map point with a 12-10 lead. Futbolist clutched out the final two rounds to make it 12-12. While Futbolist was up 15-14 in round 30, İbrahim "mag0o" Temizel closed out a 1v1 clutch against Semih "legoo" Selvi to seal the first map for Futbolist.
Both Split and Ascent were more comfortable for Futbolist, who won the former 13-8 and won the latter 13-6. Their momentum seemed unsurmountable for BBL as Futbolist steadily built their lead.
While Doğukan "qRaxs" Balaban, a February addition to Futbolist who stepped in so Salih "marqnue" Onaran could move to coach, has shined for much of Futbolist's Masters run, Buğra "MOJJ" Kiraz stole the show today. He flexed his incredible aim, earning a headshot percentage of 44%, en route to lighting up the scoreboard for his team.
On the other side of the pre-round walls, BBL star Ali "AsLanM4shadoW" Osman Balta put up his best effort and finished with the highest ACS in the map. He earned two 4Ks and was the lone player on his team to finish with a positive K/D.
Back in First Strike, BBL Esports swept Futbolist twice to beat the runner-ups in a combined 5-0 as a flex of their supremacy. Futbolist returned the favor this weekend with a combined 5-0 over BBL of their own.
Also much like First Strike, Futbolist's five won't be the last Turkish players to take a championship trophy today. The ongoing European grand final features a Turkish player on either team, meaning either Melih "pAura" Karaduran or Mehmet "cNed" Yağız İpek will join Futbolist as Turkish Masters champions.