Masters EU has culled the competition to just six remaining teams after finishing its first weekend of play.
Saturday saw the completion of the opening games of Group B while Sunday featured the first pair of elimination matches of the tournament.
The four matches played over the two days featured their fair share of tight games, disappointing ends, and post-match spice.
"I just think ShadoW wanted to show who the best Swedish player was in this matchup" — FPX vs. Guild (2-1)
Guild Esports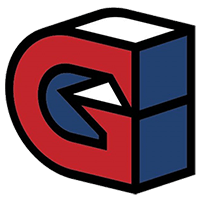 Guild Esports Europe Rank #5 Sayf Saif Jibraeel koldamenta Jose Luis Aranguren trexx Nikita Cherednichenko Russ Russel Mendes Leo Leo Jannesson had a promising start to the series when a strong defensive half closed out a 13-10 victory on the first map, Split. Three separate clutches kept the momentum in their favor during their explosive second half and guaranteed their victory.
But FunPlus Phoenix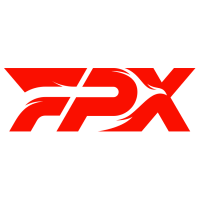 FunPlus Phoenix Europe Rank #11 SUYGETSU666 Dmitry Ilyushin Zyppan Pontus Eek ANGE1 Kyrylo Karasov Shao Andrey Kiprsky ardiis Ardis Svarenieks responded defiantly. Pontus "Zyppan" Eek led the team to a dominant 13-4 victory on the match's second map, Ascent — doing so on Sage in a composition with zero duelists.
FunPlus Phoenix was even more dominant on the final map of the match, Icebox, and cruised to a 13-2 victory. Tobias "ShadoW" Flodström had a mind-boggling 27/5/7 K/D/A while leading the server with a 433 ACS.
"I just think ShadoW wanted to show who was the best Swedish player in this matchup or overall," FPX head coach Ivan "Johnta" Shevtsov told Yinsu Collins in the post-match broadcast interview.
The all-French DfuseTeam
DfuseTeam Inactive hoppY Dylan Aube logaN Logan Corti AKUMAAAAA Alex Lo Bello TakaS Jonathan Paupard rodeN Rodolphe Bianco outlasted Alliance
Alliance Europe Rank #20 Zik Sigurd Jensen SEIDER Mathias Seider Fearoth Enzo Mestari luckeRRR Niels Jasiek hype Tautvydas Paldavicius in a close 13-11 map on Ascent. They were able to build their momentum off that map to win on Split 13-4.
Both teams won their fair share of clutches across the two maps: Alliance won five clutches and DFuseTeam won a staggering 10. Three of those clutches from DFuseTeam were 1v4s — Alex "AKUMAAAAA" Lo Bello won one of them in round 24 of Ascent and then he added another on Split several rounds after Logan "logaN" Corti won one early in the game.
While AKUMAAAAA had two of the most improbable clutches, logaN earned the most clutch wins in total. He had four across both maps from one 1v1, two 1v2s, and from the 1v4 mentioned earlier.
Aside from that, kills notably came in bunches for DFuseTeam, whose players had five of the match's six 4Ks plus an ace. AKUMAAAAA had a pair of 4Ks on Ascent and Rodolphe "rodeN" Bianco added one more. Jonathan "TakaS" Paupard earned himself the match's lone ace on Split sandwiched between a pair of logaN of 4Ks.
The explosive DFuseTeam roster will play the FunPlus Phoenix heavyweights next weekend to secure a spot in the playoffs.
Acend
Acend Europe Rank #3 zeek Aleksander Zygmunt cNed Mehmet Yağız İpek starxo Patryk Kopczynski BONECOLD Santeri Sassi Kiles Vlad Shvets rolled over the underdog Ballista
Ballista Inactive Neex Sebastian Trela MORFAN Mateusz Świętochowski qxv Jakub Sawicki Buld Michał Sokal KEREME Przemek Bogdanowicz squad on both maps, eliminating the exciting Polish squad from the tournament.
Acend were propelled by a 401 ACS performance from Mehmet "cNed" Yağız İpek on Icebox to win 13-1. He led the way with a 20/4 K/D, although he was followed closely behind by Santeri "BONECOLD" Sassi's 19/6 effort.
"After the first match on Icebox, we just had really crazy energy going into the second [map]," BONECOLD said in the post-match broadcast interview.
That energy delivered them a 13-3 win on Bind, this time carried by Vlad "Kiles" Shvets and Patryk "starxo" Kopczynski. They didn't lose in consecutive rounds once across the whole match.
"I feel like the loss against NiP just made us stronger," BONECOLD said after the match in reference to their Friday defeat. He hopes Acend gets the rematch.
They won't know who they play next until Thursday.
The series began with an intense back-and-forth on Haven that ultimately ended 17-15 in favor of Guild Esports. Guild slowly clawed themselves back into overtime after Alliance jumped ahead to a 7-3 lead. After hanging in for several rounds of overtime, they won the final three rounds to finally end the map.
Split worked out in much of the reverse — Guild jumped out to an 8-4 lead and Alliance forced the match into overtime with a methodical comeback. They ended the overtime much quicker on this map to win 14-12.
Ascent kept to the same tune as the rest of the series when Alliance took an 8-4 lead after finishing the first half with five straight round wins. Guild steadied their footing on their defense, however, and avoided overtime by taking the final map 13-10.
"It was a really tiring Bo3 overall," Guild's IGL Malkolm "bonkar" Rench said in the post-match broadcast interview.
bonkar cited issues his team has with closing out rounds, perhaps nerves he posited, and said Alliance did well in exploiting those issues to push the series so close.
Nonetheless, Guild was able to close the series — shortly after the first North American match of the day, which began later, finished up.