Two slots at Champions 2022 in Istanbul were up for grabs in the South American LCQ. KRÜ Esports
KRÜ Esports Latin America South Rank #2 delz1k Joaquin Espinoza NagZ Juan Pablo Lopez Klaus Nicolas Ferrari Mazino Roberto Rivas continued their undefeated streak against Brazil to take the top placement, and FURIA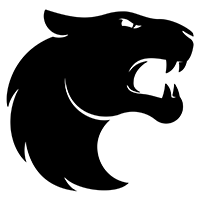 FURIA Brazil Rank #3 dgzin Douglas Silva Quick Gabriel Lima Mazin Matheus Araújo Khalil Khalil Schmidt nzr Agustin Ibarra snatched the second spot a day later.
The first battle for a spot at Champions took place between LATAM juggernaut KRÜ and the new FURIA roster. FURIA recently picked up star duelist dgzin from the former Gamelanders Blue
Gamelanders Blue Inactive dgzin Douglas Silva chase Davi Mello fuzari Deivid Fuzari Brinks roster. This game was also the first in the LCQ to be played in an arena with a crowd.
KRÜ stood strong in the LCQ, despite finding a hostile environment each time they took the stage against the Brazilian hometown favorites. They initially struggled against Brazil's lowest seed, TBK Esports
TBK Esports Brazil Rank #12 kon4n Vitor Hugo matheuzin Matheus Lima ryotzz Leon Felipe tuyz Arthur Andrade luk Lucas Soares , in a series that required an overtime map three victory, but they found their form in a clean win against Keyd Stars
Keyd Stars Brazil Rank #2 mwzera Leonardo Serrati heat Olavo Marcelo murizzz Murillo Tuchtenhagen rhz RgLMeister Matheus Rodigoli . With those two wins, they ran their undefeated streak against their Brazilian neighbors up to seven.
On the other side of the server, FURIA came into the match with unprecedented momentum. With their newest addition, they stomped LATAM challengers FUSION
FUSION Latin America North Rank #2 legitfps Mited Luis Gutierrez Darker xander Alexander Lopez Dcop Carlo Delsol and 9z Team
9z Team Latin America South Rank #3 deigara Gonzalo Funes Tuli Giulliano Pozo Massone mizu Gabriel Gonzalez without surrendering more than seven rounds in any map.
Both teams perma-banned Split in the event, and KRÜ decided to bite the bullet and remove it from play, leaving FURIA free to ban Bind. With the first pick, KRÜ went to their comfort zone on Breeze. They won the map in both of their previous matchups in the LCQ.
They brought their signature defensive aggression in the first round. NagZ ran down A main and deleted Quick from the server with his first shot. KRÜ caught FURIA completely off guard, and ran away with a flawless round. Anti-eco and bonus rounds extended their lead to 4-0 before fellow Argentinian turned Portuguese-speaking IGL nzr finally got a clutch to stem the bleeding.
The momentum carried KRÜ onwards to a 7-2 advantage, but a FURIA eco victory turned the tides on the half. They won the final three rounds to salvage five rounds on their attack.
The scoreline was evened up at seven rounds apiece when FURIA won the second pistol and the following round. Playing KAY/O for the first time, dgzin finally got his highlight 3K. KRÜ were very comfortable on the attacking half of Breeze, and they began to string together rounds.
NagZ landed a 4K to give KRÜ the 9-7 lead, and FURIA were a fraction of a second too late to defuse the spike in the following eco round. Facing a 10-8 deficit, FURIA had a 2v1 against a surrounded low HP Klaus whose position was known. In the heat of the moment, dgzin jumped off the A bridge too early, and Klaus clutched the biggest round of the game. KRÜ cleaned up the map 13-9.
KRÜ held their nerve in high pressure situations.
FURIA got to play their map pick, Ascent, next. However, it did not start the way they intended. After a quiet map one, superstar keznit arrived. He got a 4K in the first round, and stretched his statline to 12-2 during a 5-0 KRÜ run.
It took two eco round clutches from nzr and Quick to give FURIA life and a deficit of only 6-2. Sandwiched between those clutches was a Mazino 1v3 clutch, but FURIA still scrappily fought back to secure five rounds at the half. The Brazilians had a chance for more, but they lost a disjointed last second site take where most of their players including the spike holder decided to save instead of throwing their guns away against a Killjoy lockdown. In a confusing play, Quick single handedly ran in, got a double kill, and cleared the lockdown, but it was too late for the spike.
On the much-favored Ascent defense, FURIA had a real chance at a comeback. Despite winning the pistol to pull within one with a 7-6 deficit, their comeback was delayed by a massive 4K clutch by keznit, wielding only a Sheriff against FURIA's 2nd round force buy.
No round is safe from keznit.
FURIA clawed back a 10-7 deficit into an 11-10 lead with a series of strong defensive holds. Their eleventh round almost slipped away from them before Khalil saved the day with a 1v2 clutch. However, KRÜ were not finished yet. They stole an eco round to tie the game and traded the final two rounds to set up an overtime clash.
Both teams won their attacking rounds in both of the first two overtimes. FURIA were unable to close 13-12 and 14-13 advantages. FURIA looked poised to take another attacking round in the third overtime, but a beautiful Haunt from Klaus' Fade revealed almost all of FURIA in spammable locations and set up a Mazino 3K. In a wild final round, Mazin had Mazino dead to rights, but whiffed while low on ammo to give KRÜ the man advantage. KRÜ continued to capitalize on high pressure mistakes to take the map 16-14.
Mazino and keznit combined for an incredible 72 kills on the map. For reference, on the same day, bang was by far the top performer in 100T's victory over FaZe, and he totaled only 63 kills in three maps.
KRÜ got to play their pick, Icebox, to send the series home. For the third straight map, they got off to a fast start. They rolled to a 3-0 lead, and got the spike planted in each of the first nine rounds. Multikills by dgzin in rounds five and seven gave FURIA a couple of narrow victories, but KRÜ won clutches in rounds eight and nine to keep them at bay and eventually win the half 8-4.
This time, there would be no late rally from FURIA. Out of steam, they lost the pistol, an ill-advised force buy, and an eco round to fall into an 11-4 hole. KRÜ quickly closed the map and match 13-6.
A 1-10 record in opening duels on Icebox marred an otherwise solid performance from dgzin. KRÜ were able to keep more of their players playing well at the same time to sweep the series. With that win, they secured their sixth straight international appearance. FURIA were left with one final chance to win a spot at Champions against fellow Brazilians TBK.
One last game decided the second team to reach Champions from the SA LCQ. FURIA's opponent was a TBK squad riding the momentum of a deep lower bracket run. TBK nearly took down KRÜ in their opening match before they eliminated E-Xolos LAZER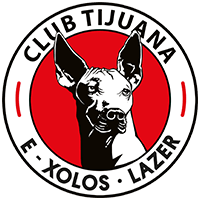 E-Xolos LAZER Latin America North Rank #1 DaveeyS Santiago Galvis Ruiz jfoeN Jesus Taboada BandiCoot Michael Mancipe Feniz Thomas Molina Peloncito Oscar Israel Palacios Martinez , 9z, and Keyd Stars to reach the qualification match.
These teams faced off in the Stage 1 playoffs when FURIA knocked TBK to the lower bracket in a very close 2-0.
Ascent started with a bang. FURIA got the spike planted in the pistol round, but kon4n won a 1v2 clutch to give the underdogs the early edge. In the bonus round, tuyz bought an Operator, but he was forced to save it without finding any impact. That decision paid dividends when he found kills without dying in each of the next three rounds.
For the second time in two days, FURIA found themselves in a 6-1 hole on Ascent. For the second time, they slowly clawed their way back to a 7-5 disadvantage at the half.
FURIA's defense turned out to be more stifling than TBK's. The comeback escalated into a full-scale rout. They rattled off seven straight rounds to take the 12-7 lead. At the final hurdle, FURIA began to stumble. They lost a series of map points to allow TBK to reach 11 rounds. Finally, dgzin opened up the final round with a 3K to close the map 13-11.
In-game leaders can frag too.
Despite a map leading 27 kills from matheuzin , the rest of TBK were unable to provide him enough support down the stretch. Clutches defined the map for FURIA. Quick, Khalil, and nzr combined for seven clutches.
TBK picked Fracture next. They already had several convincing wins on the map in the tournament, and they blitzed out of the gate to an attacking pistol win. They started to snowball the first half like Ascent, but FURIA won a critical fifth round eco to keep themselves from falling into a huge first half deficit for the fifth straight map of the event.
After getting rejected from the A site repeatedly, TBK focused on the B side of the map to mixed results. They had success getting onto the site, but FURIA also made several successful retakes to take the half 7-5.
Beware. Here there be dragons … or in this case, Mazin.
Mazin got a 4K in the pistol and Quick got a 3K clutch in the next round to extend FURIA's lead. TBK had no answers for a relentless FURIA attack. FURIA rolled to a 12-5 lead before stumbling again on map point. This time, the stumble was only a momentary bump in the road. The map was closed 13-6 in dominant fashion.
After putting up mediocre statlines on Ascent, Quick and Mazin combined for a 2.15 K/D ratio, a 5 FK/FD ratio, and three 4Ks.
FURIA won the first two rounds of Breeze with ease, but TBK rebounded with a vengeance. Typically a hard support, ryotzz landed several multikills as TBK retook the lead 3-2.
It took longer than usual, but given enough time, tuyz will show up.
Now playing Jett, Mazin was picked off early in several consecutive rounds. The entirety of FURIA struggled in opening duels, but they still recovered a couple rounds to reach five rounds in the half. In the final round of the half, they actually got the first kill, but they then immediately ran to the other side of the map right into the other four players stacking the A site.
Back to back flawless rounds from TBK gave them a big 9-5 lead to start the second half. Furia started to mount their typical comeback with guns in their hands, but TBK threw a wrench in the works on an eco round that secured them double digits first. FURIA responded with an eco round of their own capped off by a Mazin 1v2 clutch in the enemy's Vipers Pit.
FURIA landed multikill after multikill to pull away to map and match point. They closed the series with a 13-10 victory to complete the 3-0 sweep. They now join LOUD in representing Brazil at Champions.
FURIA are headed to Champions.
This marks the second time FURIA reached a Champions event through the LCQ. In 2021, they were South America's lone team to qualify that way. This time, KRÜ also had to take the LCQ route since Leviatán beat them in circuit points.
KRÜ eliminated FURIA from Champions last year, and with this recent result, both teams will be raring for a rematch. Catch the action when Champions starts on September 2.