When Zander "thwifo" Kim first downloaded Valorant, he had no intentions of pursuing the game professionally. After parting ways with Ghost Gaming's Fortnite squad in mid-January of of last year, thwifo continued to search for a new sponsor, even as his love for the game began to wane.
"I got kinda bored after the meta started shifting and started looking for something a little bit more consistent," thwifo said. "So, I kind of hopped into Valorant."
During his time in Fortnite, thwifo had amassed nearly $80,000 in earnings and a considerable fanbase across Twitch and YouTube under Ghost Gaming, and he had no intentions of walking away from any of it.
"I wasn't hard-focused on going into Valorant. I was like, 'I'm gonna stay in Fortnite.'"
During Valorant's beta, thwifo was one of the 41 players invited to the ESPN Esports Invitational, an eight-team showmatch hosted by ESPN. It wasn't until this event, where he played with other now-former Fortnite players, including Harrison "psalm" Chang and Damion "XXiF" Cook, that he fell in love with Valorant — enough to pursue the game full-time.
"After that [ESPN] tournament, I just never stopped playing after that," thwifo continued. "I think I played every single day. And then I put up the torch. I just said I'm quitting Fortnite and trying to pursue Valorant."
"Fortnite is one of the greatest games I've ever played," thwifo said in his farewell on Twitter. "People clown it all the time, but the game really is a masterpiece."
thwifo's retirement from Fortnite struck many of the game's community members hard, including numerous professional players and influencers. But for thwifo, it began a new chapter in his career as new opportunities arose from his move to Valorant.
In the weeks following the announcement of his break from Fortnite, thwifo was contacted by Jacob "PR" Arce, the Operations Manager for XSET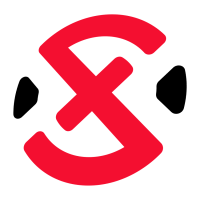 XSET North America Rank #5 Cryocells Matthew Panganiban dephh Rory Jackson zekken Zachary Patrone AYRIN Jordan He . The two had previously gotten to know each other under Ghost Gaming, where PR was formerly the General Co-Manager.
"I had an old connection with Ghost when I was in Fortnite," thwifo said. "My [former] manager Jacob hit me up as I was starting to try out Valorant and he was like, 'Yo, you wanna try and join XSET Valorant? We'll make you the captain.' And I was like, 'Alright, I'm down.'"
In mid-July of 2020, thwifo officially signed with XSET as the captain of their upcoming Valorant team. Shortly before putting pen to paper with XSET, thwifo parted with Destined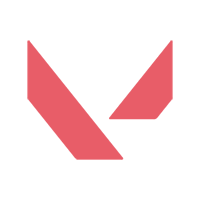 Destined Inactive ronaldo Ronald Mach XXiF Damion Cook ZK Timothy Ly , one of the first teams he played for in Valorant, and joined Pretty Boyz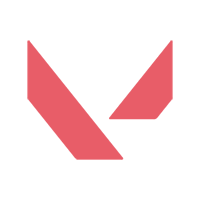 Pretty Boyz Inactive PureR Bryce Lovell AYRIN Jordan He Brando Brandon Parker thwifo Zander Kim HIA Eric Boggs , a mix initially headed by Roy "Stronglegs" Ahad.
"At the very start, I tried out for [Pretty Boyz] and then I joined," thwifo recalled. "I wasn't the captain. And then I think I got that [XSET] offer. I brought it up and then I started becoming a co-captain or the captain."
Shortly after, thwifo gained full control of the Pretty Boyz roster in early August when an old Twitch clip forced StrongLegs to step down. "I really wanted to play with him," thwifo said. "He's a really good player and when he left, I had to become the captain and then I just picked up everything."
Now captaining the Pretty Boyz, thwifo immediately got to work with his team to build a roster good enough to sign under XSET. The team underwent numerous roster changes during its three months of existence, as thwifo hesitated to pull the trigger on confirming the roster with XSET.
"I was just the final say for everything," thwifo explained. "I was already signed for a while and I was just waiting. I was like 'Is this team the one? Is this team the one?'"
While the roster managed to attain some good placements, such as winning the North American EVOlution Open, what thwifo was looking for wasn't just a good team, but a great team free from internal strife that could improve. Sure, the results could've been good, but what thwifo was really focusing on was also how his teammates took advice, worked with each other, and improved.
"I didn't care who I played with," thwifo explained. "I could play with the worst player ever. If they listen, if they actively learn from their mistakes, if you tell them something and they learn and they do it the next game, that's something I always look for and I think it's really hard to find in people. I feel like people are always finding an excuse. They always find a way to deflect and that's the worst thing when it comes to games."
In October, the pieces started falling into place when the team added Matthew "WeDid" Suchan as the new fifth and brought on Don "SyykoNT" Muir as the team's coach and manager, ultimately finalizing the Pretty Boyz roster. While SyykoNT was initially brought on by thwifo to be a manager for the XSET roster, he's also contributed to the team as their coach.
"I was looking for someone to fill in the time for scrims and look for scrims for us," thwifo recalled. "[SyykoNT] ended up like "Yo, I can coach for you guys," so I was like 'Alright, I'll give him a chance.' He's provided us with really good stats and info on other teams, he's just kept us level-headed all the time. He's a really, really cool person, always chill. He was a really good addition to the team and I wanted him to keep helping us."
Later that month, the Pretty Boyz played their final event — the NSG October Monthly. After making it first out of their group, the team swept through Elysium, Renegades, and Moon Raccoons to win the $10,000 monthly. thwifo knew it was time.
"After we won a few tournaments, we got some shit under our belt and I was like, 'Alright, let's sign them. Let's go.'"
In late October, XSET officially signed the Pretty Boyz roster ahead of the open qualifiers for First Strike: North America.
But XSET's debut in the First Strike qualifiers showed the team still needed work before they could become a Tier 1 contender. While the roster reached the NSG Closed Qualifier, they were only able to take one map off Luminosity in quintuple overtime before being eliminated 1-2. The team met a more gruesome fate in the UMG open qualifiers, failing to pass the Round of 16 in either.
After placing third in the Knights Before Christmas, the team made their first change under the organization, parting with Brandon "Brando" Parker and signing the former Sedated player Brendan "BcJ" Jensen.
"We tried Brendan (BcJ) out a really long time ago, like probably midway through our arc and he was really good," thwifo recalled. "Brendan was really good, but his attitude was in the way. But he's a really exceptional player, so we kind of looked back at him after a while."
"We were having second thoughts about Brando, maybe we need a guy with more fragging power, so we looked at BcJ again. We tried to work out through his attitude and now he seems to be a really good fit for us."
And BcJ seemed to be exactly what the roster needed. With the former Apex Legends player in the mix, the pieces began falling into place, starting with one event in particular.
"I think the tipping point of our team was the Complexity x NSG Invitational," thwifo said. "We played against BBG, Luminosity, and Renegades — we 2-0'd all of them. I think in the general understanding of the game, everyone started really meshing well together."
XSET placed first in that event, taking home their first trophy under the organization. The tournament also saw drastic shifts in roles in the team, which would continue to mold the team leading up to the Valorant Champions Tour.
With Brando, their former in-game leader, out of the roster, the role was swapped between players before eventually falling onto Bryce "PureR" Lovell and thwifo sharing the role 50/50. While novel to the team, the composition seemed to work out for the team.
"I think we were really basic," thwifo recalled. "But our trading was always really good, our comms were really good, our spacing was really good… We made an okay set of strats and it was really solid when we played."
With PureR and thwifo at the helm in the server, thwifo began to get into the feeling of in-game leading, eased in with PureR's help and a call-back to his time with StrongLegs, who sparked thwifo's affinity for in-game leading.
"I didn't know [PureR] at all before Valorant," thwifo said. "But he's just been with me through thick and thin, a really smart player. Honestly, I think he's one of the best Jetts in NA, I'll give him that. He's a crackhead. I think he's really smart too. And I'm not sure how we co-IGL'd so well, but I've always been a really chill guy. I think I've picked up a lot from PureR and StrongLegs and I just kind of fit myself into the IGL role with them."
With the roster set in stone, their journey through the Valorant Champions Tour began. After breezing through several teams including Cloud9 White, XSET's first hurdle to the Challengers came from TSM in the qualifying match. "I think it was do or die. This was a really important match for us, probably one of our most important matches in a while."
The TSM-XSET face-off was a cutthroat three-map series as WeDid and BcJ helped edge out TSM on Split, giving XSET the series 2-1. "It was one of the craziest matches I think we've ever played."
After two run-ins with Immortals, both close and excruciating losses for XSET, and a tight 2-0 win over NRG, XSET met Envy in the second lower round. In the higher end of the professional scene, Envy is considered the best team in North America by some players, and thwifo has to respect that. "When they're on, they're really on. I think they're probably like the best team or one of the top three in North America."
The series was back-and-forth, going the full distance and nearly stretching multiple overtimes, but XSET found the momentum in the third map, rolling through to the finish line 2-1. "Close games. I think Envy are still a really solid team."
With a loss to Sentinels, a team that seems insurmountable for the XSET roster at the moment, the team was out in fourth place in the first Challengers of Stage 1.
Challengers 2 started brutally for XSET, rematching against Envy. It was an unapologetic massacre from Pujan "FNS" Mehta's side. "They destroyed us there," thwifo recalled. "They're insane. They've learned. They just straight leveled up. It was brutal. It was brutal. They played out of their minds."
Knocked down to the Lower Round 1 once again, XSET faced off against a familiar yet foreign opponent: FaZe Clan.
"Actually, our old XSET manager was like a FaZe manager before he quit so he was like, 'We'll give you a bonus if you beat these guys. Man, you have to beat them.' We tried our fucking hardest, we needed to win this match."
Both maps were competitive, but ultimately were sweeps for XSET. The team only needed to win one more series to qualify for Masters, matching up against Luminosity.
"We were stomping [Luminosity] pretty hard," thwifo recalled. "And then, after the NSG Winter Championship, they beat us and then they just went sicko mode. They just started beating every single team, even Tier 1 teams. I don't know what drug they were on after they beat us, but they went on this crazy streak."
thwifo was confident that they could pull through however; XSET and Pretty Boyz had beaten them before and they could do it again. Even with Luminosity's recent results, XSET prepared for the match, and it was a swift 2-0 for the team.
They were matched up again with Sentinels in Lower Round 3. History repeated once again, as Hunter "SicK" Mims denied XSET any chance of going the full distance in their underdog arc.
"[Sentinels] capitalize on any opening they get," thwifo said. "They're a really hard-to-hurt team and I really respect them. I think Sentinels is one of the best teams, but I think for Masters we'll be ready in time to take them out."
Even with their second loss to Sentinels, XSET had qualified for the VCT NA Stage 1 Masters, their first major and defining achievement in the upper level of North America.
0-2 vs
@Sentinels
ggwp we got outclassed
we got lots of work to do for masters o_o
Among the eight teams now qualified for the Masters, XSET are one of the most surprising teams in the lineup, beating out major names such as Cloud9 Blue and TSM. With the team now on the forefront of the scene, thwifo believes the team can continue their trajectory well into Masters.
"Everyone is toughing it through, keeping it cool, and working through all our problems together," thwifo said. "I love all of them equally. They're all fucking amazing. I think what we've done is tremendous. We can only do more from here. We're gonna tear it up in Masters."
Captaining one of the eight teams in the VCT NA Masters, thwifo is happy with his own personal journey through Valorant, even if he doesn't want to glorify himself too much.
"Hard work speaks for itself, right?" thwifo explained. "So, I always put in the time every day. I put in ten hours every day. I was playing deathmatches, I was playing scrims, I was reviewing."
"It wasn't an easy welcome into the game. I think a lot of people were kind of putting me down. I never really listened. I just kept playing my game and then everything started shaping up really nicely. I think all the people that BabyRage and don't learn from their mistakes are getting nowhere. It doesn't matter what game you come from, you can come from Chess for all I care and you can still go pro in any game as long as you put in the time and effort. And after all that hard work, it's where I am now."
And with Fortnite now behind him, nine months into a new era in his career, thwifo doesn't regret his move to Valorant one bit.
"Now, I think it's safe to say I'm in a good spot," thwifo said. "I'm happy with all the work I put in."
"I'm glad that I quit Fortnite. I fucking hate that game. Life is good."