The final four teams to qualify for Valorant Champions Tour Europe Stage 1: Masters have been set with the conclusion of Challengers 3.
Qualifying from Challengers 3 are Guild Esports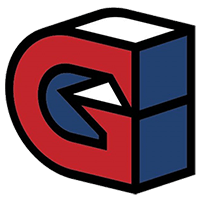 Guild Esports Europe Rank #5 Sayf Saif Jibraeel Yacine Yacine Laghmari bonkar Malkolm Rench draken William Sundin Leo Leo Jannesson , DfuseTeam
DfuseTeam Inactive hoppY Dylan Aube logaN Logan Corti AKUMAAAAA Alex Lo Bello TakaS Jonathan Paupard rodeN Rodolphe Bianco , Ballista
Ballista Europe Rank #45 Neex Sebastian Trela MORFAN Mateusz Świętochowski qxv Jakub Sawicki Buld Michał Sokal KEREME Przemek Bogdanowicz , and Raise Your Edge
Raise Your Edge Inactive cNed Mehmet Yağız İpek koldamenta Jose Luis Aranguren starxo Patryk Kopczynski BONECOLD Santeri Sassi Kiles Vlad Shvets . They are joining Alliance
Alliance Europe Rank #13 Fearoth Enzo Mestari luckeRRR Niels Jasiek kAdavraa Thomas Johner hype Tautvydas Paldavicius xms Alexandre Forté , Ninjas in Pyjamas

Ninjas in Pyjamas Europe Rank #8 chiwawa Egor Stepanyuk CREA Charles Beauvois Jady Yaroslav Nikolaev rhyme Emir Muminovic Ex6TenZ Kévin Droolans , FunPlus Phoenix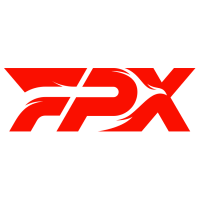 FunPlus Phoenix Europe Rank #1 Zyppaan Pontus Eek ANGE1 Kyrylo Karasov Shao Andrey Kiprsky ShadoW Tobias Flodström dimasick Dmitriy Matvienko , and Team Heretics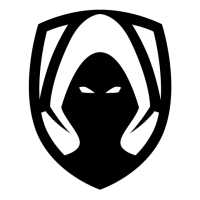 Team Heretics Europe Rank #3 AvovA Auni Chahade nukkye Žygimantas Chmieliauskas RUBINO Ruben Villarroel lowel Christian Garcia Antoran pAura Melih Karaduran , who all qualified last month from Challengers 2.
Much like in most other regions, Stage 1 of Europe's Challengers series treated the tournaments like qualifiers and did not finish out brackets. Instead, teams played until four were remaining each week of Challengers. The final four in Challengers 1 had automatic invites to the quarterfinals of Challengers 2, the final four of Challengers 2 qualified for Masters 1 while the remaining quarterfinalists were automatically invited to quarterfinals of Challengers 3, and the final four of Challengers 3 qualified for Masters 1.
All four Challengers 2 quarterfinalist teams to be invited to the Challengers 3 quarterfinals failed to qualify for Masters. All four of the teams who did make it to Masters had to run through the entire Challengers 3 bracket.
Guild Esports, who have been one of Europe's top teams, is perhaps the least surprising team to most fans to qualify for Masters from this set of four. The all-Swedish lineup made deep runs in each of the first two Challengers events before making it to the end in the most recent.
While Raise Your Edge and DfuseTeam have strong lineups of their own, both teams needed to upset bigger names to ultimately qualify for Masters.
Raise Your Edge beat Team Vitality
Team Vitality Europe Rank #16 LoWkii Théo Téchené JESMUND Jesse Terävä bramz Bayram Ben Redjeb vakk Vakaris Bebravičius ceNder Jokūbas Labutis , a highly anticipated roster that has yet to find the success fans expected when they were signed earlier this year, during the open qualifier for Challengers. Raise Your Edge were arguably the favorites in all of their following matches en route to their Masters qualification.
DfuseTeam beat G2 Esports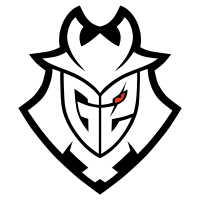 G2 Esports Europe Rank #7 Mixwell Oscar Cañellas zeek Aleksander Zygmunt ardiis Ardis Svarenieks paTiTek Patryk Fabrowski pyth Jacob Mourujärvi , who did not lose a single event during last year's Ignition Series, in their final match to qualify for Masters. While the all-French DfuseTeam roster is strong and has performed consistently since last year, a European Masters event without G2 seemed unfathomable to many fans at the the start of VCT Stage 1. While organization is allowing their players to look for new offers because of "administrative issues" within the organization, the roster is currently planning to play under the DfuseTeam name in Masters.
Ballista are the biggest surprises of the tournament, emerging from virtually unheard of status to beating First Strike runner-ups Fnatic
Fnatic Europe Rank #11 MAGNUM Martin Penkov Derke Nikita Sirmitev Boaster Jake Howlett Mistic James Orfila doma Domagoj Fancev to qualify for Masters. The all-Polish lineup has competed together since the start of this year and had failed to make it past the Round of 64 in the open qualifier of a Challengers event before beating a number of strong rosters in Challengers 3.
Team Liquid
Team Liquid Europe Rank #12 Jamppi Elias Olkkonen Kryptix James Affleck L1NK Travis Mendoza soulcas Dom Sulcas ScreaM Adil Benrlitom and the new Giants Gaming
Giants Gaming Europe Rank #14 pipsoN Daniil Mesheryakov Meddo Johan Renbjörk Lundborg Fit1nho Adolfo Gallego Boo Ričardas Lukaševičius hoody Aaro Peltokangas roster are among the other teams who failed to make it to Masters despite high expectations entering VCT Stage 1. Both teams swapped out players after early stumbles during Stage 1.
Masters Europe will begin next weekend and will continue into the following weekend. The event will be played online exclusively between European teams. Europe's best won't get an opportunity to take on the world's other top teams until Masters 2, which will be an interregional LAN played in Iceland.