G2 Esports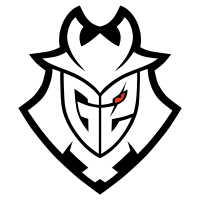 G2 Esports Europe Rank #6 hoody Aaro Peltokangas Meddo Johan Renbjörk Lundborg AvovA Auni Chahade nukkye Žygimantas Chmieliauskas and OG LDN UTD
OG LDN UTD Europe Rank #8 Boo Ričardas Lukaševičius feqew Lukas Petrauskas Destrian Tomas Linikas MOLSI Michał Łącki hype Tautvydas Paldavicius have survived the second round of elimination matches in the EMEA LCQ.
Both teams return to the server tomorrow for the third round of the lower bracket, while Natus Vincere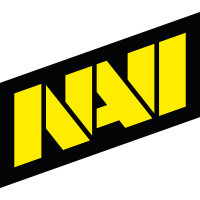 Natus Vincere Europe Rank #11 and Guild Esports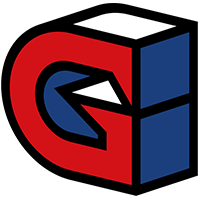 Guild Esports Europe Rank #4 koldamenta Jose Luis Aranguren Leo Leo Jannesson Yacine Yacine Laghmari have been eliminated. Whoever wins that game will immediately play the lower bracket final.
Despite having shared time in the VCT for most of 2022, NAVI and G2 never directly played each other and were always part of different groups. For their first match, G2 picked Bind into NAVI. It's one of the strongest maps for both teams, and it was one of the two G2 won against Acend in last Tuesday's elimination game.
AvovA opened up the map with a stunner, chaining three triples for a 2-1 scoreline. While NAVI responded to take a 3-2 lead, G2 quickly got back into the game after a timeout. An ace from Mixwell propelled them into a 6-3 lead, and strong plays from 7ssk7 and zeddy gave NAVI two more rounds before the half ended 7-5.
G2 couldn't extend their lead beyond 9-5 after switching sides, as a 3K from zeddy reeled them in to a 9-7 scoreline. G2 let slip a 1v2 from Cloud on their way to map point 12-8, but a timeout from NAVI yielded them two rounds by way of a 3K from Cloud. AvovA then closed out the map for G2 13-10, with a 3K on B putting an end to Bind.
AvovA's strong start meant he had nine kills by the fourth round. Despite that, he was only able to find three more throughout that half, and eight more in the second half overall. Mixwell's Chamber stepped up with a more consistent performance, dropping 23 players for a 1.77 KD ratio.
Not the first time nukkye does this…
G2 totally shut NAVI down on Haven, the second map. The latter were only able to accrue three rounds on the map, leading to a destructive 13-3 scoreline to close out the match. Mixwell was G2's only player with a negative differential, but his 13 kills and 14 deaths were compensated by his 158 ADR and four entry kills on Neon, the most in the server.
This loss eliminated NAVI from the tournament. They say goodbye to their dreams of making Champions. Their year may not yet be over, as the months following Champions will see European competition like Red Bull Home Ground #3.
This was AvovA's second of his three-straight clutches on Haven.
OGLU and Guild were next in the server, facing off for the first time. Both have a strong record on Breeze, Guild's map pick. OGLU have three losses on the map — one in Stage 2 — while Guild have lost four times but none of them this stage.
Guild got off to a strong start on Breeze, as a 4K from koldamenta gave Guild a 3-1 lead. That advantage was short-lived, as OGLU quickly recovered and overtook Guild 5-4. A 3K from hype gave his team a sixth point and prompted a timeout from Guild, but the half was OGLU's to take 8-4.
Switching to defense, OGLU seemed to be on the path to a comfortable win, reaching 11-4 with a 3K from Boo . Guild took a timeout at that point, leading to a full recovery to 11-11. Guild were the first to reach map point, but a 3K from feqew finally put a stop to Guild's streak and took the game to overtime. After a long period of back and forth that included highlight plays across the server, OGLU came out victorious 19-17.
MOLSI and Sayf had equally astounding performances on Breeze, dropping 38 and 37 kills respectively all the while finishing within 7 ACS of each other. On Jett, Sayf had a 170 ADR and opened up seven rounds for his team, just under trexx 's nine. MOLSI's KAY/O had a 182 ADR and 78% KAST.
Just because it's overtime, it doesn't mean Sayf won't put out.
OGLU moved the game to Haven, one of Guild's stronger maps. While they have several recent losses on the map, the score has always been 13-11. OGLU, on the other hand, have suffered harsher losses but have a greater number of games played on the map this year.
Both teams had a steady start to Haven. OGLU found a 4-3 lead, but a 3K from Leo tied the game at 4-4 and allowed Guild to overtake their rivals. They found two rounds for a 6-4 half and traded two more, as koldamenta closed out a 7-5 half in Guild's favor.
Guild seemed to be in control of Haven after switching sides, climbing to a 9-6 lead. But their lead soon crumbled. A 3K from hype reduced the gap to 9-8. Guild got one more round, but MOLSI single-handedly put his team ahead. His Raze carried the comeback torch with a 4K and two 3Ks, allowing OGLU to take a 13-10 win that sealed the series.
Despite having to fight from behind, most of OGLU finished the map with a positive KD. feqew was the only player with a negative KD, dying four more times than he killed. Despite that, he opened up six rounds, tying with MOLSI. The Pole carried the game, dropping 26 kills with 323 ACS and 196 ADR.
This loss puts an end to Guild's 2022 VCT run, where they've constantly improved on past results. After being one of the top-eight teams in Masters Copenhagen, Guild will not get the chance to fight for a world title, and will have to recollect themselves for the end-of-year tournaments.
That's one way to keep a comeback going.
Looking Ahead
The EMEA LCQ takes a break today, moving three matches to Saturday. The upper bracket final and the final two rounds of the lower bracket will be played, meaning one team will have to play two elimination matches in a row.
Saturday's games are: