The next competition to take place in Riot's Ignition Series is the $25,000 PAX Arena Invitational. The tournament will feature 16 invited pro teams and four invited influencer teams competing in a multi-day event that will go through the weekend.
The tournament will give Team SoloMid
Team SoloMid North America Rank #2 hazed James Cobb Drone Taylor Johnson Wardell Matthew Yu Subroza Yassine Taoufik reltuC Stephen Cutler an opportunity to return to glory after a disappointing finish at the Pulse Invitational. Meanwhile, Gen.G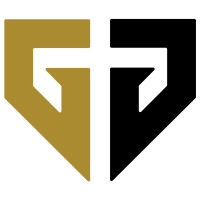 Gen.G North America Rank #3 PLAYER1 Keven Champagne huynh Danny Huynh MkaeL Michael De Luca gMd Anthony Guimond effys Loic Sauvageau will look to defend their title and the crown themselves as the team to beat in North America. Everyone else will be looking for the opportunity to win their most prestigious tournament title yet, with some lower teams looking to make this event their breakout moment.
Format
There will be four groups consisting of five teams each. Every team will play in a round robin, with each team playing four Bo3 matches within their groups, with the top two teams of each group qualifying for a single-elimination playoffs bracket. The quarterfinals and semifinals will be played in Bo3 matches and the grand finals will be a Bo5 series.
The group stage will take place on Wednesday, July 22 and Thursday, July 23 starting at 2:00 p.m. PT (5:00 p.m. ET and 11:00 p.m. CEST) on both days. The quarterfinals will take place on Friday, July 24 beginning at 12:00 p.m. PT and the semifinals will take place on Saturday, July 25 starting at 2:00 p.m. PT. The grand finals will take place at 2:00 p.m. PT on Sunday, July 26.
The prize pool will be distributed as detailed below:
1st: $10,000
2nd: $5,000
3rd-4th: $3,000
5th-8th: $1,000
Broadcast
Talent
Derek "wtfmoses" Moseley (Host)
Dan "Gaskin" Gaskin (Commentator)
Lauren "Pansy" Scott (Commentator)
Alex "Goldenboy" Mendex (Commentator)
Chris "Puckett" Puckett (Commentator)
Streams
Competing teams will broadcast matches on their own channels for the Group Stage
Teams
Group A
Group B
Group C
Group D
Coverage
Keep up to date on matches with the PAX Arena Invitational event hub and our homepage. We'll update player stats as soon as they're made available to us and you'll be able to follow how well individual players are doing on our event stats page.