The EMEA LCQ's second round of the upper bracket has been completed, with Team Liquid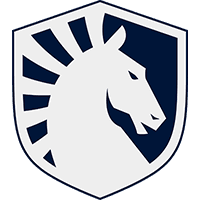 Team Liquid Europe Rank #1 Jamppi Elias Olkkonen nAts Ayaz Akhmetshin Sayf Saif Jibraeel Redgar Igor Vlasov soulcas Dom Sulcas and Natus Vincere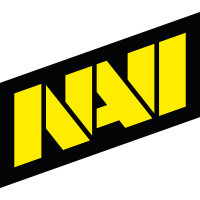 Natus Vincere Europe Rank #5 ANGE1 Kyrylo Karasov Shao Andrey Kiprsky Zyppan Pontus Eek SUYGETSU Dmitry Ilyushin cNed Mehmet Yağız İpek moving to the next round after wins over BBL Esports
BBL Esports Europe Rank #33 aimDLL Hüseyin Kabişteke Turko Mehmet Özen AsLanM4shadoW Ali Osman Balta Brave Eren Kasırga QutionerX Doğukan Dural SouhcNi Ibrahim Sağır and Guild Esports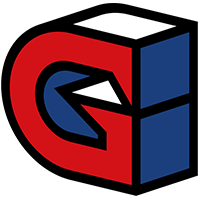 Guild Esports Inactive Yacine Yacine Laghmari , respectively.
BBL and Guild's losses have sent them to the lower bracket, where they'll play each other tomorrow, August 9, just after the elimination match between G2 Esports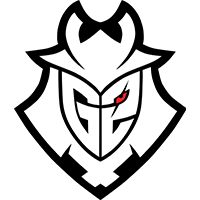 G2 Esports Inactive and Acend
Acend Europe Rank #11 ALIVE Gilad Hakim musashi Alessio Xhaferi Br0die Jack Emmott baddyG Kamil Graniczka B3ASTM0D3 Ivan Ledić MONSTEERR Ondřej Petrů .
Team Liquid and NAVI return to the server on Wednesday, August 10, for the second semifinal. OG LDN UTD
OG LDN UTD Inactive and M3 Champions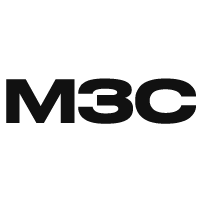 M3 Champions Inactive Jady Yaroslav Nikolaev purp0 Semyon Borchev Chronicle Timofey Khromov Redgar Igor Vlasov , who won yesterday's openers, will play the first semifinal.
Entering today, Liquid and BBL had only faced each other once this year, in a tight 2-0 bout that ended in favor of Liquid. That game was one of four Liquid won in Stage 2's groups.
As one of their most-played maps in 2022, Ascent was an easy pick for BBL. Liquid had barely played the map this year, finding three close wins in five matches. The Turkish squad oversaw a rocky start to the map, going 3-0 down after a 3K from ScreaM . QutionerX stepped up for his team, taking them to a tied 3-3 scoreline after an ace. Liquid found two more rounds, but a timeout from BBL ended the half in their favor 7-5.
After Liquid tied the game at 7-7, the match delved into a series of back-and-forth points. After Liquid put themselves up 11-10, BBL called a timeout. They weren't able to capitalize on it, finding just one more point before Liquid closed out the map 13-11.
Despite such a tight score, one name stood out in BBL's camp. QutionerX secured the most multikills, eliminations, ACS and ADR. He tied with Jamppi for most first kills at five, albeit finishing with one of the lowest KAST ratings in the server at 67%.
Just because it's map point doesn't mean ScreaM won't run up on you.
In Liquid and BBL's last encounter, Icebox was left up as a decider but the former didn't let the series go the distance. This time, they'd have no choice and both teams would have to play one of their worst maps in terms of win percentage. While BBL have only won Icebox two out of the six times they've played it this year, Liquid have won on the map six times out of 10 played, and are sitting on a five-map win streak.
Liquid showed clear superiority on Icebox, letting up just one round throughout its course. A 29-minute 13-1 rounded out the series, with total domination from the Liquid camp. While dimasick scored the highest ACS and ADR, at 326 and 212, the whole team averaged a 90% KAST, making for a resounding win.
Over 92% of Pick 'Ems had Liquid taking their opening win. BBL now drop to the lower bracket, where they'll face Guild for elimination. Liquid, on the other hand, move to the upper semifinal.
You're not getting through dimasick.
The last quarterfinal between Guild and NAVI was the second time the two teams ever faced each other. The first was during Stage 2's groups, where NAVI found a 2-1 win that marked Guild's only group stage defeat.
In that match, Haven was one of the two maps NAVI won against Guild, making it a logical pick the second time around. Since that loss to NAVI, Guild have only played Haven twice — losing it 13-11 both times — and avoided the map altogether in Copenhagen.
NAVI were quick out of the gate, jumping to a 5-1 lead that for a while seemed insurmountable. A 1v5 clutch from Leo seemed to give Guild a saving grace, as they added on two more rounds for a 6-4 scoreline. NAVI bit back, and took an 8-4 half thanks to a 3K from 7ssk7 's Tour de Force.
After switching sides, Sayf and trexx fought to keep their team in the game, racking up four rounds on their way to an 8-8 tie. Guild and NAVI locked horns for the next while, eventually tying the match at 11-11 thanks to a 1v1 from dinkzj . NAVI were quick to close out the map from there, as a 3K from zeddy closed out the final round of regulation.
Despite the loss, Sayf was the best player in the server. He topped every statistic barring assists, with over 311 ACS and nearly 200 ADR across seven first bloods placing him at the top of the scoreboard. The closest man was zeddy, who lost just one head-to-head duel compared to Sayf's none, racking up 262 ACS and 161 ADR.
Casual 1v5 from Leo, right?
Moving to Split, a map neither team is known for winning, Guild found a comfortable 6-1 start to the map thanks to Leo's first-half 18 kills and 355 ACS. Bit by bit, led by 7ssk7 and his back-to-back 3Ks, NAVI managed to punch their way up to a tied scoreline, switching to offense at 6-6.
NAVI extended their lead by two with an ace from Cloud , but Guild kept it tight and brought the score to 8-8 by recovering four rounds. Strong plays from dinkzj and Cloud negated the lead Guild had started to mount at 10-8, as the scoreline evolved to an 11-11 tie. Sayf and Leo dominated the 23rd round to put their team on map point, later closing out Split 13-11.
While Leo's first half put him atop the scoreboard, Sayf was instrumental in keeping Guild afloat on defense. In the second half, he took down 16 players and had a 100% KAST rating, finishing that half a hair under 250 ACS. Overall and ACS-wise, Sayf was only the third-best player on the server, with Cloud boasting 277 ACS — three more than Sayf.
You are not getting into koldamenta 's site.
With the 13-11 victory on Split, Guild had triggered the Icebox decider. Back in June, this was the map NAVI opened up on against Guild, and where they found a comfortable 13-7 win after a flawless second, defending half. This time, NAVI would start on defense.
Their half wasn't as flawless this time around, but it was strong nonetheless. NAVI had climbed to a 5-1 lead by the time Guild could call a timeout, which granted them two rounds with a 3K from trexx. NAVI called their own timeout at 5-3, and cleanly retook B to get back on the board. By the time the half ended, NAVI was 8-4 up.
Guild kept themselves in the fight, with several retakes leveling the score at 8-8. An A take put NAVI ahead 9-8, but Leo replied with a key 4K to keep the score tied. 7ssk7 quickly hit back with a 3K on the B site. That triple set off a four-round streak that ultimately got NAVI the match-ending 13-9 win.
For the second map in a row, 7ssk7 was NAVI's top player. He ended Icebox with 22 kills and five first bloods, second only to Sayf's seven. The Belarusian player also finished the map with 277 ACS and 174 ADR, some of the highest figures of the entire match.
Oh no…
NAVI's victory over Guild grants them a place in the upper semifinal against Team Liquid, played on Wednesday, August 10. Guild are relegated to the lower bracket, where they'll have to win against BBL to survive.
Looking Ahead
The first round of the lower bracket is scheduled for tomorrow. Its losers will lose their shot at making Champions, while the winners will still have to slog through several rounds of the lower bracket.