FUT Esports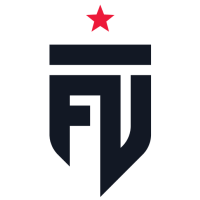 FUT Esports Europe Rank #18 MrFaliN Furkan Yeğen Muj Serhat Yüksel MOJJ Buğra Kiraz qRaxs Doğukan Balaban qw1 Konuralp Şahin won the VRL Finals lower bracket final against Case Esports
Case Esports Europe Rank #72 falltw Alexandr Chernukhin Ambi Štěpán Beránek Yurii Salvador Gasco roxie Povilas Krivelis Wolfen Berkant Joshkun 3-0, eliminating the latter from the tournament.
Tomorrow, FUT and Team Vitality
Team Vitality Europe Rank #13 BONECOLD Santeri Sassi nataNk Nathan Bocqueho baddyG Kamil Graniczka H1ber Joona Parviainen ceNder Jokūbas Labutis will rematch in the grand final that will crown 2022's VRL Champions.
Map 1: Bind
FUT jumped to an early 5-2 lead on Bind, at which point Case called a timeout that flipped the half around. After getting a third point on the board, roxie single-handedly took down all of FUT and made way for a tied scoreline at 5-5. A 3K from Ambi put Case ahead by one, and the Spanish champions won one more round for a 7-5 half.
On the defense, FUT showed their true colors. The Turks won the first two rounds, tying the score at 7-7. Another 3K from Ambi gave Case a brief 8-7 lead, but FUT pressed on and propelled themselves to a 12-8 advantage. A 1v1 clutch from falltw gave Case their final, ninth point, before FUT ran down the clock for a 13-9 opening win.
FUT didn't shy away from opening duels even on defense, where they drew first blood seven times — almost as many rounds as Case opened map-wide. Overall, three of FUT's players scored over 230 ACS while falltw had Case's highest ACS at 224.
Case Esports
@CaseEsports
LO ESTABAN PIDIENDO Y AQUÍ ESTÁ
ESPECTACULAR
@roxieFPS
💥
Map 2: Haven
Switching to Haven, it was Case's turn to start 5-2 up after decisive 3Ks from Yurii and Wolfen . Several of FUT's players showed up and turned the tide of the game, chaining five rounds by way of MrFaliN 's 92% KAST and 220 ADR, who killed 14 in the first half alone.
FUT kept their streak going in the second half, garnering a 9-5 lead. A 1v3 4K clutch from MrFaliN put FUT on double digits, but they weren't able to extend their lead. Case began recovering rounds, turning a five-round deficit into a tied 11-11 scoreline following a 1v1 from Wolfen, a 1v2 from Yurii and two 3Ks from Ambi. Amidst Case's comeback, qRaxs ' surprise ace put FUT on map point, from where they closed out Haven 13-11.
Wolfen led the way for Case's comeback, being the only player on his team to finish with a positive differential. While doing that, he tied MrFaliN's 300 ACS, scoring 6 opening kills and taking down 27 opponents. MrFaliN didn't open as many rounds and took down 26, but accumulated 10 assists and an 83% KAST.
A fourth of qRaxs' Haven kills were secured right here.
Map 3: Breeze
The final map of the match was Breeze, where Case started out by winning their second pistol of the series. Muj 's Chamber replied with a 3K to level the scoreline, and to take his team to a 3-1 lead. Case tied the score at 3-3 with a 3K from Wolfen, but were only able to secure one more point before the half ended 8-4, following a five-round streak from FUT.
In line with the previous maps, FUT's second half proved much stronger. They kicked their attacking side off by chaining four rounds. After letting slip two, FUT capped off the series with a 13-6 win.
Muj was on fire during Breeze, securing a server-high 21 kills and 284 ACS. He was also the only player to not lose any head-to-head duel, averaging 192 damage per round and 84% KAST.
We've all been there…
Looking Ahead
FUT Esports reenter the server tomorrow, in the grand final against Vitality. These two played each other in the upper semifinals, where Vitality found a 2-0 win over the Turkish champions. This time, they'll play a Bo5 match that will crown the 2022 VRL Champions.