As the second day of the VRL Finals playoffs came to an end, Angry Titans
Angry Titans Inactive Epzz Andreas Vallvingskog AFoxx Fábio Veigas HearthBeat Marco Soffia Lime Jacob Foster bipo Taranvir Singh were the first team to be eliminated from the competition after a 2-1 loss to FUT Esports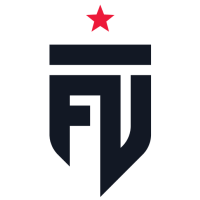 FUT Esports Europe Rank #18 MrFaliN Furkan Yeğen Muj Serhat Yüksel MOJJ Buğra Kiraz qRaxs Doğukan Balaban qw1 Konuralp Şahin .
Team Vitality
Team Vitality Europe Rank #13 BONECOLD Santeri Sassi nataNk Nathan Bocqueho baddyG Kamil Graniczka H1ber Joona Parviainen ceNder Jokūbas Labutis secured a 2-1 win over Case Esports
Case Esports Europe Rank #72 falltw Alexandr Chernukhin Ambi Štěpán Beránek Yurii Salvador Gasco roxie Povilas Krivelis Wolfen Berkant Joshkun in the upper bracket final, booking them a grand final slot. Case will match against FUT tomorrow, in the lower bracket final, to decide who faces Vitality on Friday.
Tuesday August 2
The top seed of Group A opened up the playoffs against Group B's second seed. Case and Angry Titans had played each other once, in September 2021, but the former have a completely different roster now.
After dropping the pistol round, Angry Titans won an all-Classic second round to kick off a four-round streak that put them considerably ahead. A 3K from Yurii got Case a second, and later third point, but Angry Titans swiftly replied with four more rounds to earn themselves a comfortable 8-4 lead.
Switching to attack, Case again found success with the pistols as they took the first two rounds. Once Angry Titans obtained rifles, they looked poised for a quick win. A 1v2 from falltw gave Case their final point, as Angry Titans took their map pick 13-7.
Angry Titans were consistent across the board, as four of their five players found themselves separated by a mere 39 ACS. falltw was the only positive player on Case, closely followed by Wolfen . Both scored six multikkills and 60% KAST, while the former drew first blood six times.
After the initial scare, Case showed renewed form and quickly shut down the series. Their Haven pick followed, and Angry Titans were only able to score two rounds in a quick 13-2 loss. On the Icebox decider, Case closed out the series with a relaxed 13-3 win.
falltw kept his form for Haven, finishing the map with a 3.4 KD and 93% KAST. On Icebox he allowed Ambi to shine, after underwhelming performances in the first two maps. The former Giants player brought out Chamber on Icebox, which he finished with 328 ACS and a 2.62 KD.
Not even Ambi's signature bluelight glasses will help against those.
[FUT Esports vs. Team Vitality (VIT 2-0)
](https://www.vlr.gg/121827/fut-esports-vs-team-vitality-valorant-regional-leagues-2022-finals-playoffs-ubsf) The Turkish and French representatives were up next. In the days leading up to this match, FUT conquered Group B, while Vitality had to comeback from a 11-2 deficit against TENSTAR
TENSTAR Europe Rank # YouBreak Piotr Chodoła Buld Michał Sokal kacpi Kacper Wolski maniek Jakub Mańkowski Stix Wojciech Chamielec to move to playoffs.
On Haven, Vitality remained largely in control of the game. FUT lost six rounds before they could get their first on the board, but the French champions breezed their way to a 13-4 win to open the series.
Vitality's domination showed both on the server and on the scoreboard. ceNder and baddyG totalled six multikills each, as the former scored 320 ACS and 3 KD. baddyG put up slightly lower numbers, although still far above anyone else in the server.
A different FUT showed up to Ascent, as they jumped to an 11-1 lead in the first half. In the second half, it was all Vitality. FUT weren't able to capitalize on their 11-1 lead and dropped 12 rounds in a row — with four clutches and five multikills from Vitality — leading to a crushing 13-11 loss.
baddyG was again at the top of Vitality's scoreboard. While he wasn't the best in the server ACS-wise, he only lost one head-to-head duel and opened up three rounds. qRaxs was the only Turkish player that could match baddyG, scoring similar numbers across the board but with a marginally higher ACS.
When's the last time you've seen three players detained?
Wednesday August 3
Both Case and Vitality had tremendous showings heading into the upper bracket final. Vitality, though, didn't breeze through the competition like Case and had to muster the strength for two enormous comebacks in their recent matches.
In the first half of Breeze, Case were only able to find two points: their first from a 1v1 clutch from falltw, while their second off a 1v3 from Ambi. That aside, Vitality climbed to a 10-2 lead on attack. baddyG was key for his team during the first half, scoring four multikills — one of those a 4K and another an ace.
Yurii put Case back on the board in the second half, taking down four in the pistol round. The team held steady for three more rounds that narrowed the gap to 11-6, at which point back-to-back 3Ks from BONECOLD and baddyG closed out the map.
Vitality's baddyG and ceNder stood out from the back on Breeze, as the only players to kill over 20 opponents and score over 200 ADR. Combined, the two players eliminated 45 players and opened up 6 rounds. ceNder also scored a tournament-high 48% headshot rating.
On Haven, Vitality again found the first two rounds. This time though, Case didn't falter and replied by chaining seven rounds. Vitality were able to recoup two rounds in the closing stages of the half, with a 1v1 from Wolfen giving his team the 8-4 lead. While Vitality did find another pistol and anti-eco round, Case were quick to level the series with a 13-7.
Ascent was a highlight-filled map, with a tight first half. It ended up swinging in Vitality's favor 7-5 with 18 multikills in the first half alone. Of those 18, five were 4Ks from five different players. falltw was once again crucial in earning his team some points, as they found two rounds off of his 1v1 clutches.
Moving to attack, Vitality shut the game down. They won six rounds in a row to close out the match 13-5, moving to the grand final while dropping just three maps.
Case will be put on the chopping block tomorrow, when they face FUT in the lower bracket final. As he has been for the first days of playoffs, ceNder was the man of the Vitality show as he scored the most ACS, kills and ADR. In assists, nataNk 's KAY/O stood out with 11.
That's one way to shutdown a round.
The first elimination game of the playoffs pit Angry Titans against FUT Esports for the second time this tournament. They were both a part of Group B, where FUT found a 2-0 win over Angry Titans.
Unlike in their first match, Angry Titans came swinging out of the gate as they racked up a 6-2 advantage. FUT kept it tight by replying with four rounds that left the half tied, carrying that streak into the second half. After a lengthy technical pause, FUT found the 13-6 win off of an 11-round streak that moved the game to Fracture.
On their own pick, Angry Titans had a slow start to the map. After dropping the first four rounds, they managed to recoup three for a 4-3 scoreline. FUT kept their opponents trailing for the remainder of the half, which Angry Titans closed out with a 1v2 from Epzz . A different Angry Titans showed up to defend: after losing the first two rounds they went on a seven-round streak that allowed them to close out the map 13-10 and trigger the decider.
While Angry Titans' first map win against Case saw four of their five players shine, Epzz and Lime were the only ones to finish Fracture with a positive KD. The latter opened three rounds, all the while recording 262 ACS and over 160 ADR.
On Breeze, FUT found the first two rounds. Angry Titans replied with three for a short-lived 3-2 lead, as 3Ks from qRaxs and qw1 put the Turkish champions ahead 6-4. Back-to-back clutches from Lime and AFoxx made sure the half ended up tied, but Angry Titans were only able to score one more round before FUT closed out the map 13-7.
FUT were in total control of Breeze, as none of them finished the map in the red. qRaxs was the only player on FUT to finish with under 85% KAST. Comparatively, HearthBeat recorded Angry Titans' highest KAST at 80%. Muj and qw1 were the only ones that ended the map with over 200 ACS.
Casually spinning 180 degrees for Muj.
Looking Ahead
The VRL Finals continue tomorrow, with the lower bracket final deciding who goes home in third and who will go on to Friday's grand final.
Tomorrow's match is: