ZETA DIVISION
ZETA DIVISION Japan Rank #2 Xdll Yuto Mizomori stand-in Laz Ushida Koji crow Maruoka Tomoaki Dep Yuuma Hisamoto SugarZ3ro Shota Watanabe have announced they will play with Yuto "Xdll" Mizomori for Champions. He will stand in for Tenta "TENNN" Asai due to the latter's eye problems.
ZETA DIVISION
@zetadivision
⚡️ZETA DIVISION - VALORANT
このたびVALORANT部門のTENNNが疾病のため一時休養に入り、SCARZよりXdllが『2022 VALORANT Champions Tour - Champions』終了までの移籍加入をする運びになりました。
TENNNの一日も早い復帰と、新加入Xdllへの温かい声援をお願いします👊
📝
zetadi.vision/3cTQJJ1
TENNN joined ZETA DIVISION from NORTHEPTION
NORTHEPTION Japan Rank #8 Meteor Kim Tae-O (김태오) JoXJo Cho Byung-yeon (조병연) BlackWiz Kohei Mikami xnfri Tomoki Mariya Derialy Daichi Doi after their second-place finish in APAC LCQ. He and his teammate Shota "SugarZ3ro" Watanabe were a part of ZETA's rebuild alongside Dep from REJECT
REJECT Japan Rank #20 takej Takemori Shogo Anthem iNTRO Kang Seung-gyun (강승균) Medusa An Min-cheol Reita Oshiro Ryu . ZETA DIVISION qualified for Masters: Reykjavik by sweeping through Japan. After making it to the playoffs as Group A's second seed, an early defeat to G2 Esports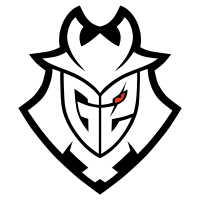 G2 Esports Europe Rank #7 hoody Aaro Peltokangas Meddo Johan Renbjörk Lundborg Mixwell Oscar Cañellas AvovA Auni Chahade nukkye Žygimantas Chmieliauskas sent them on a miraculous lower bracket run, where only eventual winners OpTic Gaming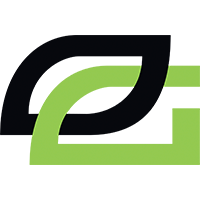 OpTic Gaming North America Rank # crashies Austin Roberts FNS Pujan Mehta Victor Victor Wong Marved Jimmy Nguyen yay Jaccob Whiteaker defeated them in the lower bracket final.
ZETA DIVISION qualified for Stage 2: Challengers playoffs after their Week 1 performance. The Japanese superteam did not drop a single map until meeting NORTHEPTION in the grand final, the roster they beat earlier in the upper final. In front of a live crowd, ZETA DIVISION failed to qualify for Masters: Copenhagen after being defeated 3-1. Despite that, ZETA qualified for Champions by allocating the most circuit points.
Xdll made his mark on BLUE BEES.ESP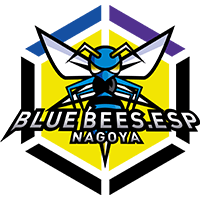 BLUE BEES.ESP Japan Rank #35 , joining them in February 2022. The roster qualified for Stage 1: Challengers Week 1 via open qualifiers; they failed to make it for Stage 1 playoffs due to their defeats to REJECT and FAV gaming
FAV gaming Japan Rank #0 LOB Lim Byung-gun (임병건) Fisker Hideki Sasaki Minty Daiki Kato Phantom Hideaki Nakai bazz . In Stage 2, BLUE BEES failed to qualify for Week 1 but managed to get into Week 2 via open qualifiers. Because of their victory over Crest Gaming Zst
Crest Gaming Zst Japan Rank #0 kobra Ha Su-hyun sakurai SamuraiDeeper Kazuki Nouno NeruFi Syouta Alpha , BLUE BEES qualified for Stage 2: Playoffs, where they finished in the top six after getting knocked out by Crazy Raccoon
Crazy Raccoon Japan Rank #3 Astell Moon Ji-won (문지원) popogachi Souta Morita Meiy neth Yusuke Matsuda rion Hiroto Tateno .
Xdll signed for SCARZ
SCARZ Japan Rank #24 on July 28 but was acquired on loan by ZETA just two days later. TENNN hasn't confirmed if he will play in Champions but will get treatment and possibly get back on the roster per his tweets earlier.
With the loaning of Xdll, ZETA DIVISION
ZETA DIVISION Japan Rank #2 Xdll Yuto Mizomori stand-in Laz Ushida Koji crow Maruoka Tomoaki Dep Yuuma Hisamoto SugarZ3ro Shota Watanabe is now: