For the first time in the Copenhagen playoffs and the second time this tournament, NA faced EMEA in a battle for major region supremacy. The winner would move on to fight Paper Rex

Paper Rex Asia-Pacific Rank #5 mindfreak Aaron Leonhart Jinggg Wang Jing Jie f0rsakeN Jason Susanto Benkai Benedict Tan d4v41 Khalish Rusyaidee in the grand finals.
For the second time this year, OpTic Gaming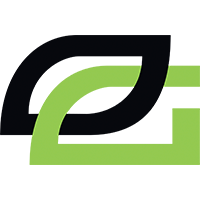 OpTic Gaming North America Rank # crashies Austin Roberts FNS Pujan Mehta Victor Victor Wong Marved Jimmy Nguyen yay Jaccob Whiteaker found themselves in an elimination match with a spot in the grand finals on the line. In order to have a chance to repeat their championship performance from Reykjavik, they would have to overcome their kryptonite.
The North American juggernaut entered the day with an 0-7 map record against EMEA competition, and FunPlus Phoenix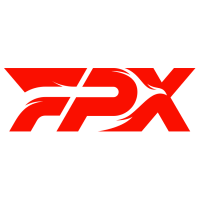 FunPlus Phoenix Europe Rank #11 SUYGETSU Dmitry Ilyushin Zyppan Pontus Eek ANGE1 Kyrylo Karasov Shao Andrey Kiprsky SEIDER Mathias Seider stand-in ardiis Ardis Svarenieks had no intentions of letting them notch a tally in the win column.
OpTic lost their opening match to another EMEA opponent, Guild Esports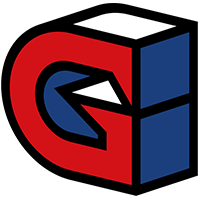 Guild Esports Europe Rank #5 Sayf Saif Jibraeel koldamenta Jose Luis Aranguren trexx Nikita Cherednichenko Leo Leo Jannesson Yacine Yacine Laghmari , and then knocked off the number one seeds from Brazil, NA, and Korea as well as LATAM titan KRÜ Esports
KRÜ Esports Latin America South Rank #1 delz1k Joaquin Espinoza NagZ Juan Pablo Lopez Klaus Nicolas Ferrari Mazino Roberto Rivas keznit Angelo Mori . For FPX on the other side of the stage, vengeance has been the name of the game. They suffered losses to DRX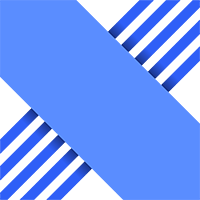 DRX Korea Rank # stax Kim Gu-taek (김구택) Rb Goo Sang-Min (구상민) Zest Kim Ki-seok (김기석) BuZz Yu Byung-chul (유병철) MaKo Kim Myeong-gwan (김명관) in the group stage and Fnatic in the opening match of the playoffs; however, with the late arrival of SUYGETSU , they avenged both losses in a lower bracket tear.
As both teams took the stage to begin the match, the atmosphere of anticipation within the arena was palpable. On just the second day of Valorant's first ever international LAN in front of an audience, the European faithful in the audience were set to see one of their teams take on a team from another region, and a team from North America no less.
To begin the lower finals, OpTic picked Split. They took an early 2-0 lead, but in round three, Shao delivered a 4K capped off by a 1v2 clutch. He followed that up with multikills in the following two rounds, and FPX dominated the rest of the first half. OpTic only managed one more round as they fell into a 9-3 hole.
Although his team was cruising to a big lead, in-game leader ANGE1 only managed a single kill in the first half.
When in doubt, air it out.
FPX had a chance to pull away with a man advantage in the pistol, but yay ripped apart the players on site. ANGE1 played Viper lineups from a mile away, but was unable to prevent the defuse. Hits onto the A site with full buys were clean from FPX as they stretched their lead.
A failed force buy from OpTic ceded map point, but yay saved them with a Tour de Force 4K in their follow-up force buy. It was all for naught as FPX seized the victory 13-6. Victor , FNS , and crashies were all held to single digit kills.
OpTic had a tough road ahead after getting knocked around in map one. Photo credit: Colin Young-Wolff/Riot Games
Despite a 1-5 record on Icebox in Stage 2, FPX picked it as the second map. Four of those five losses were to the dominant FNATIC

FNATIC Europe Rank #6 Enzo Enzo Mestari Derke Nikita Sirmitev Boaster Jake Howlett Mistic James Orfila Alfajer Emir Ali Beder .
Usually a team to struggle on pistol rounds, OpTic continued their reversal with their third straight pistol win in the series. Four straight hits onto the A site gave OpTic a clean 4-0 lead. It took a heroic hold from Shao to finally get FPX on the board.
In the seventh round, OpTic finally tried to explore the B side of the map, but they ran right into ardiis . Several strong rounds from the Chamber player helped FPX tie the map at four rounds apiece. OpTic in-game leader FNS found critical impact kills in all of the final four rounds of the half, and both teams battled to a 6-6 standstill.
ardiis is here to play.
The Europeans took their first pistol of the match and tried to pull away with the lead. They pulled their signature strategy of buying several rifles while leaving other players on pistols instead of going with a consistent SMG buy. That investment strategy helped them maintain a superior economy even when they lost the third round to an incredible yay clutch.
A 4K by ardiis started to put separation between the two teams. FPX took a 12-7 lead and closed the map 13-8 to take the 2-0 map lead.
Victor's unconventional Neon pick struggled to find any value. A standout 18 kill performance by FNS was insufficient to overcome a strong top-to-bottom performance from all of FPX.
Both teams were comfortable on OpTic's second selection of Bind. Each entered the match 3-0 on the map in Copenhagen.
OpTic won their attacking pistol and ran out to a quick 5-0 lead. FPX were completely unable to slow down the constant hits towards the A site. Against an eco round, OpTic's iron grip on the game finally slipped. FPX pulled off a big retake with pistols and a single rifle.
A big clutch by Shao recovered a second round, but OpTic continued to trade out rounds. In a close 2v2, ardiis accidentally threw his Spectre away trying to pick up a rifle which may have cost his team the round. OpTic took a 9-3 advantage into the second half.
You can't make mistakes like that against the defending champs.
The comeback started too late. OpTic won the first two rounds of the second half and reached map point with a round four eco win. FPX put up more of a fight but fell 13-6.
Victor and crashies recovered from their poor performances on the first two maps. They combined for 39 kills to 20 deaths while dominating opening duels. On the other side, ardiis and Zyppan had their first underwhelming performance of the series.
Map four was a favorite for both teams as well. OpTic came into Copenhagen with an undefeated record on Fracture, but they suffered blowout losses to DRX and Paper Rex in the playoffs. FPX were 3-1 on the map in Copenhagen, and that one loss to DRX was quickly avenged.
For the first time in the match so far, FPX won the first round. A clutch by ardiis in round three shut down a huge multikill attempt by yay. FPX rolled to a 6-0 lead. OpTic finally stemmed the bleeding with a yay clutch while FPX ran out of time to plant.
Just Chamber things.
OpTic began to give Victor's Neon a secondary Operator out of a need to make something different happen. That attempt only yielded OpTic one more round in the half.
And the crowd goes wild.
Suygetsu laid down a 3K on the pistol to crush OpTic's best chance of a comeback. Undeterred, North America's last hope won the second round with mere Classics in hand.
FPX clawed back the momentum, and an ardiis clutch gave them map and match point up 12-5. In the final round, Shao found a 3K to send FPX to the grand finals. A 13-7 win capped off the 3-1 victory.
Across the series, yay was tied for highest ACS. His 238 ACS was matched by Shao who played supportive agents on every map. Shao had as many clutches as all of OpTic combined. It was the help that made the difference. Suygetsu, ardiis, and Zyppan all went positive to boost FPX to the biggest game of their year so far.
FPX came to play in front of their European crowd. Photo credit: Colin Young-Wolff/Riot Games
Looking Ahead
The Copenhagen grand final takes place on Sunday July 24. Paper Rex seek to take a minor region's first international title, while FPX are primed to give EMEA the all-time lead in VCT LAN titles over NA.