Paper Rex

Paper Rex Asia-Pacific Rank #5 mindfreak Aaron Leonhart Jinggg Wang Jing Jie f0rsakeN Jason Susanto Benkai Benedict Tan d4v41 Khalish Rusyaidee and FunPlus Phoenix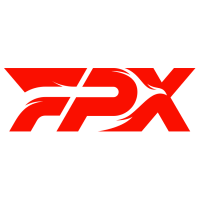 FunPlus Phoenix Europe Rank #11 SUYGETSU Dmitry Ilyushin Zyppan Pontus Eek ANGE1 Kyrylo Karasov Shao Andrey Kiprsky SEIDER Mathias Seider stand-in ardiis Ardis Svarenieks kicked off the final leg of the Masters Copenhagen playoffs with 2-1 wins over OpTic Gaming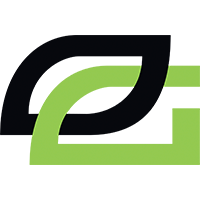 OpTic Gaming North America Rank # crashies Austin Roberts FNS Pujan Mehta Victor Victor Wong Marved Jimmy Nguyen yay Jaccob Whiteaker and FNATIC

FNATIC Europe Rank #6 Enzo Enzo Mestari Derke Nikita Sirmitev Boaster Jake Howlett Mistic James Orfila Alfajer Emir Ali Beder , respectively.
FNATIC's loss to FPX means they are eliminated from the tournament and will return home to prepare for Champions, to which they are already qualified. OpTic, meanwhile, return tomorrow to play against FPX in the lower bracket final.
Photo: Colin Young-Wolff/Riot Games
Paper Rex and OpTic had two near encounters in Masters Reykjavík, as losses from the former stopped the two teams from facing each other twice. Now in Copenhagen, they met under wildly different circumstances. OpTic suffered one loss in the group stage but have since come around and reached the upper bracket final. Paper Rex, meanwhile, hadn't even dropped a map.
As the game started, the crowd seemed to be on Paper Rex's side. Not that it bothered OpTic.
"I personally liked it. I haven't played in front of a crowd in a while," FNS said. "It is awesome to see them being as loud as they were. I didn't think they were going to be as loud and as explosive as it was. I'm happy about that."
Grand finalist, leader, dinosaur. What can't Benkai do?
OpTic chose to start the series on Haven, a map where they became notorious for their use of Neon and where they've won twice in Copenhagen. Paper Rex hadn't played Haven this Masters yet, and were last seen on it over a month ago in their regional group stage with a double-duelist composition.
Despite picking Haven, OpTic couldn't get anything done. After OpTic won the first two rounds, Paper Rex went on an absolute spree and eventually won the map 13-3, with f0rsakeN 's ace and d4v41 's 1v3 being the few highlight plays of the map. yay was OpTic's only player with a positive differential, even recording the highest ACS in the map at 314 and 18 kills, five of those first bloods. KAST was one of the few stats yay didn't top, as that honor belonged to d4v41 at 100%.
"I think this time around they just exploited walking into bombsites and destroying our trips and stuff. They just played very well on the lurks and, honestly, the lurks won them the map," Chet said post-match.
Paper Rex's preparation for Haven was what allowed them to find such a dominant win.
"I did prepare for their Haven. We knew that, when you play against a Neon, there's a possibility he might try and flank behind you. We use Neon on Fracture, we know how it works. Victor's really, really fast and he reads it very well. He's usually behind the teams and we were aware of that. We knew that we had to slow down to try and catch him. If we just barrel onto a site as usual sometimes we lose track of where he is and that can go really bad," alecks said. "But I think what was good is that the whole team was adjusting really well mid-round. I didn't really have to pause, they sort of grasped what was going on based on how OpTic were playing. It turned out really well for us, I think we had some big clutches and that allowed the score [gap] to be as big as it was."
In the upper bracket semifinals, OpTic were put in a similar position after a blowout first map loss. On both accounts, according to FNS, the team's resilience was key in assuring they didn't drop the second map.
"When we lose map ones, it's not the end of the world for us," he went on. "We understand that we have a game plan on every single map, we've prepared for every single map in the Bo3. The veto kind of went the way we thought it would — we were very prepared on Bind regardless of the outcome of the first map."
d4v41 won three clutches today.
The match moved to Bind, a map Paper Rex are known to be dominant on and where f0rsakeN has often brought out the Yoru. OpTic had strayed away from the map this stage until coming to Copenhagen, playing and winning it twice in Copenhagen. Paper Rex had been adamant about playing on this map and were currently running on a nine-win streak. While they'd only picked it once in Copenhagen, in their upper semifinal, they scored a 13-10 win against FNATIC.
This time, f0rsakeN opted to pick Chamber instead of Yoru.
"We definitely were expecting them to pick Yoru but we already knew about the other comp as well," FNS said. "As soon as they didn't pick Yoru, we were actually more confident because, even though we were prepared completely for the Yoru, it was a lot easier for us to play against the other comp anyway."
That confidence allowed OpTic to climb to a 7-0 lead to the start map. Key plays from mindfreak and Benkai got Paper Rex three attacking rounds, before the half ended 9-3. On switching sides, OpTic again won the pistol but Paper Rex forced and began threatening a comeback. They denied four match points in a row, with a stunning 4K from d4v41 keeping OpTic at bay. Ultimately, the map ended 13-9 in the Americans' favor.
Those defending rounds never threatened OpTic. There was no fear of a comeback.
"We knew we had them in the bag when we won one of the rounds on A. I Viper ulted — maybe I shouldn't have but," FNS said. "I felt like everybody was comming really, really well and when we're playing like that there's no one in the world that can beat us when we're playing on that level."
yay carried his Haven performance over onto Bind, being a leg over the competition in most available statistics. Aside from the most ACS, kills, ADR, and the highest differential of +10, yay opened up four rounds for his team and finished the map with a 73% KAST.
"To be honest, we've used this comp on APAC before. I think we're actually quite good at it. What we had never seen before is someone that completely denies us hookah presence. We just couldn't go in," alecks said. "Normally, Jinggg just tries to run in and take a fight with the utility that we have and it usually works out for us. This time, we weren't ready for the way OpTic played their defensive game. They made us slow our game down so much that we were so uncomfortable and we were starting to run out of ideas."
You can't try to pull a PRX on PRX.
The decision came down to Fracture, a map Paper Rex had only lost once in 13 games. While the game seemed initially close, Paper Rex called a timeout with OpTic ahead 3-2. That enabled the APAC representatives to flip the half around and win it 9-3. After switching to the defense, it didn't take long for Paper Rex to close out the map 13-5.
"We already knew that they probably did some homework on the way that we play. And true enough, we went out playing the way that we normally do, which was a lot of early aggression and trying to get into your face," Benkai said. "We realized after the first three rounds they won that they were just reacting to whichever push we did. We adjusted by just faking those takes a bit more, to bait out that kind of reaction from them. I feel like we could have done it better, we just perfectly read where they were going everytime."
"It's the first time a team has managed to shut down our Fracture push so effectively so we had to come up with something on the fly," alecks said. "We're very lucky it worked out, to be honest. Our style of plays is obviously a lot riskier than a lot of other teams, and if it doesn't go well it can look really bad like the first half of Bind."
Line 'em up, knock 'em down.
OpTic's loss doesn't mean they're out of the tournament. They'll come back tomorrow for the Bo5 lower bracket final against FPX. Last time OpTic were put in this exact position, back in Reykjavik, they went on to sweep their lower bracket opponents and won the grand finals rematch.
"I think we definitely prep really hard for every team that we play against. And again, like I said, we knew what they were doing today as well, we just didn't execute. Going forward, we're definitely going to try to change that and maybe come up with a more solid gameplan that everyone remembers and we do everything correctly," FNS reiterated. "But I think when it comes to rematches, we definitely prep a little bit more, just because we're familiar with the playstyle in terms of actually playing against the team. Once we actually familiarize ourselves with how a team plays by scrimming against them or playing a match versus them, even if they're able to beat us, the next time around we kind of understand as players what to do to outmaneuver them."
Once more, Paper Rex's adaptability proved to be a stone in their opponent's shoe.
"We did expect the aggression from Paper Rex and were pretty much ready for it. We just couldn't execute our plan very well this time around. Going into lowers, we'll just see what we can fix," Chet said.
"We were completely expecting their pace but once we started killing them a little bit on the first entries or second entries, they had lurks that we were aware of but they got a couple timings off that were really, really strong for them. We were aware that they were capable of doing that but they were still able to capitalize," FNS chimed in.
OpTic are back for more tomorrow. (Photo: Colin Young-Wolff/Riot Games)
Despite the odds favoring the APAC team, they played with a handicap: COVID-19. Jinggg, still under the effects of COVID-19, played from his room, meaning only four players took to the stage. Jinggg stayed in the room he'd played in before, going through COVID with the help of his mom.
"She definitely helps me a lot. She can tell me what medicine to get, she can go out and help me buy medicine like nasal spray and stuff, because my nose is really blocked," he said. She definitely helps me a lot, and also mentally. She keeps me mentally in check, so definitely a big plus."
"She's the best, she took care of all of us. She made sure all of us had medicine. We'd be a lot worse without her, to be honest," alecks followed up.
Paper Rex made history with their win over OpTic today. Last year, they lost to Team SMG 13-0. This year, they're one of the best teams in the world and have already improved upon the top-four finish they secured in Reykjavik earlier this year.
But the focus never changes.
"I think we'll just focus on having fun. We won a lot of games because of that mentality," mindfreak said. "Once we start thinking about needing to win a map we start to lose, and it tilts everyone. We're just going to keep having fun and if we win, it's a bonus. If we lose, then so be it."
Even if most of Paper Rex would have liked to play FNATIC on Sunday, they know a rematch against OpTic is a high possibility.
"We all know that OpTic is famous for their revenge arc storyline kind of thing, but I feel like our playstyle is something that's pretty hard to counter," Benkai said. "You can do all the prep work that you want but we'll always do something that's different and it's not always going to be the same. Maybe we'll just try and change up things here and there a bit if we play OpTic again. I wouldn't be too worried, I think."
"We'll still come in with the same mentality, so we'll try not to feel the pressure," alecks said.
Fan favorites Paper Rex got a standing ovation and all the fan attention. (Photo: Colin Young-Wolff/Riot Games)
Four head-to-head matches in one stage weren't enough, so FPX and FNATIC made sure a fifth rematch was on the line for Stage 2. In the four previous matches, FPX had only been able to win two maps. But unlike in those four matches, elimination was on the line today.
After banning Icebox, which Mini considered a "good start," FPX elected Split to start off the series. They'd played the map twice in their recent matchups against FNATIC, but came out victorious only once. FPX's Split is otherwise one of the strongest maps in their pool. Neither team had played Split in Copenhagen.
What a true man should look like.
FPX got their foot in the door first, scoring a 4-1 lead. FNATIC were able to narrow that gap down to 4-3 off a 3K from Enzo , but ANGE1 's men ended up taking the half 8-4. Newly-arrived SUYGETSU flexed his muscles on attack, taking down 17 players for a 317 ACS and 208 ADR, capping off the half with a 40% headshot rate.
FNATIC bit back on attack, scoring the first four rounds to tie the score at 8-8. FPX managed to claw their way up to match point off an ace from SUYGETSU, but dropped the next three rounds as the game was pushed to a double overtime. There, Enzo and Boaster managed two key rounds that enabled FNC their second 15-13 win over FPX on Split.
Despite losing the map, SUYGETSU was the best man on Split. He won all but one of his head-to-head duels, dropping 30 players in the process. His ACS and ADR were unmatched, as he clocked them in at 303 and 201, respectively. Derke was the second-best player ACS-wise, opening up eight rounds for FNATIC.
"We've been in these situations a lot of times before. We've played in multiple overtimes before, some of us have qualified from coming back from a 9-3," Mistic said. "I think during those moments it's just about belief. We all kept our head in the game, we all kept believing and it worked out for us."
"I think this entire tournament we started extremely slow on every single map apart from that first FPX game," Mini added. "The fact that we were down so much so early was really normal and we were like 'okay, soon we'll just start playing like ourselves again and it'll be fine.' And that's what happened on Split."
ardiis , however, was adamant this series should have been a quick 2-0 starting with a win on Split. He pointed out a 5v3 loss as the turning point in the first map. d00mbr0s pointed out more specific issues.
"I think FNATIC forced the game to something that's a bit uncomfortable. Especially playing on the stage, contacting around the map, taking a lot of duels, taking a lot of timings," he said. "I think it's only uncomfortable because it was our first map on stage, maybe we had some nerves, but once we figured it out and they tried to do it again it was super easy for us to counter it."
Turret ace? Turret ace.
FNATIC got the chance to close the match out on Bind, previously a stronghold for them. FPX's recent track record on Bind was shaky, while FNATIC had only lost the map twice this year: once to M3 Champions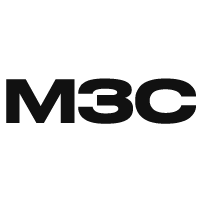 M3 Champions Europe Rank # Jady Yaroslav Nikolaev purp0 Semyon Borchev nAts Ayaz Akhmetshin sheydos Bogdan Naumov Chronicle Timofey Khromov Redgar Igor Vlasov , and another to Paper Rex nearly a week ago.
A dominant 5-1 start from FPX, aided by clutches from Zyppan and ardiis, was quickly negated by FNATIC. After a FNATIC timeout, Alfajer took down four and the team recovered four more rounds over the course of the half. With the gap narrowed down to 7-5, FPX only let up two more rounds before tying the series with a 13-7 win.
FPX was firing on all cylinders throughout Bind, with four of their players finishing the map within 90 ACS of each other and three players over 140 ADR. Every one of FPX's players had a 75% KAST, apart from SUYGETSU, who had 80%.
FNATIC's tendency to slow starts came back to curse them.
"We should have won some of those early rounds on attack. We did some stupid stuff. And on defense, we just decided not to understand how to play defense," Mini said. "We had double initiator and the whole point was that we were going to get info on both sites, and then we need to choose what we want to take control of. We just kind of let them do what they wanted."
Mini couldn't hide his anger at FNATIC's mistakes.
Fracture was the leftover decider. In FNATIC and FPX's confrontations, FNATIC had come out on top on this map twice over FPX. Their rivals had played Fracture three times, winning the last two.
FPX's experience in Denmark proved key in the first half of the map, as they climbed to a 6-0 lead thanks to a 1v3 from Shao , his twelfth clutch in Copenhagen. FNATIC managed to eke out three rounds, one of them thanks to a 1v2 from Enzo, but a 9-3 half gave FPX a lot of breathing room.
Although FNATIC were quick to get back on the board on defense, ardiis only let them win two rounds. He immediately put FPX on double digits, with four takedowns on round 15. From there, FPX had no trouble getting back on the board. They found three rounds that assured them a match-ending 13-5 win.
Shao has won 12 clutches in Copenhagen, but has only won 19% of his clutch situations.
FNATIC's four-win streak against FPX has finally been broken. Online and offline, the EMEA champions have often been superior to FPX. Only in the face of elimination did FPX pull themselves together. They managed to find a 2-1 victory that not only placed one game away from the Masters grand finals, but eliminated FNATIC from the tournament.
"I hate to be salty and give one of those answers where it's about ourselves but I really think it was ourselves today. I don't know, they played a good game and had some good little things they changed up that seemed quite good," Mini said. "We took too long to react to some of those things, but generally speaking I think it was our bad today and not so much them just coming out guns blazing. But, obviously still, they played well and respect to them. But we were off today — we've been off all tournament, we haven't felt like ourselves this tournament."
FNATIC go back home and now has a two-month break. They'll only return to officials in September, when Istanbul's Champions rolls around.
"We've had efficient practice but I think people need to start understanding what it is we're trying to do on defense especially. We're playing defender-sided maps and we're not even getting favorable rounds," Boaster said. "We have to pull it back on the attack side all the time. Defense is all about the overall macro and individuals making good decisions with good communication, and we need to have epiphanies essentially. Like 'oh, this is how I'm meant to play, this is how I'm meant to communicate,' because retakes can't be done with someone just running in."
"We have utility in front of us, we have people we need to trade and we need to think about, we need to take a breath and be like 'this is what we're going to do' kind of thing," he went on. "Not just running out, and that happens on the attack side too. Things are happening in the mid-round where the enemies have pushed us and we shut it down but then we shut down because we're no longer in our usual rhythm. I think it's just communication and having better decision-making, and not throwing 5v3s. Would be great."
See you in Istanbul, Boaster. (Photo: Colin Young-Wolff/Riot Games)
FunPlus Phoenix on the other hand, are keeping steady on a near-flawless debut international run. Since arriving in Denmark, FPX have lost two matches: the group B winner's game and the upper quarterfinal against FNATIC. In the lower bracket, they've gone on an absolute rampage and have torn through Guild Esports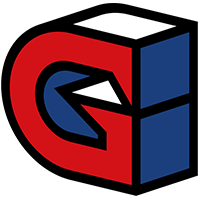 Guild Esports Europe Rank #5 Sayf Saif Jibraeel koldamenta Jose Luis Aranguren trexx Nikita Cherednichenko Leo Leo Jannesson Yacine Yacine Laghmari , DRX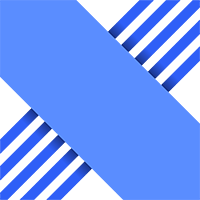 DRX Korea Rank # stax Kim Gu-taek (김구택) Rb Goo Sang-Min (구상민) Zest Kim Ki-seok (김기석) BuZz Yu Byung-chul (유병철) MaKo Kim Myeong-gwan (김명관) and finally FNATIC. The fifth rematch of the two top teams of EMEA wasn't a troubling one for FPX.
"Want it or not, we're still feeling pressure, especially with the first time playing on stage for most of us," ANGE1 said. "This first time, the crowd was obviously cheering for another team so the pressure was still on us. But our preparation was good, we didn't experiment with Yoru picks [laughs]. We just tried to play our best game and it worked."
Only OpTic stands between them and a grand final appearance. FPX have less than 24 hours to prepare for the lower bracket final.
"We will do whatever we can do. I will watch our matches, we'll do as much prep as is possible and then play and try to be confident in our own play," d00mbr0s said. "I don't think it feels different if we have a match tomorrow and it's a Bo5 and it's close. We're just doing our best and doing everything we can in every moment, and having confidence in that. So, no pressure."
IGL ANGE1 says he doesn't know what to expect of the match. He has always watched OpTic's game as a viewer, not with the intent to study. Any preparation will need to be done over the course of the next hours, all while keeping in mind FPX will still have one map to ban.
"Icebox?" ardiis commented, to the press conference's amusement.
"Not against OpTic, they play Brimstone instead of Sage," his IGL replied.
ZyppanGoKill will not be forgotten. (Photo: Colin Young-Wolff/Riot Games)
Looking Ahead
Tomorrow is the penultimate day of Masters Copenhagen. NA's OpTic Gaming will clash against EMEA's FunPlus Phoenix in the Bo5 lower bracket final for a chance to play in Sunday's grand final.