On the final day of Masters Copenhagen without a crowd, two EMEA teams prevailed over their opposition to secure a top-four placement. FNATIC

FNATIC Europe Rank #6 Enzo Enzo Mestari Derke Nikita Sirmitev Boaster Jake Howlett Mistic James Orfila Alfajer Emir Ali Beder narrowly defeated Leviatán
Leviatán Latin America South Rank #18 Tacolilla Vicente Compagnon Melser Marco Eliot Machuca Amaro adverso Benjamín Poblete kiNgg Francisco Aravena Shyy Fabian Usnayo in the closest match of the tournament so far, while FunPlus Phoenix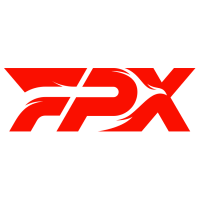 FunPlus Phoenix Europe Rank #11 SUYGETSU Dmitry Ilyushin Zyppan Pontus Eek ANGE1 Kyrylo Karasov Shao Andrey Kiprsky SEIDER Mathias Seider stand-in ardiis Ardis Svarenieks dealt DRX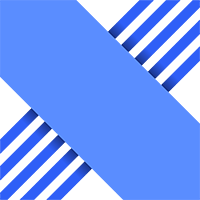 DRX Korea Rank # stax Kim Gu-taek (김구택) Rb Goo Sang-Min (구상민) Zest Kim Ki-seok (김기석) BuZz Yu Byung-chul (유병철) MaKo Kim Myeong-gwan (김명관) a commanding defeat in a rematch of the group stage.
(Photo: Colin Young-Wolff/Riot Games)
FNATIC

FNATIC Europe Rank #6 Enzo Enzo Mestari Derke Nikita Sirmitev Boaster Jake Howlett Mistic James Orfila Alfajer Emir Ali Beder had been head and shoulders above the competition in Europe all stage, but their undefeated run came to an end against Paper Rex

Paper Rex Asia-Pacific Rank #5 mindfreak Aaron Leonhart Jinggg Wang Jing Jie f0rsakeN Jason Susanto Benkai Benedict Tan d4v41 Khalish Rusyaidee in a 2-0 defeat yesterday. Now in the lower bracket, they came up against Leviatán
Leviatán Latin America South Rank #18 Tacolilla Vicente Compagnon Melser Marco Eliot Machuca Amaro adverso Benjamín Poblete kiNgg Francisco Aravena Shyy Fabian Usnayo , who had just eliminated NA's XSET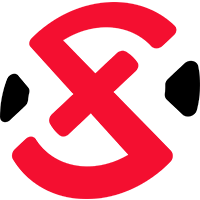 XSET North America Rank #5 Cryocells Matthew Panganiban dephh Rory Jackson zekken Zachary Patrone AYRIN Jordan He BcJ Brendan Jensen on Saturday. A LATAM team had eliminated Fnatic from an international tournament once before, and Leviatán were hoping to repeat the feat KRÜ Esports
KRÜ Esports Latin America South Rank #1 delz1k Joaquin Espinoza NagZ Juan Pablo Lopez Klaus Nicolas Ferrari Mazino Roberto Rivas keznit Angelo Mori managed at Champions.
On Fnatic's map pick, Leviatán opened the scoring with the first four rounds of Fracture. Fnatic responded with three rounds of their own, which was followed by another Leviatán round. After two more Fnatic rounds tied the score up at 5-5, Leviatán took a timeout, after which they found a thrifty win. The final round went the Chileans' way as well, securing them a 7-5 lead at halftime.
Fnatic won the opening round of the second half, and an unsuccessful force buy from Leviatán allowed Fnatic to pick up the subsequent two rounds and take the lead at 8-7. With a near-flawless bonus, Fnatic got themselves a crucial ninth round. A round each got Fnatic's lead to 10-8 and forced a Leviatán timeout. The match continued to be neck-and-neck, as the teams were tied at 10-10 and 11-11. A Fnatic save round allowed Leviatán to get to match point, but Fnatic secured the final round of regulation to send the map to overtime.
Fnatic overwhelmed the A site to secure the first round of overtime for themselves. Leviatán pulled off a successful fake in the final round, but Derke cleaned up the round with four kills and granted his team a close 14-12 victory on Fracture.
In their nine months under the Leviatán banner, the LATAM roster had only played Fracture three times before, most recently two months ago. Comparatively, Fnatic have more than double the experience on the map, which made the sharply-contested score all the more surprising.
"Anything can happen in this high-stress environment," Boaster said. "When you're on stage and the comm levels really rise in some moments, it makes room for a lot of mistakes that don't normally happen online. I watched their VOD from two months ago and they were doing similar things, so at least I had some form of a read, but even when you know what they're doing, sometimes they hit their shots and you don't, that's just the nature of the game."
Sharp shots from Alfajer granted his team a crucial bonus round.
A flawless pistol round allowed Leviatán to take the first two rounds of Ascent. With a successful bonus round, Leviatán extended their lead to four. After a timeout, Fnatic responded with two rounds of their own. Two rounds to Leviatán followed by four to Fnatic tied the half up at 6-6.
Leviatán took firm control early in the second half. Out of the first six rounds, only the bonus round went Fnatic's way, which meant the Chileans now held an 11-7 lead. In round 19, Fnatic found themselves in a 2v1 post-plant advantage, before a client crash meant the round had to be replayed. The second time around, Fnatic managed to repeat their success, and they extended this momentum into a three-round streak.
"I had just repositioned and was holding an angle on B when my Valorant just closed without notice," Tacolilla said of the crash. "I told my team 'what the hell, my game just closed guys, what's going on!' We ended up losing that round, and I personally got very tilted and pretty stressed, because that round was so important and we gave up an important advantage."
Now at an 11-10 scoreline, Leviatán got themselves to match point after winning round 22 by the skin of their teeth, and they managed to close out the map 13-10 in the subsequent round to secure a decider map.
My Judge doesn't do that.
On the deciding Bind map, Leviatán took the opening two rounds for the third time in the series. However, unlike the first two maps, Fnatic actually managed to win their bonus in round three. Nevertheless, Leviatán took the next three rounds to take a 5-1 lead and force their opponent into a timeout. Fnatic found more success after this interruption, winning four out of the next five rounds. Leviatán picked up the final round of the half to secure themselves a slight 7-5 advantage.
An important pistol round went Fnatic's way in the second half which allowed them to tie the score up. Leviatán won their bonus, but an eighth round for Fnatic forced their opponent down to an eco. A round to either team brought the score up to 9-9, but Fnatic managed to break the tie by winning the next two rounds.
After a timeout, Leviatán won a crucial round 21 to put themselves on double digits, but Fnatic picked up the next round to put themselves on match point. Scrappy buy in hand, Leviatán managed to find their eleventh round. In a crazy final round of regulation, Fnatic managed to barely clear out all the Leviatán players on the retake, but time proved to be their enemy as the Spike exploded with less than a second on the defuse.
In overtime, Leviatán opened the scoring with a hold on the B site. They looked to close out the game in the subsequent round, but Enzo wasn't ready to go home just yet and stuck an unlikely defuse to close out a 1v3 clutch to keep his team in the game.
"I took my headset off and I'd put my shoes on, I thought we'd lost," Mini said about Enzo's critical 1v3. "I didn't even have my headphones on to hear if he could full defuse or not, that's the level it was. It was a ridiculous clutch."
Leviatán took another advantage in round 27, but this time Fnatic won a round more comfortably to tie the game back up at 14-14.Fnatic took their first lead in overtime thanks to Boaster's Astra picking up a 4K with an Operator. Another nail-biting round looked to go Fnatic's way, but a clutch from adverso got the game back to a stalemate. Melser narrowly couldn't close out a 1v2 in round 31, granting Fnatic another advantage. In the final round of the series, Enzo was able to deny adverso a 1v2 clutch, finally securing the series for his team with a 17-15 overtime victory.
During the final overtime, Enzo was the last map standing for his team in four different rounds. Thanks to his 75% success rate in these situations, Fnatic came up with the victory. Boaster's performance under pressure was notable as well, as he dropped the first 30-bomb of playoffs in the third map with a 31/20 score.
Enzo was ice cold under the highest possible pressure.
Despite their loss today, a top-six placement was enough for Leviatán to secure their spot at Champions, and kiNgg could reflect positively on his team's tournament performance.
"This was our first international event, and everyone thought we didn't deserve to be here. We demonstrated that we are a tier one team, we are from a minor region and we can play equally against every team in the world. We competed against the first seeds of some of the strongest regions in the world, and we're happy with how we played. If the time is right, we will be even stronger at Champions."
Fnatic's next match will be against their EMEA rivals FPX, who they have already played four times since the start of Stage 2. Unlike previous encounters, this match will be in front of a crowd for the first time.
"I think the crowds that I played in front of at Insomnia events were probably around 40 people, and they didn't even know what they were watching. They probably just thought 'oh, some chairs, let's watch what's happening here," Boaster said. "I've done some theater performing before as well and that was in front of thousands, so when it comes to crowds, I don't care how many people I play in front of, I'm just gonna enjoy it. As a performer, you really bounce off the energy that the audience gives you, so when it comes to these stage games, I feel like the crowd's gonna be on our side and that'll really help us."
In the final match of the day, DRX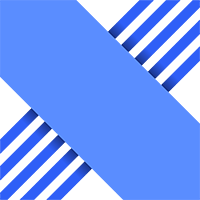 DRX Korea Rank # stax Kim Gu-taek (김구택) Rb Goo Sang-Min (구상민) Zest Kim Ki-seok (김기석) BuZz Yu Byung-chul (유병철) MaKo Kim Myeong-gwan (김명관) and FunPlus Phoenix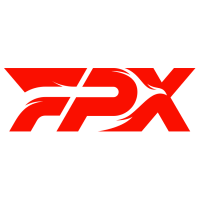 FunPlus Phoenix Europe Rank #11 SUYGETSU Dmitry Ilyushin Zyppan Pontus Eek ANGE1 Kyrylo Karasov Shao Andrey Kiprsky SEIDER Mathias Seider stand-in ardiis Ardis Svarenieks played a rematch of the group stage, this time with a top-four spot and a chance to play in front of the Copenhagen crowd on the line. Back in the group stages, DRX found a 2-1 victory to secure themselves a spot in playoffs. Unlike the last encounter, FPX were now playing with their full roster, including the recently landed SUYGETSU .
FPX put themselves on the board first by winning the first two rounds of Ascent. After securing the bonus, DRX took a 3-2 lead by winning the next three rounds. Both teams took a round each, before FPX tied the game back up at 4-4. The push-and-pull of the score continued to the end of the half, where the teams were dead even at 6-6.
DRX took the lead by winning the first two rounds in the second half. FPX responded with the next two rounds, prompting a DRX timeout at 8-8. However, FPX kept their grasp on the game, took the next two rounds, and forced DRX to take a second timeout. After an eco, DRX looked poised to finally stop their opponent's momentum, but a 1v2 from SUYGETSU while affected by Nightfall got his team to match point. DRX got just one more round on the board before FPX shut them down in round 22 and closed out a 13-9.
Hard to believe this is only his second day on stage when he's clutching like this.
FPX opened the scoring on Fracture by winning the first two rounds. DRX struck back with the next two, but an eco round from FPX prevented the Koreans from taking the lead. With one more round win, FPX took a 4-2 advantage and forced DRX into a timeout. However, this only seemed to strengthen FPX's hold on the game, as they took five rounds on the trot. The last round of the half went DRX's way, putting FPX's halftime lead at 9-3.
A critical pistol round got DRX the first two rounds of the half. FPX secured themselves the bonus round, and a follow-up win sent DRX down to an eco at 11-5. Thanks to a couple of kills from BuZz 's Tour de Force, DRX came close to winning a thrifty round, but ANGE1 got his team to match point with a 1v2 clutch. In the final round, Zyppan 's Showstopper finding two connections was the final nail in the coffin for DRX, and FPX secured their top-four placement with a 13-5 victory.
ardiis stepped up in the series to deliver his team a star performance. Top fragging on both maps with 317 ACS and a 12/2 record in first duels across the series made himself a menace for DRX to deal with.
"I think I've been playing lights out this whole event, and I was walking on water this match," ardiis said. "But I think overall, the difference between this game and the other games is that we had our full five and we had a day to prepare, so we were able to practice without just going into match after match."
Sometimes, all you need to win is to have ardiis on your team.
"There is definitely a difference between their full roster and their roster during the group stage," Zest said after their rematch defeat. "I think they are a stronger team, but I don't think our loss was based on how much better their team was, but rather how much worse we played."
In last week's press conference after FPX's group stage loss against DRX, ANGE1 proclaimed that DRX had just gotten lucky that his team wasn't able to properly prepare and couldn't play with their starting roster. In today's post-match conference, he was able to back those words up.
"Obviously we feel much more confident than we were with a stand-in, and it's not about SEIDER , just about the chemistry in the team, it makes it much easier to play for every one of us. I'm happy that we won, and I'm happy we won it confidently. We reached our goals already, which were for everyone to play on stage in front of the crowd, plus qualifying to Champions. We did both, so I'm super happy."
Looking ahead
Masters Copenhagen will return in four days on July 22, when the four best teams in the world will duke it out in front of Valorant's first international crowd.
Friday's matches are: