FunPlus Phoenix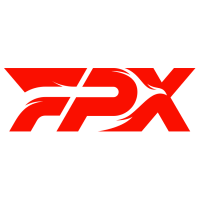 FunPlus Phoenix Europe Rank #11 SUYGETSU Dmitry Ilyushin Zyppan Pontus Eek ANGE1 Kyrylo Karasov Shao Andrey Kiprsky SEIDER Mathias Seider stand-in ardiis Ardis Svarenieks and OpTic Gaming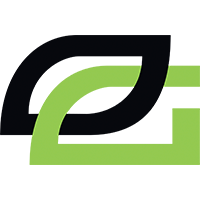 OpTic Gaming North America Rank # crashies Austin Roberts FNS Pujan Mehta Victor Victor Wong Marved Jimmy Nguyen yay Jaccob Whiteaker won Group B and Group A's decider matches today, completing the Masters Copenhagen playoffs bracket.
Their victories eliminated NORTHEPTION
NORTHEPTION Japan Rank #8 Meteor Kim Tae-O (김태오) JoXJo Cho Byung-yeon (조병연) BlackWiz Kohei Mikami xnfri Tomoki Mariya Derialy Daichi Doi and KRÜ Esports
KRÜ Esports Latin America South Rank #1 delz1k Joaquin Espinoza NagZ Juan Pablo Lopez Klaus Nicolas Ferrari Mazino Roberto Rivas keznit Angelo Mori from the tournament. While NORTHEPTION's chances of direct qualification to Champions are gone, KRÜ's aren't. If Leviatán
Leviatán Latin America South Rank #18 Tacolilla Vicente Compagnon Melser Marco Eliot Machuca Amaro adverso Benjamín Poblete kiNgg Francisco Aravena Shyy Fabian Usnayo is unable to win one game in the Copenhagen playoffs, KRÜ will go to Champions. If Leviatán does win, they'll go to Champions and KRÜ will play the South America LCQ.
Photo: Colin Young-Wolff/Riot Games
Group B's decider was the first of the day. FunPlus Phoenix, who were unable to overcome DRX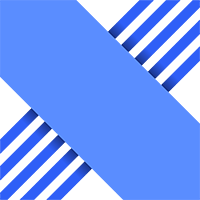 DRX Korea Rank # stax Kim Gu-taek (김구택) Rb Goo Sang-Min (구상민) Zest Kim Ki-seok (김기석) BuZz Yu Byung-chul (유병철) MaKo Kim Myeong-gwan (김명관) in the winner's match, faced off against NORTHEPTION, who dodged elimination against XERXIA.
"We were a bit tired after the previous match, but it's also true that our previous match led to our game against FPX. Either way, I think it didn't affect us that much," JoXJo said.
Shao was the man of the hour for FPX yesterday — with 14 multikills and five clutches against DRX — so it was only right he opened NORTHEPTION's Fracture pick with a 1v3. That clutch allowed FPX to climb toward 5-2, when Shao took down four and NORTHEPTION took a timeout. They found three rounds off the back of it, but a timeout from FPX just gave them the 7-5 edge.
Once the sides flipped, NORTHEPTION tied the map at 7-7 but FPX turned five straight rounds around to reach match point, following a 3K from Zyppan . The Japanese squad managed two rounds before FPX took a second timeout to close out the map 13-9.
"Based on our scrims, we felt pretty confident on Fracture because we had a lot of wins when we were scrimming and the players felt confident. That's why we selected it," bail said.
ardiis and Zyppan stood out among the crowd on Fracture as the only two in the server over 20 kills, 280 ACS and 180 ADR. The latter also opened up five rounds for FPX. The next closest player was JoXJo with 17 kills, 220 ACS and 136 ADR.
"We prepared better for today's match," ANGE1 said regarding their previous Fracture loss against DRX. Coach d00mbr0s added that the team had some time to discuss and work out their mistakes on Fracture, something they hadn't done as well prior to today. ANGE1 later added on that the Fracture pick surprised them, as FPX planned to choose the map for themselves, which led them to two maps they wanted to play.
Believe it or not… Shao got it.
Shao opened Ascent with a 4K, but xnfri one-tapped his way to a 3-2 lead. Everything came crumbling down for NORTHEPTION, as they dropped a 9-3 half. Nevertheless, they punched their way up by way of clutches from JoXJo and Derialy , narrowing the gap to just two rounds at 10-8. Ultimately, FPX would find the 13-9 win.
ardiis kept his form on Ascent, clocking in 10 multikills and winning all but one of his duels, much like teammate Shao. His Chamber was unmatched in the server, opening up six rounds and recording 383 ACS and a 242 ADR.
FPX's win today not only puts them into the playoffs alongside the other two EMEA representatives, but also atop the EMEA circuit points standings, 75 points over FNATIC

FNATIC Europe Rank #6 Enzo Enzo Mestari Derke Nikita Sirmitev Boaster Jake Howlett Mistic James Orfila Alfajer Emir Ali Beder . As the former EMEA champions now move to the main event, they're hoping to be joined by SUYGETSU , who had his visa approved earlier today.
"It's still very uncertain, I can't really give a detailed answer," d00mbr0s said. "All I can say is we're trying to get him here as fast as we can and obviously we'd like to play with him as fast as we can. Even though SEIDER is a great player, I think SUYGETSU deserves to play as much as possible as well on stage and get to enjoy what we get to enjoy. We're just working hard to get him here and we hope he can be on time."
In the playoffs, FPX will open against FNATIC, a match we've seen twice in the past month.
"I would like to play someone else. We've been playing FNATIC basically weekly but it is what it is. We'll see how it's going to change on LAN here, what LAN's going to change, because no one knows," ANGE1 said. "FNATIC haven't played on stage yet, but we've played different styles than we did with SUYGETSU and we'll also need to adapt to SUYGETSU coming back because everyday we're doing the work to adapt to the circumstances we have. We'll see, I'm looking forward to the next match."
Shortly after, ardiis issued harsh criticism at the playoffs draw due to the two rematches between FNATIC and FPX, and between OpTic and XSET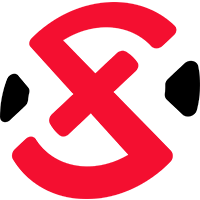 XSET North America Rank #5 Cryocells Matthew Panganiban dephh Rory Jackson zekken Zachary Patrone AYRIN Jordan He BcJ Brendan Jensen .
"I think it's so stupid. I mean, we're playing FNATIC instantly and XSET are playing OpTic, I think, if they go through. For me, that's stupid. How can both NA teams be playing each other instantly, and both EMEA teams be playing each other instantly? I don't know how the seedings work, how it's meant to be, but in my opinion that should never be the case," he said. "We've already played [FNATIC] three-four times in the last month or two, and I'm going to guess it's the same with OpTic and XSET, where they've played each other a couple times already. I don't know for sure, but I'd like it more if I was able to play different regions and other teams. It's more fun for viewers when they haven't seen the same game four times in the last month, so…"
Tap, tap, xnfri.
"I would say they could make at least top three," JoXJo said of FPX's chances. "They played with four of their players and one stand-in and still did great. If they just keep doing what they were doing with the full roster they're gonna make it to the top three."
NORTHEPTION walk out of Copenhagen outside of the top eight, much to the disappointment of BlackWiz .
"I really wanted to seek revenge against DRX so it's very disappointing that we lost to FPX. But as this was our first international tournament, I believe that we really had fun," he said.
Their placement wasn't enough to secure direct qualification to Champions, meaning ZETA DIVISION
ZETA DIVISION Japan Rank #2 Xdll Yuto Mizomori stand-in Laz Ushida Koji crow Maruoka Tomoaki Dep Yuuma Hisamoto SugarZ3ro Shota Watanabe 's performances sufficed for first place in the Japan standings. NORTHEPTION will play for Japan alongside Crazy Raccoon
Crazy Raccoon Japan Rank #3 Astell Moon Ji-won (문지원) popogachi Souta Morita Meiy neth Yusuke Matsuda rion Hiroto Tateno and REJECT
REJECT Japan Rank #20 takej Takemori Shogo Anthem iNTRO Kang Seung-gyun (강승균) Medusa An Min-cheol Reita Oshiro Ryu in the East Asia LCQ.
"The experience that we had during this Masters event has really upped our confidence level and I think that we have a really good shot at winning LCQ and going to Champions. I'm really excited to see how well our team does," xnfri said.
Despite all the troubles, FPX made playoffs. (Photo: Colin Young-Wolff/Riot Games)
The second decider of the day, unlike the first, was not a new matchup. OpTic and KRÜ had faced each other before, and the North American team swept KRÜ on both accounts. The first time, in Masters Berlin, it only relegated KRÜ into a decider they eventually won. The second loss eliminated them from Masters Reykjavik, which OpTic went on to win..
Once more, KRÜ faced OpTic staring down the barrel of elimination. And as the teams joined Split, the Chilean squad looked comfortable: Klaus took down three to give his team a 3-2 lead that they built into a 7-5 half, but OpTic's second half was unrelenting. Once the map was tied, yay sprayed down four to give his team the 8-7 lead, which they turned into a 13-7 win.
"I made it very clear what I wanted to do on the defense side. We had a very clear game plan and went straight from it," FNS said. "Luckily for us, when we won that pistol, I kind of knew that we had it in the bag just because we had control of the game, control of the ults, so it was very difficult for them to do anything."
Haven, KRÜ's pick, was a total blowout in favor of OpTic. The Latin America representatives secured the first pistol round and five other isolated rounds, before OpTic shut it down 13-6.
Few can do it like Marved, and few can cast like the Koreans.
"In all honesty, I do believe that everyone who knows about the game and knows about teamplay, knows that we've been getting better and growing as a team. One series doesn't define us, and I do believe that anyone who says that we haven't gotten better just doesn't know about the game," coach Leazo said after the loss.
Despite dropping the first half of Haven, Marved clocked in 306 ACS and a 1.77 KDA. Dying only three times on defense, he elevated his ACS to 381, also recording a 90% KAST. His Astra also opened up three rounds for OpTic, the most in his team after yay's six on Chamber.
Last time Marved performed like this internationally was in the Reykjavik lower bracket final, against ZETA DIVISION. In one map alone, he took down 35 players and recorded a 2.68 KDA across 11 multikills and four clutches. This time, Marved eliminated 29 players in eight multikills, finishing the map with a 2.66 KDA. Back in April, Marved credited his team for his performance, as they allowed him to properly read his opponents and their timings.
When Marved's feeling it, you better run. (Photo: Colin Young-Wolff/Riot Games)
"I was definitely feeling it that match," Marved said. "I felt like whatever angle I was holding, as long as I was confident, I would get the kill. It was like that most of the time. I was playing a little bit more aggressive than I usually do just because I was feeling it but other than that.. Yeah, it felt good."
Victor 's Neon was also notable back in Reykjavik for her early pressure and site hits. Now, teams are beginning to adapt.
"I would say teams are much more comfortable playing against Neon, especially [because] it's not just me playing Neon this time around," he said. "We have teams from every single region playing Neon — maybe not the teams here but they played against it in their own regions — so I would say people are definitely more comfortable. And I'm seeing, during the game against KRÜ, they had pretty good reactions to Neon set plays."
OpTic's win over KRÜ confirms the Masters Reykjavik's champions superiority to the LATAM mainstay, being the third win they have over KRÜ. The win also leaves KRÜ vulnerable to missing out on direct Champions qualification, should Leviatán win their opener against DRX or any other match in the playoffs.
"Obviously it's Leviatán's first international tournament so they're coming in really prepared strategically, in terms of playstyle, and the players individually are of a high level," Klaus said. "Obviously it depends on how they enter, the pressure they have of being the only team standing for LATAM. I believe they'll give us a good tournament. It depends on how they enter."
As KRÜ's presence in the South America LCQ isn't yet a given, the team hasn't yet acknowledged it as such. Their coach recognized how strong every team present in the LCQ can be, meaning KRÜ has to show up in top form should they have to play it.
OpTic, meanwhile, has been locked to Champions ever since qualifying to Masters Copenhagen. But before they can worry about Champions, OpTic have the Masters Copenhagen playoffs to play. As winners of the Group A decider, their opening game will be against XSET, who defeated them in the grand finals of the NA VCT. This specific rematch was one SyykoNT , XSET's coach, wanted strongly to avoid.
One more groups run complete for OpTic. (Photo: Colin Young-Wolff/Riot Games)
"I absolutely hope [we don't rematch OpTic]. A big part of qualifying for these events is our desire to match up against our peers from across the world," he said. "Nobody wants to fly a 15-hour connecting flight from Texas to Copenhagen just to play against the team that lives down the street from you. It's not ideal, not to mention they're a very good team.
OpTic's IGL, FNS, isn't too fond of the idea either.
"I think the entire thing is terrible. The fact that teams are getting placed into playoffs through online play — I said this last time as well — I just don't think that's good. I think you have to have everybody play group stages," he said. "Everybody made the tournament, right? Just because you get first seed out of an online tournament where you're playing at your home doesn't mean you [should] get a playoffs spot. That's problem number one. Obviously, besides that, it sucks that we're having to play a North American team. It's the third time we're playing a North American team in the first round, so there's definitely something wrong with that."
Ultimately, OpTic coach Chet expects DRX to once more be their biggest opponent in the playoffs.
"Every team is pretty good at this point, so it's very rare you see a blowout in this game right now," he said. "There's going to be a lot of type games and the only thing I think is that DRX is a lot better than they used to be. They're definitely going to come with new stuff that people haven't seen, that's going to be pretty interesting."
"I think they're really, really good and they have a lot of good fundamentals. This time around, they showed that they don't have to follow a rigid game plan anymore and play to adapt a lot more than they did previously, in the last Masters," Chet said. "Now, they kind of match up a bit better to us so I think that's going to be a super intense game as long as we beat XSET and they win their match as well."
Looking Ahead
Masters Copenhagen resumes tomorrow, with two upper quarterfinals matches. As the playoffs bracket is double-elimination, tomorrow's losers will receive a second chance at survival on July 16, while the winners move on to the July 17 upper semifinals.
Tomorrow's games are: