One trophy down, two to go.
Following their much-awaited victory at 2022's first masters event, OpTic Gaming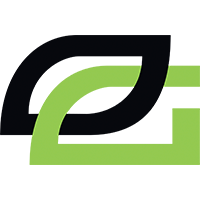 OpTic Gaming Inactive returned home from Masters: Reykjavik eager for another international title and prepared to blitz through NA Stage 2: Challengers in order to secure a ticket to Masters: Copenhagen.
Despite not taking home the trophy in multiple NA Challengers events, the team has still managed to always outperform some of their fellow North American representatives on the international stage of their three appearances.
The former Envy
Envy Inactive Marved Jimmy Nguyen Victor Victor Wong crashies Austin Roberts FiNESSE Pujan Mehta yay Jaccob Whiteaker squad have stuck it out through multiple events. (Photo: Lance Skundrich/Riot Games)
Shortly after their second-place finish in NA Stage 1: Challengers following a five-map match against The Guard
The Guard North America Rank #5 JonahP Jonah Pulice trent Trent Cairns neT Michael Bernet valyn Jacob Batio tex Ian Botsch , OpTic found themselves battling for a playoffs spot at Iceland in Group B against the likes of Team Liquid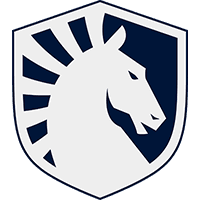 Team Liquid Europe Rank #1 Jamppi Elias Olkkonen nAts Ayaz Akhmetshin Sayf Saif Jibraeel Redgar Igor Vlasov soulcas Dom Sulcas , XERXIA Esports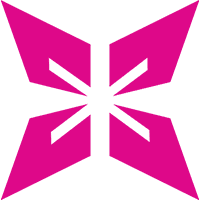 XERXIA Esports Asia-Pacific Rank #16 RoLEX Warittorn Kalanukan aLerT Wattanachok Yingnakorn LBY Eisuke Kuraoka Surf Thanachart Rungapajaratkul xZe Tanawat Kannark siraphop Siraphop Honghirun , and KRÜ Esports
KRÜ Esports Latin America South Rank #2 keznit Angelo Mori NagZ Juan Pablo Lopez Klaus Nicolas Ferrari Melser Marco Eliot Machuca Amaro DaveeyS Santiago Galvis Ruiz axeddy Carlos Alberto . With only two teams advancing from their group, OpTic faced off against APAC representatives consisting of the same squad that eliminated them from Champions last year.
Unfortunately for OpTic, XERXIA turned out to be a difficult opponent, closing out the match in just two maps and sending OpTic to an elimination match the very same day of the event's commencement. With the stakes higher than ever, North America's second seed refused to succumb to the pressure and cleanly took down KRÜ, guaranteeing them a rematch against XERXIA in the group's decider match. This time around, OpTic flipped the tables on XERXIA, shutting them down on both maps and advancing to the playoffs in 2-0 fashion.
An insane performance from Victor allowed FiNESSE to take control of the game. (Photo: Colin Young-Wolff/Riot Games)
Refusing to slow down, OpTic exploded into playoffs with vigor, quickly taking down The Guard in their first rematch since Challengers and advancing to the upper semifinals to meet DRX
DRX Korea Rank #1 stax Kim Gu-taek (김구택) Rb Goo Sang-Min (구상민) Zest Kim Ki-seok (김기석) BuZz Yu Byung-chul (유병철) MaKo Kim Myeong-gwan (김명관) Foxy9 Jung Jae-sung (정재성) . In a nail-biting series, OpTic emerged as the victors following a third map that went into overtime against their South Korean adversaries.
Now one match away from the grand final, OpTic managed to take one map off LOUD

LOUD Brazil Rank #1 aspas Erick Santos saadhak Matias Delipetro Less Felipe de Loyola tuyz Arthur Andrade cauanzin Cauan Pereira before suffering a loss to the undefeated Brazilian squad, falling to the lower final as their longevity at the event was threatened for the first time since their match against XERXIA. Unwilling to be sent home, North America's sole remaining representatives defeated ZETA DIVISION
ZETA DIVISION Japan Rank #2 Laz Ushida Koji crow Maruoka Tomoaki Dep Yuuma Hisamoto SugarZ3ro Shota Watanabe TENNN Tenta Asai without dropping a map, securing their appearance in the grand final and a rematch against LOUD.
Mirroring their match against ZETA, OpTic turned things around in their second encounter with LOUD. Despite a two-map ban disadvantage, the North American squad finally dethroned the Brazilian kings without dropping a map, taking the series and trophy in 3-0 fashion.
After a shaky 2021, OpTic finally secured an international win. (Photo: Colin Young-Wolff/Riot Games)
After arriving home from Iceland, OpTic were guaranteed a spot in the group stage of NA Stage 2: Challengers. The team found themselves placed in Group B with the likes of FaZe Clan
FaZe Clan North America Rank #12 POISED Kevin Ngo mummAy Anthony DiPaolo TiGG Tanner Spanu BABYBAY Andrej Francisty supamen Phat Le , Evil Geniuses
Evil Geniuses North America Rank #7 Boostio Kelden Pupello ScrewFace Kyle Jensen Demon1 Max Mazanov Ethan Ethan Arnold BcJ Brendan Jensen C0M Corbin Lee Apoth Vincent Le Reformed Jeffrey Lu jawgemo Alexander Mor , the ex- Luminosity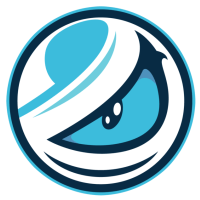 Luminosity Inactive moose Kaleb Jayne mada Adam Pampuch dazzLe Will Loafman bdog Brandon Sanders TiGG Tanner Spanu roster, Cloud9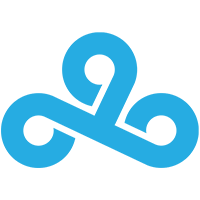 Cloud9 North America Rank #2 Xeppaa Erick Bach leaf Nathan Orf Zellsis Jordan Montemurro runi Dylan Cade jakee Jake Anderson , and Sentinels
Sentinels North America Rank #22 pANcada Bryan Luna Marved Jimmy Nguyen TenZ Tyson Ngo zekken Zachary Patrone Sacy Gustavo Rossi , all of whom were hungrier than ever to advance to the main event on their path to Copenhagen.
Unfazed by their competition, OpTic emerged as the top seed of their group with a 4-1 record, dropping just three maps in total, two of which were lost to Evil Geniuses in a notable upset. Hungry for another chance to face international opponents, OpTic defeated Evil Geniuses and XSET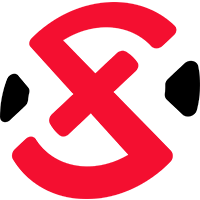 XSET Inactive in the playoffs to secure their ticket to Copenhagen, emerging as North America's second seed yet again after losing their rematch against XSET in the grand final.
"We are the best team in the world," said Marved in a post-match interview on-stream. "The team does empower me… I have four great teammates around me, so [the opposing players] always have to worry about all four of these players."
As the days tick by, Chet and the rest of OpTic are vying for another international title. (Photo: Colin Young-Wolff/Riot Games)
From the Operator of yay to the darts of crashies , the roster of OpTic led by FNS is filled with title-worthy talent itching for another trophy to add to their collection.