A little under a year ago, the Paper Rex

Paper Rex Asia-Pacific Rank #1 mindfreak Aaron Leonhart Jinggg Wang Jing Jie f0rsakeN Jason Susanto Benkai Benedict Tan d4v41 Khalish Rusyaidee team that made its first international appearance at VCT 2021 Stage 3: Masters Berlin, were clear underdogs amongst the competition. As luck would have it, the group draw pitted them against heavy-hitter teams in the likes of Acend
Acend Europe Rank #5 L1NK Travis Mendoza vakk Vakaris Bebravičius MONSTEERR Ondřej Petrů cNed Mehmet Yağız İpek starxo Patryk Kopczynski , Vision Strikers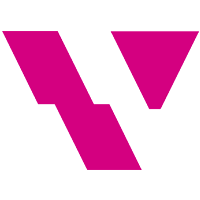 Vision Strikers Inactive stax Kim Gu-taek (김구택) Rb Goo Sang-Min (구상민) Zest Kim Ki-seok (김기석) BuZz Yu Byung-chul (유병철) MaKo Kim Myeong-gwan (김명관) (now DRX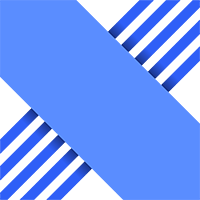 DRX Korea Rank #1 stax Kim Gu-taek (김구택) Rb Goo Sang-Min (구상민) Zest Kim Ki-seok (김기석) BuZz Yu Byung-chul (유병철) MaKo Kim Myeong-gwan (김명관) ), and SuperMassive Blaze
SuperMassive Blaze Europe Rank #22 XiSTOU Göktuğ Canciğer skylen Asil Yalçın SouhcNi Ibrahim Sağır stand-in Brave Eren Kasırga Izzy Baran Yılmaz . While Paper Rex would fail to make it out of the group stage, the two competitive series played against Vision Strikers and SuperMassive Blaze showed promise for a squad — consisting of core members Benedict "Benkai" Tan, Khalish "d4v41" Rusyaidee, Jason "f0rsakeN" Susanto, and Aaron "mindfreak" Leonhart — that entered the Valorant scene just seven months prior.
Leading up to the team's second showing at an international LAN at VCT 2022 Stage 1: Masters Reykjavík, Paper Rex were off to a good start to their 2022 VCT campaign by making a flawless run through MY/SG Stage 1 Challengers and APAC Stage 1 Challengers Playoffs. At this point in time, fans had high hopes for the Southeast Asian squad to have a stronger showing than they did in Masters 3 Berlin, and it was with this most recent international performance in Reykjavík that Paper Rex solidified their standing as one of the world's top teams.
Reykjavík marks Paper Rex's second LAN appearance after missing out on Champions 2021 (Photo by Lance Skundrich/Riot Games)
The team's opening match in Reykjavík saw a rematch against DRX, who they lost against in their last international appearance at Masters 3 Berlin. Although this rematch would end in a second loss, Paper Rex surprised many in an upset first map win on Haven, one of DRX's strongest maps, with an off-meta agent choice involving one of their duelist players Wang "Jinggg" Jing Jie on Reyna.
The Southeast Asian squad had even bigger surprises in store by going on to eliminate both The Guard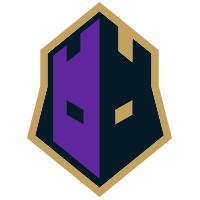 The Guard North America Rank #4 trent Trent Cairns and G2 Esports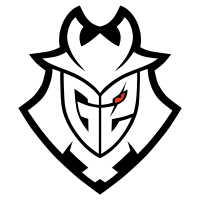 G2 Esports Europe Rank #6 hoody Aaro Peltokangas Meddo Johan Renbjörk Lundborg AvovA Auni Chahade nukkye Žygimantas Chmieliauskas , the first seeds out of North America and EMEA, without dropping a map in either game. Paper Rex's bold approach to the game was showcased no clearer than in their match against G2 on Bind, where they brought forth a bold double duelist agent composition spearheaded by f0rsakeN on Yoru, showcasing creative set plays centered around the agent's utility kit. Paper Rex became the first team to secure a map win with Yoru on an international LAN, with f0rsakeN scoring an incredible 371 ACS on that map in his best performance during the event.
While the team would eventually face defeat to the hands of ZETA DIVISION
ZETA DIVISION Japan Rank #1 Laz Ushida Koji crow Maruoka Tomoaki Dep Yuuma Hisamoto SugarZ3ro Shota Watanabe TENNN Tenta Asai to finish fourth in the tournament, their unprecedented aggressive playstyle, innovative team compositions, and not to mention in-game leader Benkai's signature walkout costumes crafted a unique identity for the team that won over the hearts of many new fans across the world.
Securing a top four finish was no small feat, and Paper Rex showed no signs of slowing down upon returning to their region. The team continued to exhibit dominant form and stormed their way through MY/SG Stage 2 Challengers and APAC Stage 2 Challengers Playoffs, only dropping a single series in the MY/SG playoffs and losing just two maps in the last leg of the APAC Challengers Playoffs.
As seen in Reykjavík, Paper Rex are not afraid to experiment with off-meta agent compositions. If the team's agent compositions for APAC Challengers Playoffs matches are any indication of what's to come in VCT 2022 Stage 2: Copenhagen, we may see a shift away from double duelist compositions to those centered on a solo duelist and Chamber combination. We look to see what surprises they will bring to the table, if any, this time in Copenhagen.
Agent compositions aside, another trademark of Paper Rex's brand of Valorant lies in the fragging ability of the team's powerhouse duo f0rsakeN and Jinggg. The two primarily play duelist agents, and it is not unusual to find them at the top of the tournament leaderboard in ACS, just as they did most recently in APAC Challengers Playoffs.
f0rsakeN and Jinggg are consistently rated highly against the competition in APAC
Paper Rex defeated XERXIA Esports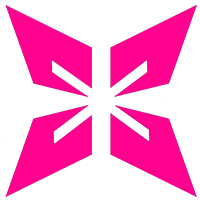 XERXIA Esports Asia-Pacific Rank #2 Surf Thanachart Rungapajaratkul Crws Thanamethk Mahatthananuyut sScary Nutchapon Matarat foxz Itthirit Ngamsaard Sushiboys Panyawat Subsiriroj in the APAC Challengers Playoffs grand final and secured their region's top seed. As a result, they are once again seeded directly into the playoff stage for Masters 2 Copenhagen, joining top-seeded teams from other regions in the likes of FNATIC

FNATIC Europe Rank #2 Derke Nikita Sirmitev Boaster Jake Howlett Alfajer Emir Ali Beder , Leviatán
Leviatán Latin America South Rank #1 Tacolilla Vicente Compagnon Melser Marco Eliot Machuca Amaro adverso Benjamín Poblete kiNgg Francisco Aravena Shyy Fabian Usnayo , and XSET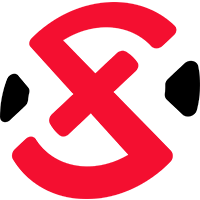 XSET North America Rank #2 . With the APAC first seed slot secured, Paper Rex has also garnered enough circuit points to qualify directly to Champions 2022 in Istanbul later this year.
Going into Masters 2 Copenhagen, Paper Rex has the attention of a growing fanbase holding high expectations for the team, one enamored by their exciting style of play and amusing antics both in and out of the server. A big question in mind for many is whether APAC's top representative will be able to replicate, or exceed, their success from Reykjavík.
This is what fans are looking out for as well: entertainingly chaotic (but very much coordinated) gameplay, unorthodox agent compositions, and last but not least, the costumes Benkai has in store for his walkouts.