According to a report released by 1pv.fr, Team Liquid are in talks to sign the roster of fish123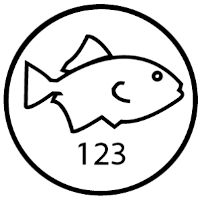 fish123 Inactive Kryptix James Affleck ScreaM Adil Benrlitom L1NK Travis Mendoza ec1s Adam Eccles soulcas Dom Sulcas , alongside ScreaM , with a complimentary report by ESPN Esports alleging that the organization are already in the final stages of signing the team.
While not stated outright, it's expected that ScreaM will be bought out of his current CS:GO contract with Team Gamerlegion, who benched the Belgian player earlier in 2019. The reports however make no mention of Sliggy , who is currently the coach of fish123.
Since the beta, fish123 have dominated the European scene, taking multiple wins in the Solary Cup, the Mandatory Cup, and multiple stages of Take the Throne. Following the departure of ardiis earlier in June, the team have been searching for their star fifth, cycling through multiple stand-in's including Onscreen, smooya, and later ScreaM.
fish123 are set to play in the $50,000 WePlay! VALORANT Invitational this coming Wednesday, but it is unclear if it will be their first event under the Dutch organization. The event is set to feature fish123 alongside G2 Esports, who come in hot off a strong win in the Vitality European Open, and are vying for fish123's current top spot in the European rankings.
Prospectively, Team Liquid's roster looks to be:
Further details from the ESPN report allege that other European organizations are also scouting for talent, however are searching for teams with at least one "marketable" player to build the roster around. Only two of the top ten teams in Europe are currently signed with an organization, compared to seven in the North American scene.