Long have we waited, but it's finally here. Valorant's first ever LAN with an audience begins July 10. Twelve teams have fought in each of the VCT regions' circuits and have converged in Copenhagen to represent their region, in Valorant's first ever touchdown in Denmark for Masters Copenhagen.
Unlike last year, the final Masters tournament of the year will not award the winner a Champions slot. Masters Copenhagen's champion will instead receive 1000 VCT points. VLR.gg has compiled everything you need to know about the upcoming 14-day competition.
Format
Of the 12 teams competing, four have received a bye to the playoffs. XSET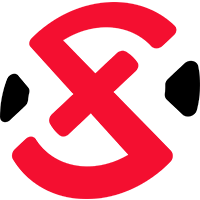 XSET North America Rank #5 Cryocells Matthew Panganiban dephh Rory Jackson zekken Zachary Patrone AYRIN Jordan He BcJ Brendan Jensen , FNATIC

FNATIC Europe Rank #6 Enzo Enzo Mestari Derke Nikita Sirmitev Boaster Jake Howlett Mistic James Orfila Alfajer Emir Ali Beder , Paper Rex

Paper Rex Asia-Pacific Rank #5 mindfreak Aaron Leonhart Jinggg Wang Jing Jie f0rsakeN Jason Susanto Benkai Benedict Tan d4v41 Khalish Rusyaidee , and Leviatán
Leviatán Latin America South Rank #18 Tacolilla Vicente Compagnon Melser Marco Eliot Machuca Amaro adverso Benjamín Poblete kiNgg Francisco Aravena Shyy Fabian Usnayo have been considered top seeded teams and will get automatically placed into the playoffs.
The other eight will participate in a GSL group stage format, with two groups of four teams. The groups are as follows:
Group A
Group B
The two best teams from Group A and Group B will move the playoffs. They'll join up with other four for an eight-team double-elimination bracket. Each of the top-seeded teams will face a groups team in the opening round, and teams from the same group will be placed on opposing sides of the bracket. Every match will be Bo3, while the lower bracket final and grand final will be Bo5.
Prize Pool
While Riot have not revealed the monetary prize up for grabs, the following VCT points will be distributed:
1st: 1000 VCT points
2nd: 750 VCT points
3rd: 500 VCT points
4th: 400 VCT points
5th-6th: 300 VCT points
7th-8th: 250 VCT points
9th-10th: 200 VCT points
11th-12th: 150 VCT points
Schedule
Sunday, July 10
Monday, July 11
Tuesday, July 12
6:00 AM PDT | 3:00 PM CEST | 10:00 PM JST - Group B: Winner's Match
9:00 AM PDT | 6:00 PM CEST | 1:00 AM JST - Group B: Loser's Match
12:00 PM PDT | 9:00 PM CEST | 4:00 AM JST - Group A: Loser's Match
Wednesday, July 13
8:00 AM PDT | 5:00 PM CEST | 12:00 AM JST - Group B: Decider
11:00 AM PDT | 8:00 PM CEST | 3:00 AM JST - Group A: Decider
Thursday, July 14
Friday, July 15
Saturday, July 16
Sunday, July 17
Monday, July 18
Dark Days: Tuesday, July 19 - Thursday, July 21
Friday, July 22
Saturday, July 23
Sunday, July 24
8:00 AM PDT | 5:00 PM CEST | 12:00 AM JST - Grand Final
JST times past midnight refer to the following day.
English Broadcast Talent
Yinsu Collins (Host)
Alex "Goldenboy" Mendez (Host)
Lauren "Pansy" Scott (Commentator)
Michael "hypoc" Robins (Commentator)
Tom "Tombizz" Bissmire (Commentator)
Mitch "MitchMan" McBride (Commentator)
Doug "EsportsDoug" Cortez (Commentator)
Arten "Ballatw" Esa (Commentator)
Brennon "Bren" Hook (Commentator)
Josh "Sideshow" Wilkinson (Commentator)
Mimi "aEvilcat" Wermcrantz (Commentator)
Jessica "Jess" Bolden (Commentator)
David "prius" Kuntz (Observer)
Heather "sapphiRe" Garozzo (Observer)
Nicholas "Yehty" Tesolin (Observer)
Felix "Synga" Regitz (Observer)
Streams
Coverage
VLR.gg is covering all of Masters Copenhagen in our event hub, which includes our live match ticker and stats to comb over. The event also features PickEm's.