NORTHEPTION
NORTHEPTION Japan Rank #8 Meteor Kim Tae-O (김태오) JoXJo Cho Byung-yeon (조병연) BlackWiz Kohei Mikami xnfri Tomoki Mariya Derialy Daichi Doi beat ZETA DIVISION
ZETA DIVISION Japan Rank #2 Xdll Yuto Mizomori stand-in Laz Ushida Koji crow Maruoka Tomoaki Dep Yuuma Hisamoto SugarZ3ro Shota Watanabe in Japan's Stage 2: Challengers Playoffs this past Sunday, securing the region's only Masters Copenhagen slot as well as their international debut.
NORTHEPTION started out the VCT's second stage with a successful run in the first week of Challengers competition. After making it through the open qualifier, NORTHEPTION were placed alongside in Group A alongside Crazy Raccoon
Crazy Raccoon Japan Rank #3 Astell Moon Ji-won (문지원) popogachi Souta Morita Meiy neth Yusuke Matsuda rion Hiroto Tateno , FAV gaming
FAV gaming Japan Rank #0 LOB Lim Byung-gun (임병건) Fisker Hideki Sasaki Minty Daiki Kato Phantom Hideaki Nakai bazz , and Jadeite
Jadeite Japan Rank # Anker Yuuta Uematu SylFy Hisao Yone Akame Brofeld .
A 2-1 win over Crazy Raccoon secured NORTHEPTION a place in the Challengers Playoffs. Although their spot was guaranteed, NORTHEPTION went on to beat FAV 2-0 in the group's final, securing first seed for the final tournament.
In the Challengers Finals, NORTHEPTION ran over their side of the bracket. In the upper quarterfinals, they bested Jadeite
Jadeite Japan Rank # Anker Yuuta Uematu SylFy Hisao Yone Akame Brofeld , who were part of their Week 1 group. In the following rematch against Crazy Raccoon, NORTHEPTION again secured a 2-1 win that placed them in the grand finals. There, ZETA DIVISION — who hadn't yet lost a map — sent them to the lower bracket final in a controlled 2-0 victory.
A new champion enters the arena.
NORTHEPTION quickly bounced back with a 2-0 sweep over Crazy Raccoon, their third bout in a month, to advance to the grand final. In their rematch against ZETA DIVISION, where a slot for Masters Copenhagen was on the line, NORTHEPTION only lost Haven on their way to a 3-1 win that granted their place in Denmark.
With NORTHEPTION's qualification, they are now the third team to represent Japan abroad, following in the footsteps of Crazy Raccoon and ZETA DIVISION. Despite that, the path laid out for them isn't easy: NORTHEPTION have to finish third in Copenhagen if they are to overtake ZETA DIVISION in the VCT points standings. Otherwise, they will have to traverse the East Asia LCQ to reach Champions.
Masters Copenhagen will be played from July 10 to 24, being Valorant's first-ever international tournament with a crowd. NORTHEPTION will represent the broader Asian continent alongside Korea's DRX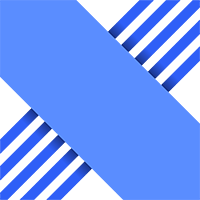 DRX Korea Rank # stax Kim Gu-taek (김구택) Rb Goo Sang-Min (구상민) Zest Kim Ki-seok (김기석) BuZz Yu Byung-chul (유병철) MaKo Kim Myeong-gwan (김명관) , and APAC's Paper Rex

Paper Rex Asia-Pacific Rank #5 mindfreak Aaron Leonhart Jinggg Wang Jing Jie f0rsakeN Jason Susanto Benkai Benedict Tan d4v41 Khalish Rusyaidee and XERXIA Esports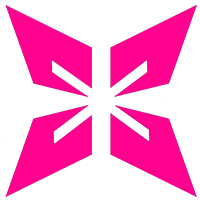 XERXIA Esports Asia-Pacific Rank # Surf Thanachart Rungapajaratkul Crws Thanamethk Mahatthananuyut sScary Nutchapon Matarat foxz Itthirit Ngamsaard Sushiboys Panyawat Subsiriroj .