Gen.G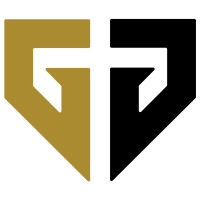 Gen.G North America Rank #3 PLAYER1 Keven Champagne huynh Danny Huynh MkaeL Michael De Luca gMd Anthony Guimond effys Loic Sauvageau have won the Pulse Invitational. They secured their tournament victory with a 2-0 win in the grand finals over Cloud9
Cloud9 North America Rank #6 TenZ Tyson Ngo Relyks Skyler Weaver mitch Mitch Semago shinobi Josh Abastado .
WE ARE YOUR #PulseInvitational CHAMPIONS! #GenGWIN #TigerNation pic.twitter.com/artwx4qClp

— Gen.G Esports (@GenG) July 13, 2020
The tournament served as a return to glory for Gen.G, who had struggled to place the same in the last month as they had in May and June when they established themselves as the rivals to Team SoloMid
Team SoloMid North America Rank #2 hazed James Cobb Drone Taylor Johnson Wardell Matthew Yu Subroza Yassine Taoufik reltuC Stephen Cutler for the title of best team in North America.
TSM was notably missing from the grand finals. They were eliminated in the first round of the single elimination playoff bracket by Cloud9. That defeat ended a 16-match win streak for TSM's starting five that lasted for nearly a month.
Gen.G was undefeated for the duration of the tournament, losing just a single map over the course of the weekend. Still, they came close to not making the grand final at all. They squeaked out a tight overtime victory in their first map of their semifinal against Sentinels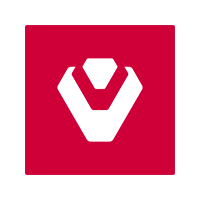 Sentinels North America Rank #1 sinatraa Jay Won ShahZaM Shahzeeb Khan SicK Hunter Mims zombs Jared Gitlin dapr Michael Gulino before losing the next map and losing eight rounds in the final map before securing their first round. They won 10 of the final 11 rounds of that match to qualify for the grand finals.
They never faced the same danger in their grand final, winning both maps with several rounds to spare. They sealed their victory in the first map, Bind, by reading a rotation from Cloud9 and halting it with a collateral from huynh 's Operator. Gen.G carried that momentum into the next map, Ascent, and were in firm control throughout.
The grand finals were an uncharacteristically quiet set from Cloud9 star TenZ . He failed to break even on kills per death in either map and his average combat score for the series averaged around 200.
TenZ remained one of the stats leaders of the tournament despite the quiet grand finals and was the only player to have an average combat score above 300 for the tournament. He was outpaced in kills per death and kills per round by TSM star Wardell . gMd and huynh were standout performers for Gen.G, although the whole team shined throughout the tournament.
Multiple unsigned teams made their mark on the tournament. Code7

Code7 Inactive robwiz Rob Kennedy Nicolas Nicolas Aubin Tork Jake Lepoff pho Mike Panza payen Nathaniel Lopez beat Immortals
Immortals North America Rank #5 Bjor Joseph Bjorklund jcStani Noah Smith KOLER Yannick Blanchette Genghsta Amgalan Nemekhbayar Asuna Peter Mazuryk in overtime in the group stage and became their group's top seeded team in the playoff bracket as a result. together we are terrific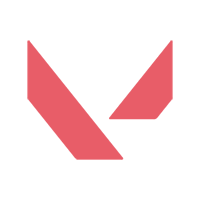 together we are terrific Inactive c4Lypso Abdo Agha kaboose Jake McDonald aKis Adam Kisseberth FNS Pujan Mehta mummAy Anthony DiPaolo earned the second playoff spot of their group over T1 Academy

T1 Academy North America Rank #19 rara Kurt Kurtis Gallo eeiu ZerG Haydin Gordon thanks to a superior round score and finished the tournament in fourth.
The story of the tournament, however, was Gen.G's consistency and strength throughout. They'll be looking to use this tournament as a springboard to more victories and a potential challenge for TSM's throne as North America's best VALORANT team.
The final standings for the Pulse Invitational are: