The first week of North American Stage 2 Playoffs has concluded, and OpTic Gaming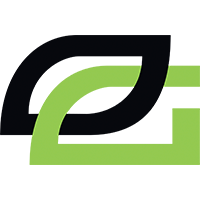 OpTic Gaming North America Rank # crashies Austin Roberts FNS Pujan Mehta Victor Victor Wong Marved Jimmy Nguyen yay Jaccob Whiteaker , XSET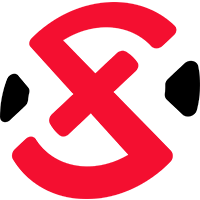 XSET North America Rank #5 Cryocells Matthew Panganiban dephh Rory Jackson zekken Zachary Patrone AYRIN Jordan He BcJ Brendan Jensen , NRG Esports

NRG Esports North America Rank #12 hazed James Cobb eeiu Daniel Vucenovic s0m Sam Oh tex Ian Botsch Ethan Ethan Arnold , and FaZe Clan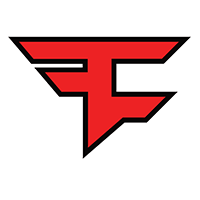 FaZe Clan North America Rank #6 flyuh Xavier Carlson dicey Quan Tran supamen Phat Le POISED Kevin Ngo BABYBAY Andrej Francisty will compete next weekend for two slots at Masters 2: Copenhagen. Ghost Gaming
Ghost Gaming North America Rank #19 koalanoob Gianfranco Potestio NiSMO Marc-Andre Tayar aproto Alex Protopapas brawk Brock Somerhalder johnqt Mohamed Amine Ouarid , Luminosity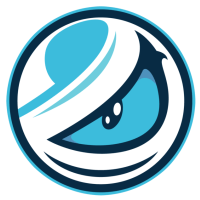 Luminosity Inactive moose Kaleb Jayne mada Adam Pampuch dazzLe Will Loafman bdog Brandon Sanders TiGG Tanner Spanu , Evil Geniuses
Evil Geniuses North America Rank #27 Boostio Kelden Pupello C0M Corbin Lee Apoth Vincent Le Reformed Jeffrey Lu jawgemo Alexander Mor , and 100 Thieves
100 Thieves North America Rank #2 bang Sean Bezerra stellar Brenden McGrath Will William Cheng Derrek Derrek Ha Asuna Peter Mazuryk have been eliminated.
Thursday June 16
100 Thieves vs. FaZe Clan (100T 2-1)
The first match of the playoffs featured 100T and FaZe. Due to placing third and second in groups A and B respectively, 100T and FaZe matched up in the upper bracket quarterfinals.
100T brought out a never before seen agent composition on Split with Astra, Breach, Fade, Raze, and Viper. Only Raze remained from their previous composition that made Split arguably their best map. FaZe won the first two rounds and controlled the momentum with a fourth round 1v2 clutch from supamen . Two more clutches gave FaZe a 9-3 lead at the half.
The value of 100T's composition shone through on their defense. Astra player bang led the way with an 18/3 K/D during a dominant comeback. Two late 100T clutches held FaZe to only one more round en route to a 13-10 100T victory.
bang could not miss in the second half.
The star duo of dicey and BABYBAY continued to put up good numbers on Chamber and Neon respectively. Six rounds in a row on Fracture helped FaZe put up another 9-3 halftime score. In the first half alone, dicey had 22 kills. No comeback was allowed this time as FaZe closed the game 13-7.
The final map of the series was yet another streaky display. After 100T's in-game leader stellar netted himself a 1v2 clutch in the opening round of Icebox, FaZe ran away with nine of the next ten rounds. Facing their third straight 9-3 deficit, 100T pulled off another huge comeback to close the map 13-11.
Although these comebacks were aided by favorable second-half side advantages — 100T went to defense in the second half of Split and offense in the second half of Icebox — their feat was no less impressive. FaZe scored considerably more first bloods than 100T but were unable to convert those advantages into a win. 100T moved on to face XSET in the upper semifinals while FaZe dropped to the lower bracket to face Luminosity.
Evil Geniuses vs. Ghost Gaming (EG 2-0)
The second battle of the upper bracket round one was between EG and Ghost. EG faltered in the final week of the group stage to lose control of the top seed of group B while an underdog Ghost lineup lost a tiebreaker for the first seed in group A. They had previously met in the qualifiers of Stage 1 and Stage 2 with EG coming out victorious both times.
Breeze started off cleanly for EG as they took a 4-0 lead. Ghost battled back to salvage five rounds in the half, but the second half slipped away from them. No Ghost player notched a single 3k or better in the final eight rounds.
EG came out of the gate fast again on Icebox. After winning the first six rounds, it looked like they were going to run away with the map, but Ghost managed to return the favor with six in a row of their own. Ghost's struggles to establish a strong economy once again hurt them as EG quickly reestablished control in a 13-9 win. Ghost looked like the better team with guns in their hands, winning 67% of their full buys compared with EG's 56%. However, aside from a late game half buy, they never won any other round on Icebox.
Even a 1v4 wasn't enough to keep Ghost in the map.
jawgemo 's 45 kills across the series topped the server by at least ten over everyone else. EG progressed for a rematch against fellow group B contestant OpTic while Ghost dropped to face NRG in the lower bracket.
Friday June 17
NRG vs. Ghost Gaming (NRG 2-0)
NRG faced Ghost in a group A rematch to survive elimination Ghost won their first matchup, but the stakes were higher here. NRG had no room for error since they were seeded directly into the lower bracket after placing fourth in the group stage.
Unlike their previous series against EG, Ghost managed to avoid stumbling out of the gate. They won three of the first four rounds before NRG battled back to tie the half at six rounds apiece. NRG were much more comfortable on the attacking side of Breeze, and steamrolled their way to a 13-7 final score.
Tragedy again unfolded for Ghost on Icebox. They ran out to an early 8-1 lead before ceding the dreaded 9-3 halftime score. NRG stormed back into the second half with five rounds in a row before forcing overtime. With the momentum firmly in their favor, NRG closed the map 14-12 and eliminated Ghost.
This is an ingenious way to avoid post plant utility on Icebox.
Ghost nearly shed their underdog label with a 4-1 record in the group stage, however, their run was cut short during a playoffs appearance in which they failed to win a single map. NRG survived to face EG in the second round of the lower bracket.
FaZe Clan vs. Luminosity (FaZe 2-1)
The second elimination match of the day was between FaZe and LG. Similarly to the first series of the day, this matchup was between two teams that faced off in the group stage. LG defeated FaZe in week 2, but once again the rematch would go the other way.
Split was a back and forth battle in the first half. Two streaks of three rounds helped LG keep an even scoreline on their attack. bdog took over on LG's defense with 16 kills as LG cleaned up FaZe for a 13-9 win.
Like their series against 100T, FaZe bounced back on Fracture. They won six of the first seven rounds, and closed the half with a 7-5 lead. Several defuses at the end of the first half kept LG in the map, but they quickly fell out of it in the second half. A clean sweep in the latter half led to a 13-5 FaZe victory.
The final map of the series was one of the most dynamic maps of the playoffs so far. FaZe won the first three rounds on the attacking side of Breeze, but an eco win in the fourth round pivoted the momentum to LG. They strung together five rounds in a row with the help of a round six mada ace, and closed the half up 7-5.
FaZe evened the score at the start of the second half; however, back to back 4Ks by LG gave them a little buffer. They needed all of that buffer as FaZe won five of the last seven rounds. A round 23 1v4 clutch by dazzLe was only enough for LG to secure overtime.
dicey was on a tear in Stage 2.
In an overtime map-three elimination game, FaZe came out on top. Despite the map being extremely close, FaZe had 26 more kills than LG. LG were eliminated and FaZe moved on for a rematch with 100T.
Saturday June 18
XSET vs. 100 Thieves (XSET 2-0)
The first match of the upper semifinals was a group A rematch. 100T handed XSET their only loss of the group stage. XSET were seeded directly into the upper semifinals due to securing the top seed from group A.
100T started their defense on Icebox by winning six of the first seven rounds. That lead quickly disappeared against an XSET onslaught that tied the half 6-6. Despite winning the second pistol round, 100T struggled to win gun rounds in a 13-10 defeat.
Ascent was a complete stomp for XSET. Starting on the much-favored defending side, they lost only two rounds in the first half. The second half pistol was too little too late for 100T as they were dropped to the losers bracket with a 13-4 loss. 100T were unable to win a single round in which XSET had bought superior weapons.
Even in a blowout there are interesting tricks to learn.
After struggling by his standards throughout the group stage, Cryocells finally awakened for XSET with 48 kills in only 40 rounds of play. With that victory, XSET is now a single match away from their long awaited first international appearance.
OpTic Gaming vs. Evil Geniuses (OpTic 2-0)
For the fourth time in these playoffs, a group stage rematch took place. For the fourth time, the results were flipped. EG handed OpTic their only loss of the group stage, but they were unable to hold on to the top seed. OpTic avenged their earlier loss by obliterating EG this time around.
EG's pick of Breeze backfired on them. They won two of the first five attacking rounds before OpTic allowed only two more plants the entire half in a 10-2 wipeout. OpTic quickly shut the door on any comeback with a dominant 13-5 victory.
Haven was even worse for EG than Breeze was. Although they managed to put up three rounds in the first half, a 13-3 final score sent them packing. Reformed , Apoth , and jawgemo all failed to notch even a single 2K in the map.
It always felt like running into a stack for EG.
OpTic moves on to face XSET in the upper finals next week with a spot at Copenhagen on the line. EG were sent down to a matchup with NRG in the lower bracket.
Sunday June 19
Evil Geniuses vs. NRG (NRG 2-1)
The four teams in lower bracket round 2 would all need three straight wins to reach the international LAN. The first LB2 matchup was between EG and NRG.
EG picked Bind and immediately jumped to an early lead. After losing nine of the first ten rounds, NRG managed to bring back the half to 9-3. EG quickly finished them off 13-3. Despite winning in dominant fashion, EG had four fewer first bloods than NRG.
NRG woke up in the second map. They took an early 7-2 lead on the Ascent attack, but EG won the final three rounds of the half to keep the game close. Four rounds in a row by NRG to start the second half propelled them to 13-8 victory to force a deciding map three.
Sometimes it takes a little chaos to turn the tides.
It was EG's turn again to take an early lead. They got off to a 4-0 start on the defensive side of Split; however, NRG regained the momentum to tie the half 6-6. Both teams traded rounds in a climactic final showdown. NRG finally triumphed 13-11 to reach the top four of the event. Split featured 10 clutches in only 24 rounds.
100 Thieves vs. FaZe Clan (2-1)
The final match of the week featured a rematch of the first match of the week. Due to both the first and second round of the lower bracket being "flipped," FaZe would face 100T again.
Starting on the defensive side of Split again, FaZe again jumped out to a first half lead. A tenth round ace by Asuna helped 100T stem the bleeding, but FaZe took the half 8-4. Unlike their previous engagement, FaZe won the second pistol as well. It was all for naught as 100T made yet another comeback to take the map 14-12 in overtime.
Fracture was also a similar story to the first time these teams fought. FaZe took another 4-0 lead, and held onto it to take the half 9-3. Winning six of the first seven rounds of the second half was insufficient for 100T to make the comeback.
100T let Breeze through the map bans this time, and FaZe picked it to make it the only map that differed from the first matchup. 100T won the first pistol, but FaZe won a force buy in the second to take the economic advantage. They strung that advantage into a 7-1 lead before 100T recovered five rounds in the half. A second 100T pistol win was again followed by a FaZe victory. A back and forth battle in the final half culminated in a 12-11 map point for FaZe that they converted.
In a game of inches, this play may have made the difference.
Asuna led the way for 100T with 72 kills across the series, but former teammate and fellow First Strike champion dicey had more help from his team despite BABYBAY struggling. FaZe stayed alive to face NRG next week while 100T were eliminated from Copenhagen contention.
Looking Ahead
The final games of the playoffs begin next weekend. XSET vs. OpTic determines one team heading to Copenhagen, and the loser will face the winner of NRG and FaZe for the final spot.
Friday June 24:
XSET XSET North America Rank #5 Cryocells Matthew Panganiban dephh Rory Jackson zekken Zachary Patrone AYRIN Jordan He BcJ Brendan Jensen vs. OpTic Gaming OpTic Gaming North America Rank # crashies Austin Roberts FNS Pujan Mehta Victor Victor Wong Marved Jimmy Nguyen yay Jaccob Whiteaker

NRG Esports NRG Esports North America Rank #12 hazed James Cobb eeiu Daniel Vucenovic s0m Sam Oh tex Ian Botsch Ethan Ethan Arnold vs. FaZe Clan FaZe Clan North America Rank #6 flyuh Xavier Carlson dicey Quan Tran supamen Phat Le POISED Kevin Ngo BABYBAY Andrej Francisty
Saturday June 25:
Sunday June 26: