This weekend's EMEA Stage 2 Challengers Playoffs concluded with M3 Champions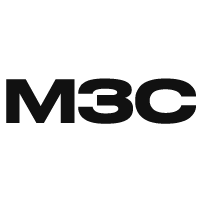 M3 Champions Europe Rank # nAts Ayaz Akhmetshin sheydos Bogdan Naumov d3ffo Nikita Sudakov Chronicle Timofey Khromov Redgar Igor Vlasov and FunPlus Phoenix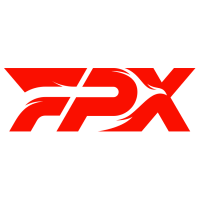 FunPlus Phoenix Europe Rank #11 SUYGETSU Dmitry Ilyushin Zyppan Pontus Eek ANGE1 Kyrylo Karasov Shao Andrey Kiprsky ardiis Ardis Svarenieks staving off elimination against Team Liquid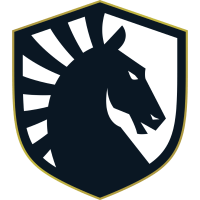 Team Liquid Europe Rank #2 Jamppi Elias Olkkonen Nivera Nabil Benrlitom soulcas Dom Sulcas ScreaM Adil Benrlitom Dreamas Aurimas Zablockis and Acend
Acend Europe Rank #3 vakk Vakaris Bebravičius MONSTEERR Ondřej Petrů cNed Mehmet Yağız İpek starxo Patryk Kopczynski respectively. The two CIS teams will play each other for the third Masters slot next week.
Two of the most internationally accomplished teams – M3 Champions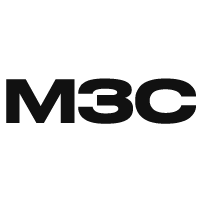 M3 Champions Europe Rank # nAts Ayaz Akhmetshin sheydos Bogdan Naumov d3ffo Nikita Sudakov Chronicle Timofey Khromov Redgar Igor Vlasov and Team Liquid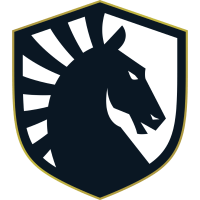 Team Liquid Europe Rank #2 Jamppi Elias Olkkonen Nivera Nabil Benrlitom soulcas Dom Sulcas ScreaM Adil Benrlitom Dreamas Aurimas Zablockis – faced off in the lower bracket, with elimination from Masters contention as the consequence for defeat. This series was a rematch of the group stage, where Liquid prevailed with a 2-0 to confirm their second seed.
M3C enjoyed a textbook start on Icebox, picking up the first four rounds on Liquid's map pick. Two successful B site executes helped Liquid to their first pair of rounds, but a smoked off Spike defuse denied Liquid their third round. Regardless, TL maintained momentum and picked up all but one of the remaining rounds to tie the game at 6-6.
M3C won the first two rounds of the second half, but this time, they weren't able to build up an economic advantage, and Liquid took the next four rounds to take a 10-8 lead. Dreamas accidentally letting go of a defuse in round 19 was only a minor hiccup on an otherwise smooth road to a 13-10 victory for Liquid.
Happens to the best of us.
After an opening pistol round win for M3C, both teams were neck-and-neck for a 3-3 start to Fracture. Going into round seven, M3C started to break away, and a crucial clutch from nAts in round 11 helped build a comfortable 8-4 lead.
Eight kills in two rounds from nAts's Chamber extended M3C's cushion to six. Liquid converted their first full buy in round 14, but two more rounds by M3C put the Russians on match point at 12-5. Liquid managed to pick up just a pair of rounds before they were put in the dirt by eco guns in round 20 to close out a 13-7 M3C victory.
A rollercoaster round to make Six Flags jealous.
A pistol and follow-up round by M3C opened the scoring on Bind, but Liquid gained the early advantage on Bind with a 5-2 lead. This lead swung back in M3C's favor when they found a four-round streak of their own, before a final Liquid round tied the game back up at six apiece.
M3C broke the tie by winning the first two rounds of the second half, which also completed their record of winning every single pistol round in the series. Aided by a Redgar 4K on the bonus round, M3C built themselves a big economic advantage, which allowed them to string four more rounds together and put themselves on match point at 12-6. A 1v3 clutch by d3ffo was the final nail in Liquid's coffin, wrapping up a 13-6 victory.
d3ffo went nuclear and sent them home.
With this result, Liquid are eliminated from Copenhagen contention, and will have to prove themselves at the Last Chance Qualifier. M3C advance further in the bracket and are only one game away from qualifying to Masters.
The 2021 Champion Acend
Acend Europe Rank #3 vakk Vakaris Bebravičius MONSTEERR Ondřej Petrů cNed Mehmet Yağız İpek starxo Patryk Kopczynski and the Stage 1 EMEA winner FunPlus Phoenix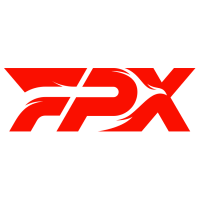 FunPlus Phoenix Europe Rank #11 SUYGETSU Dmitry Ilyushin Zyppan Pontus Eek ANGE1 Kyrylo Karasov Shao Andrey Kiprsky ardiis Ardis Svarenieks both had a lot to prove, but only one of them would survive in the lower bracket and stay in with a chance of a Masters slot.
Acend started Haven well by picking up the first two rounds. FPX converted their first gun round, but it would end up being one of only two rounds they would win in the first half. cNed comprehensively shut down FPX with a superstar performance, going 22/2 in just the first half.
FPX got a third round on the board by winning the second pistol round, but they were swiftly shut down by a thrifty in the very next round, putting their economy in an unrecoverable position. Two rounds later, Acend wrapped up a quick 13-3 beatdown on their opponent's map pick.
cNed crafted a feature-length highlight reel on Haven.
FPX looked to make amends on Icebox, and opened well by winning the first two rounds. After converting their bonus, Acend took control of the map by taking a streak of six rounds in a row. FPX managed to stop the bleeding by winning the majority of the remaining rounds in the half, but they still found themselves at a deficit of 7-5 at halftime.
Winning the first two rounds of the second half extended Acend's lead, and a gun round each put Acend on double digits at 10-6. Going into round 17, FPX found their stride and gave up only one more round on their way to tying up the game 11-11. With two more crucial rounds, FPX wrapped up Icebox in regulation 13-11 and lived to see a third map.
Zyppan prevented round 17 from being the beginning of the end.
Despite a couple of sharply contested rounds, FPX experienced a dream start on Breeze, winning the first nine rounds in a row. Getting three rounds back kept the scoreline slightly in check for Acend, but it proved to only be a blip on the radar. Once on their defense side, FPX converted four more rounds to wrap up a 13-3 and sent Acend home.
Acend just couldn't win a round on Breeze.
With this statement victory, FPX are now one series away from their first international event. Acend's season isn't over just yet, as they will still have an opportunity to qualify to the world stage at LCQ later in the year.
Looking ahead
Next week will see the conclusion of the EMEA playoffs, as FPX and M3C will duke it out for the third and final slot at Masters Copenhagen. The other two Denmark-bound teams – Guild and Fnatic – will play in the upper bracket to battle for the all-important first seed.
EMEA Stage 2 Challengers resumes next Friday with the following matches: