After five weeks of action, the group stage of NA Stage 2: Challengers has wrapped up. NRG secured the last seed from Group A, meanwhile a series of events have allowed OpTic to secure the top seed from Group B.
Friday, June 10
The final week kicked off with XSET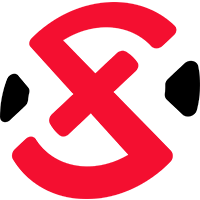 XSET North America Rank #5 Cryocells Matthew Panganiban dephh Rory Jackson zekken Zachary Patrone AYRIN Jordan He BcJ Brendan Jensen vs TSM

TSM North America Rank #7 gMd Anthony Guimond seven Johann Hernandez Subroza Yassine Taoufik corey Corey Nigra Rossy Daniel Abedrabbo . This match was necessary for XSET to solidify their place as the top seed for playoffs.
XSET came out swinging on Split, racking up a 7-5 lead at the half. TSM were able to answer back with four more rounds, but XSET closed out the map 13-9. Despite losing the map, TSM's seven was the best performer: finishing the map 22-15, 324 ACS, and 199 ADR.
On Haven, TSM went back in time when Subroza pulled out his signature Phoenix. XSET were on a tear, up matchpoint to TSM's four rounds. TSM looked like they were starting a comeback when they won five rounds in a row, but their late charge eventually sputtered out and XSET finished the map 13-9 once again.
XSET's zekken finished the map with 26-14 KD, a match-high 331 ACS, and 212 ADR. Subroza's Phoenix, the first Phoenix pick of the group stage, provided value as the match's second best statistical performer, with 28 less ACS than zekken, 21-17 KD, and 189 ADR.
zekken didn't appear too concerned about TSM's comeback.
The second match of the week was important for Evil Geniuses
Evil Geniuses North America Rank #27 Boostio Kelden Pupello C0M Corbin Lee Apoth Vincent Le Reformed Jeffrey Lu jawgemo Alexander Mor : a win against FaZe Clan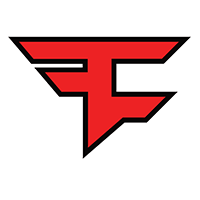 FaZe Clan North America Rank #6 flyuh Xavier Carlson dicey Quan Tran supamen Phat Le POISED Kevin Ngo BABYBAY Andrej Francisty would allow them to finish as the top seed from group B.
The first map, Icebox, was a textbook case of "impenetrable defense" as both teams finished 9-3 on their defensive halves to take the match to overtime. FaZe were able to win in overtime, finishing the map 15-13.
FaZe's win on Icebox was a team effort, each player finishing with a KAST above 60%, and each player finishing within five kills of each other – the lowest being 18 from BABYBAY , the highest being 23 from flyuh .
Breeze was the second map, and EG's defense allowed them to go 9-3 up at the half. FaZe's defense was even better, the team winning a perfect 10 rounds in a row to beat Evil Geniuses 13-9.
The dynamic duo of dicey and BABYBAY were too much for EG, as both players finished with a combined KD of 48-27, as well as 291.5 ACS and 181 ADR between the two of them.
#FaZeUp
@FaZeUpdate
Saturday, June 11
The first match of Saturday was crucial for both The Guard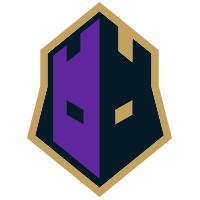 The Guard North America Rank # JonahP Jonah Pulice Sayaplayer Ha Jeong-woo (하정우) trent Trent Cairns neT Michael Bernet valyn Jacob Batio and NRG Esports

NRG Esports North America Rank #12 hazed James Cobb eeiu Daniel Vucenovic s0m Sam Oh tex Ian Botsch Ethan Ethan Arnold , as the winner was set to take the last seed from Group A for the playoffs.
The match kicked off on Bind, where The Guard began with a 8-4 lead. NRG took three rounds after the half, but The Guard outmatched them with four of their own to put the reigning Challengers champions at matchpoint. NRG won four more rounds, but came up just one round short of taking the opening game to overtime. That put The Guard one map away from securing a place in the playoffs.
Haven began in favor of NRG, who finished their defensive half 7-5. Even after The Guard won the pistol and anti-eco, NRG took five rounds in a row to get to matchpoint. The Guard were able to salvage three more rounds, but NRG won the map 13-10, and tied the series 1-1.
It all came down to Split. NRG began the final map by winning seven rounds in a row; The Guard were able to win two out of the five remaining rounds, leaving them at a 10-2 deficit. Things began to look up for The Guard after they won the pistol and anti-eco, but NRG were able to win their gun round and then slowly close the map out 13-6, winning the series 2-1. eeiu had a performance of a lifetime on Split: he finished with 416 ACS, +15 KDA, and 288 ADR.
With that win, NRG secured the last seed for playoffs, and The Guard have enough points to attend LCQ come August.
eeiu > The Guard
The last match of the day was another Group A showdown between Ghost Gaming
Ghost Gaming North America Rank #19 koalanoob Gianfranco Potestio NiSMO Marc-Andre Tayar aproto Alex Protopapas brawk Brock Somerhalder johnqt Mohamed Amine Ouarid and 100 Thieves
100 Thieves North America Rank #2 bang Sean Bezerra stellar Brenden McGrath Will William Cheng Derrek Derrek Ha Asuna Peter Mazuryk . The winner was set to get the second seed from Group A, setting them up to play the Group B third-seed in their first match.
Ghost started their map, Breeze, down 7-5 on their attacking half. However, Ghost tied up after winning the pistol and eco. The 100 Thieves squad took the next two rounds, but Ghost was able to take the map 13-11 after winning six of the remaining eight rounds.
Map two was Icebox, a map where 100 Thieves had a 66% win-rate since the start of Stage 2: Challengers. But even on their map pick, the Thieves fumbled a 3-3 tie, losing their attack half 8-4. Ghost Gaming closed out the map 13-6 right after, securing the second-seed while 100 Thieves clinched third.
aproto 's Viper was instrumental to Ghost's win on Saturday. He finished the series with 41 kills and 27 deaths —28 of those 41 were on Icebox, where he finished the map with a server-high 396 ACS and 254 ADR.
Despite losing the series, bang had one of the best plays of the week.
Sunday, June 12
The final day of the group stage began with Cloud9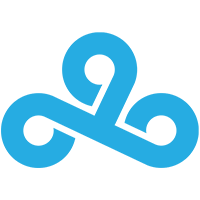 Cloud9 North America Rank #4 curry Rahul Nemani Xeppaa Erick Bach leaf Nathan Orf mitch Mitch Semago vanity Anthony Malaspina taking on Sentinels
Sentinels North America Rank #1 Kanpeki Eric Xu TenZ Tyson Ngo ShahZaM Shahzeb Khan SicK Hunter Mims dapr Michael Gulino . A year ago, this match would've been a clash of titans. Today, it was two teams trying to regain their former glory in a rather meaningless game.
Map one began with Sentinels' pick: Haven. Cloud9 wiped the floor with SEN in a total blowout: winning their defensive half 10-2, then winning the remaining three rounds. Xeppaa looked to be back in form, finishing Haven with a 22-4 KD, 364 ACS, and 100% KAST. Meanwhile TenZ , usually a top performer for SEN, finished with a personal-low two kills and 15 deaths.
Things seemed to be looking better for Sentinels on Ascent, winning their defensive half 7-5 after starting off with a 5-3 deficit. However, C9 ended whatever hope there was remaining after flawlessly winning their defensive half to finish the map 13-7.
Cloud9's win on Ascent showed that even with a new player, their teamwork is still one of the best: all of the players went positive, and sans leaf , all the players had a KAST above 80%.
Cloud9 have enough points to attend LCQ, whereas Sentinels are currently in dire straits for an LCQ appearance. They'll need the dominoes to fall their way in the playoffs if they want to make a surprise Champions appearance.
Sentinels really did BITE the dust
The final match of the group stage was OpTic Gaming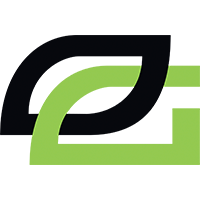 OpTic Gaming North America Rank # crashies Austin Roberts FNS Pujan Mehta Victor Victor Wong Marved Jimmy Nguyen yay Jaccob Whiteaker against Luminosity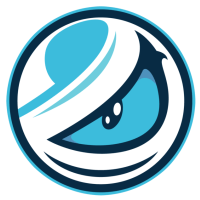 Luminosity Inactive moose Kaleb Jayne mada Adam Pampuch dazzLe Will Loafman bdog Brandon Sanders TiGG Tanner Spanu . A Group B showdown, OpTic had to win this match, or else Evil Geniuses would secure the top seed from Group B and OpTic would take the second seed.
The final match began on LG's pick, Split. OpTic's defense allowed them to go up 9-3 at the half and after winning the pistol and anti-eco, all OpTic had to do was win two more rounds. But LG started to mount a comeback, winning nine in a row to go up 12-11. OpTic ended Luminosity's comeback after winning the final round of regulation and overtime, winning the map 14-12.
OpTic entered their map pick, Ascent, just one map away from the top seed. Both teams played a close half, but it ended in favor of OpTic, who took a 7-5 lead. After losing the pistol and anti-eco, LG won three out of four rounds to tie the game 10-10. But LG failed to close out the map – OpTic won the map 13-10 and series 2-0.
yay continued to be a demon in the server, finishing the series with 45 kills, 36 deaths, and 14 first kills. His best performance was on Split, where he got 29 of his 45 kills and 10 of the 14 first kills. The next closest was moose , who got 38 kills, 33 deaths, and four first kills.
Poor moose, all he wanted to do is play Valorant.
Playoffs
The group stage has wrapped up and the playoffs come next. The brackets have been finalized, and eight teams vie for the two NA slots for Masters: Copenhagen.
The Stage 2: NA Challengers playoffs games are: