The first week of the VCT NA: Stage 2 group stage took place over the weekend. There were several upsets and close calls in a dynamic bout of North America's finest.
Friday, May 13
Friday the 13th was a spooky day for some big names to fall in the opening matches of the competition.
A revamped 100 Thieves
100 Thieves North America Rank #2 bang Sean Bezerra stellar Brenden McGrath Will William Cheng Derrek Derrek Ha Asuna Peter Mazuryk roster started the tournament with a bang by knocking off Stage 1 NA champions The Guard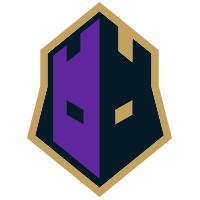 The Guard North America Rank # JonahP Jonah Pulice Sayaplayer Ha Jeong-woo (하정우) trent Trent Cairns neT Michael Bernet valyn Jacob Batio . The Guard stumbled in Masters 1: Reykjavik, but were still heavy favorites in this matchup.
The match started on Fracture where 100T took their first eight attacking rounds and never looked back. A 301 ACS performance by Sayaplayer was not enough to stem the slaughter as 100T took the map with ease 13-5.
The Guard looked to put up a better fight on Bind where they battled back and forth to a halftime draw. The attacking side of 100T once again proved to be dominant with seven in a row to close the map 13-6.
In-game leader and support player stellar lived up to his namesake by delivering an outstanding scoreline of 34 kills against only 17 deaths while calling strings of attacking rounds that The Guard had no answers for.
Heroics by Sayaplayer were not enough to save The Guard.
The second match of the day saw Luminosity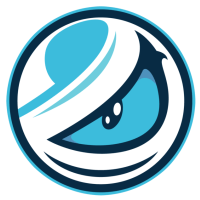 Luminosity Inactive moose Kaleb Jayne mada Adam Pampuch dazzLe Will Loafman bdog Brandon Sanders TiGG Tanner Spanu take down the once mighty Sentinels
Sentinels North America Rank #1 Kanpeki Eric Xu TenZ Tyson Ngo ShahZaM Shahzeb Khan SicK Hunter Mims dapr Michael Gulino . Both teams struggled during Stage 1 but made it through the open qualifiers for another chance in Stage 2.
LG defeated Sentinels on Bind when they faced in the open qualifiers, and they repeated that feat to open this match with a 13-11 victory. Despite Sentinels converting both pistol wins into large leads in both halves, LG held them to only winning 5/15 full buy rounds over the course of the map.
Sentinels converted another quick start on Breeze into an 8-4 halftime lead, however, LG stormed back to force overtime. It took several hero moments from TenZ to keep Sentinels alive, but they managed to secure the victory 16-14.
Fracture became an anticlimactic final battlefield for a match that had just produced two straight nail biting finishes. A 13-4 stomp by LG game them their first match win of the season.
TenZ struggled with only nine kills in the final map, but he still finished with a monstrous 75 kills over the match. That number was 20 more than anyone else in the server besides bdog who had a breakout performance with 82 kills and a 20-5 record in opening duels.
TenZ took over in overtime to force a third map.
Saturday, May 14
The second day of competition saw some new faces in the VCT's group stage put up a good showing but ultimately fall short of victory. OpTic Gaming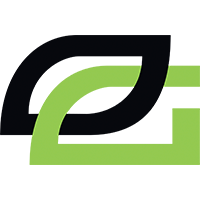 OpTic Gaming North America Rank # crashies Austin Roberts FNS Pujan Mehta Victor Victor Wong Marved Jimmy Nguyen yay Jaccob Whiteaker held down the fort against an upstart FaZe Clan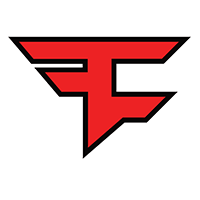 FaZe Clan North America Rank #6 flyuh Xavier Carlson dicey Quan Tran supamen Phat Le POISED Kevin Ngo BABYBAY Andrej Francisty , and XSET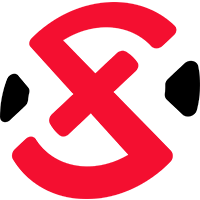 XSET North America Rank #5 Cryocells Matthew Panganiban dephh Rory Jackson zekken Zachary Patrone AYRIN Jordan He BcJ Brendan Jensen narrowly survived Ghost Gaming
Ghost Gaming North America Rank #19 koalanoob Gianfranco Potestio NiSMO Marc-Andre Tayar aproto Alex Protopapas brawk Brock Somerhalder johnqt Mohamed Amine Ouarid .
Reigning Masters 1: Reykjavik champions OpTic started this stage with a clean 9-3 lead on the much favored defensive side of Ascent. FaZe battled back on their own defense, but OpTic comfortably closed the map 13-8. yay and Marved combined for nearly as many kills (51) as all of FaZe put together (57).
FaZe looked more comfortable on Fracture as they took a 7-5 halftime lead, but seven rounds in a row by OpTic to open the second half quickly put the game out of reach.
yay was too much for FaZe to handle.
Initially, it looked like XSET were going to roll to an easy victory over Ghost as they ran out to a 11-4 lead on Haven. Ghost refused to surrender that easily, and they nearly pulled the game all the way back.
Despite a 13-11 loss, Ghost carried their momentum into the second match for a 5-0 lead. Fracture continued to be a streaky map in this tournament, and XSET rattled off seven in a row to take the half back. This marked the fourth time in four Fracture appearances this tournament so far that a team won at least seven rounds in a row.
XSET finally took the map 13-9, but Ghost made them sweat for it. Notably, Stage 1 superstar Cryocells was held in check with only 171 ACS across the match.
Sunday, May 15
The final day of the first week began with a closely contested match between NRG Esports

NRG Esports North America Rank #12 hazed James Cobb eeiu Daniel Vucenovic s0m Sam Oh tex Ian Botsch Ethan Ethan Arnold and TSM

TSM North America Rank #7 gMd Anthony Guimond seven Johann Hernandez Subroza Yassine Taoufik corey Corey Nigra Rossy Daniel Abedrabbo . On Breeze, both halves were fought to a 6-6 standstill. It took two overtimes for NRG to finally pull out the 15-13 victory. S0m led the way with 27 kills on the rare Breeze Omen-pick..
TSM struggled to get off the landing pad on their map pick of Ascent. They were unable to win back-to-back rounds en route to a 10-4 deficit. NRG started to run into troubles of their own on their Ascent attack, but stemmed the bleeding to take the map 13-10.
Big moments like this kept TSM close despite having way more deaths than kills.
Cloud9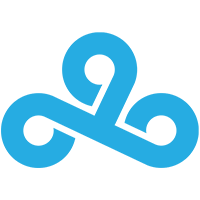 Cloud9 North America Rank #4 curry Rahul Nemani Xeppaa Erick Bach leaf Nathan Orf mitch Mitch Semago vanity Anthony Malaspina fell just one match short of attending Reykjavik and were heavy preseason favorites over an Evil Geniuses
Evil Geniuses North America Rank #27 Boostio Kelden Pupello C0M Corbin Lee Apoth Vincent Le Reformed Jeffrey Lu jawgemo Alexander Mor core that failed to notch a single win in Stage 1. However, similarly to Ghost, the underdogs put up an excellent fight.
The first map was Icebox where EG immediately blitzed their way to an 8-4 attacking lead. C9 returned the favor to force overtime and took the map 15-13. Big clutches kept C9 in control of the second half.
EG held strong on Fracture and took a 9-8 lead, but C9 found their rhythm with five rounds in a row to close the map 13-9. In-game leader vanity topped the scoreboard for C9 with 22 kills on Fracture.
xeta with an impactful 3k spray transfer to clutch the round.
Looking Ahead
Week two of the group stage kicks off on May 20.
Friday:
Saturday:
Sunday: